Do you have new deck that you left to weather for 6-12 months? Before you stain a new deck, follow these cleaning steps for the best results.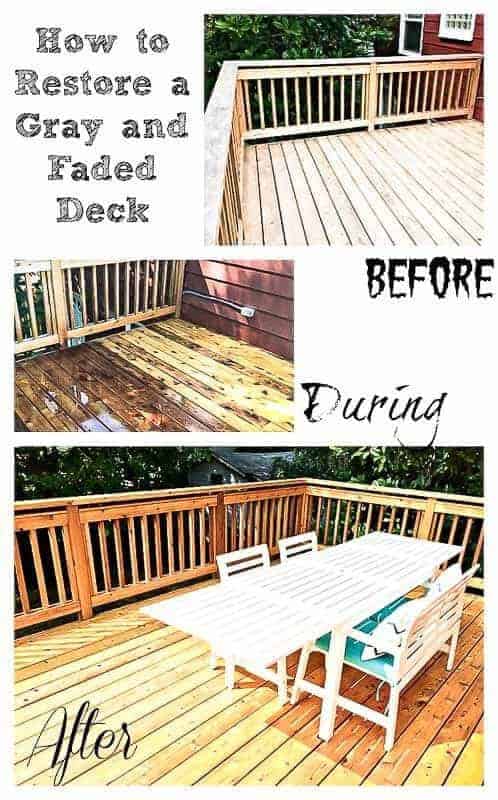 Believe it or not, new decks should not be stained right after they're built. The mill glaze and high moisture content of the wood will prevent the stain from soaking in. It's common to allow a deck to "season" or "weather" for 6-12 months, leaving the wood raw and exposed to the elements. Before staining a new deck after weathering, the UV damaged fibers, dirt and mildew need to be removed first. I'll show you the process, and some tips on how to get it done quicker.

This post contains affiliate links.
Edited to add:
Two years after staining our new deck, it needed to be cleaned and stained again. I made a video of the cleaning process, and a better tutorial too. You can check them out here.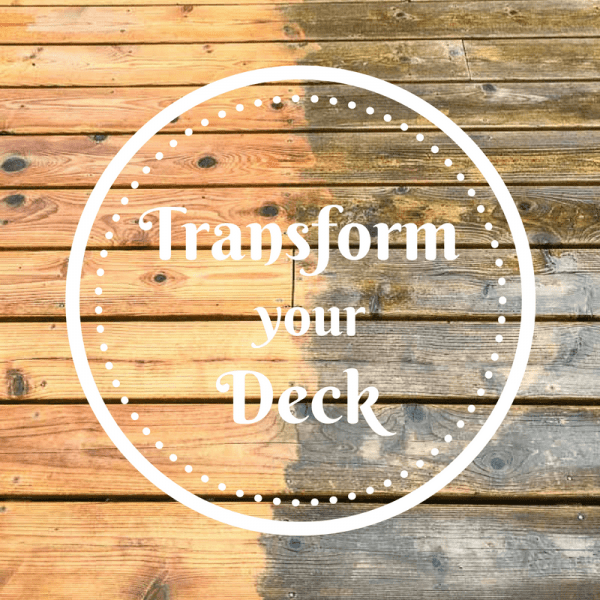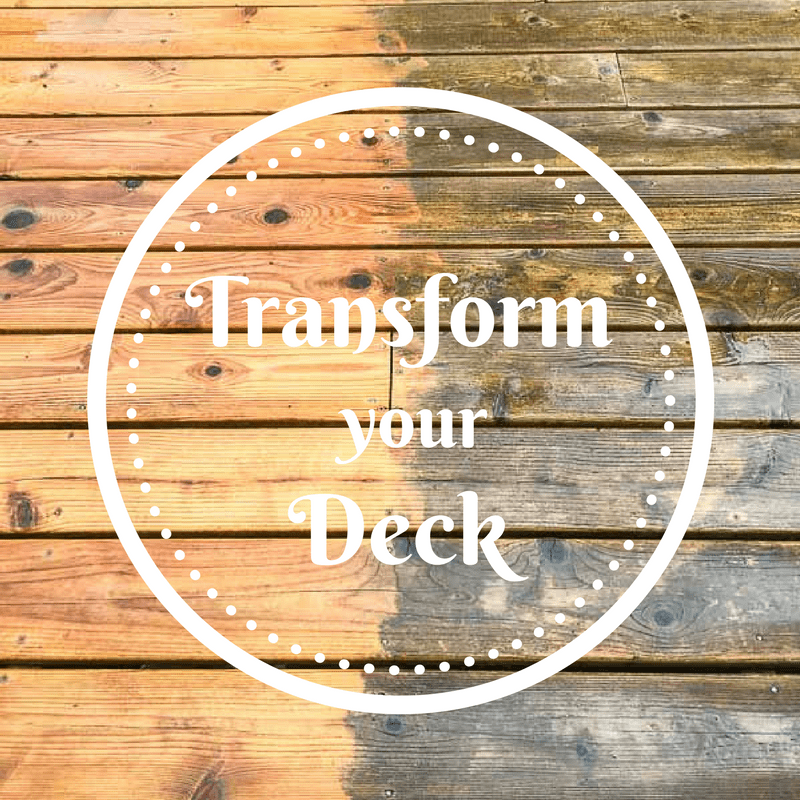 Our deck was built back in November, and was left to "season" for nine months. It might look ok right now, but without protection from the elements, the wood would gradually deteriorate. This summer, it was time to stain the new deck!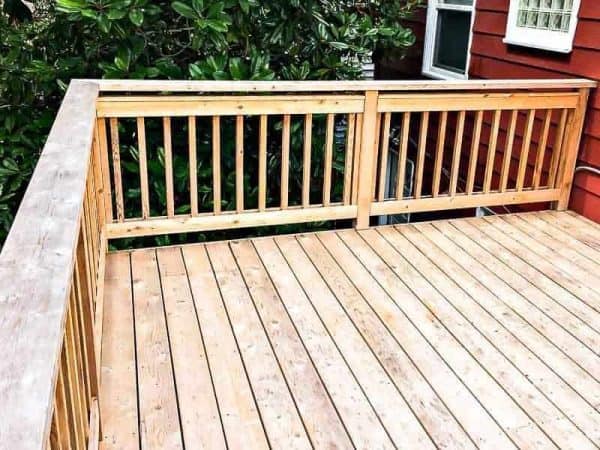 I never start a project without a ridiculous amount of research, and I was probably using that excuse to procrastinate a bit as well. I read almost every page on deckstainhelp.com, and decided to use TWP stain in their lightest color, Honeytone.
We wanted the deck to be the color it was when the new wood was wet, and this was almost an exact match. Here, you can see the difference between the stained wood at the top, which is beading up rain nicely, and the bottom, which is unstained wood. Pretty close!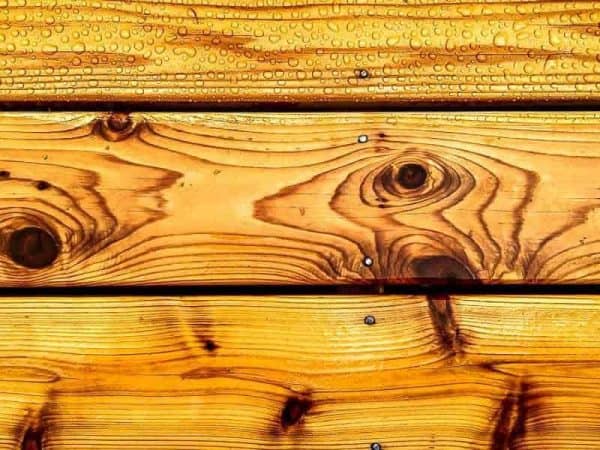 Before staining the new deck, I needed to remove the dirt and gray layer of UV damaged wood fibers. The Restore-a-Deck kit includes a deck cleaner and brightener that will make the wood look like new again. Armed with our new power washer, I started on my epic journey to protect our deck from the Pacific Northwest weather.
I used a pump garden sprayer to spray the Restore-a-Deck cleaner on damp wood. After 10-15 minutes, I used the power washer to clean away the grime. It was amazing how easily the grayed wood came off.
After I finished a section with the power washer, I went over it with a spray bottle of wood brightener. This stuff restores the pH of the wood and neutralizes the cleanser. It was an instant reaction, which was pretty cool to watch. Here you can see the cleaned and brightened boards next to the boards that currently have the cleaner working its magic.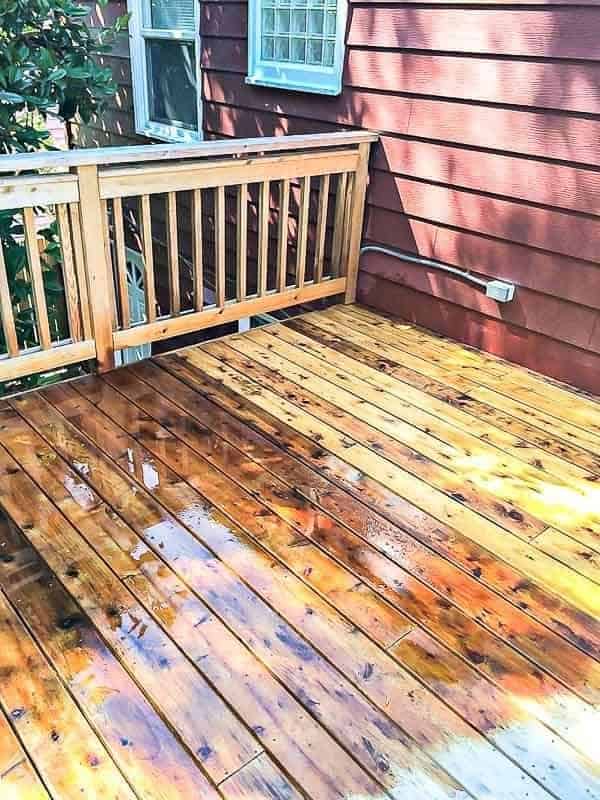 Here you can see the difference between the restored wood and the weathered wood. Such a huge difference!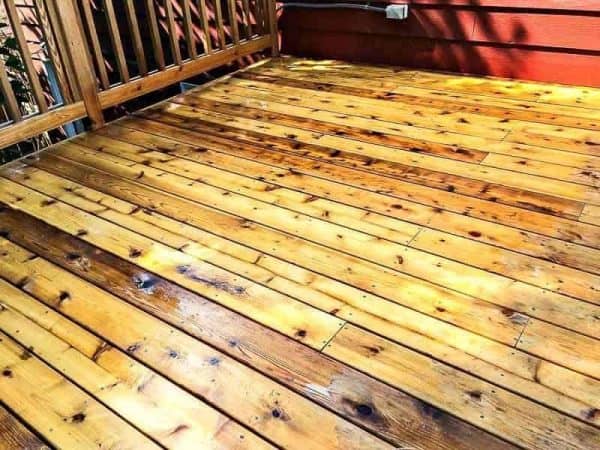 After everything was cleaned up, the wood needed to dry for at least two days before staining.
To stain the new deck, I used a Shur-Line deck staining tool. It has a little groove that you can pop out to get in between the floor boards. It fit perfectly in the gap and I only had to touch up a few spots with a paint brush. The horizontal surfaces of the deck were stained in less than an hour, and I was feeling quite proud of myself.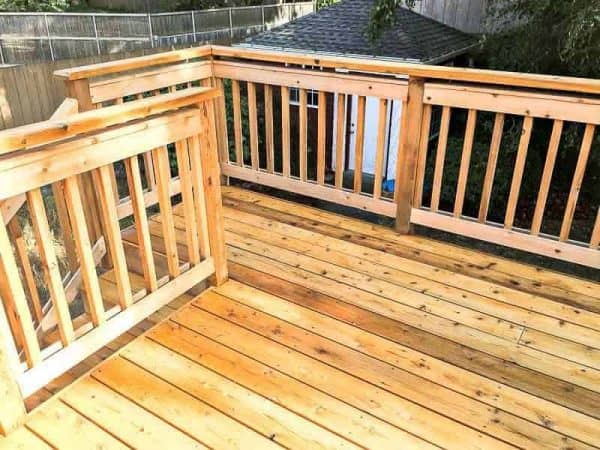 Then I started on the vertical slats of the railings, and realized my mistake. This was going to take forever! I hadn't thought to use a sprayer before I stained the floor boards, and the overspray would have left little splatters all over the finished surface. So that's why they tell you to start at the top and work your way down...
So with my trusty little paintbrush, I went to work on every single surface of those railings. It.took.forever.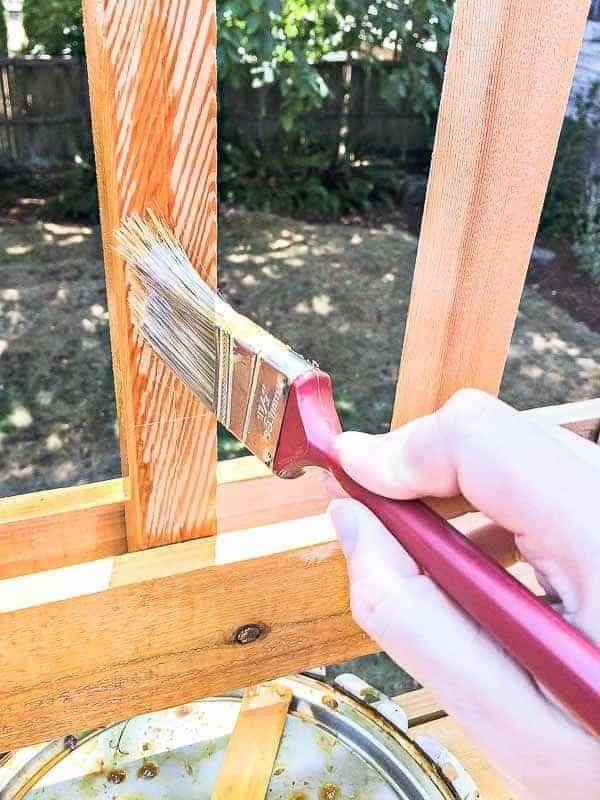 Next time, I'll remember to use a sprayer on the slats first! But at least the final result turned out beautifully!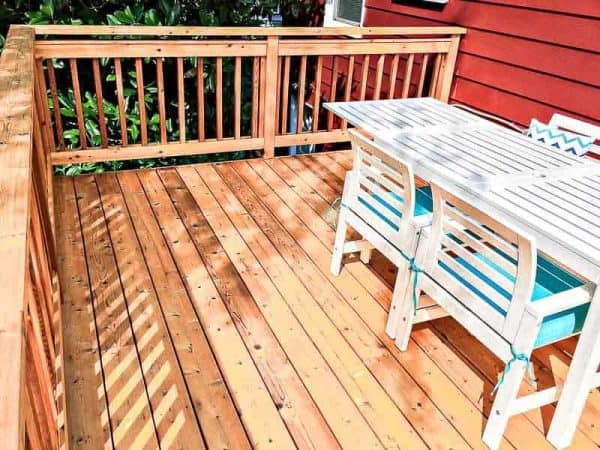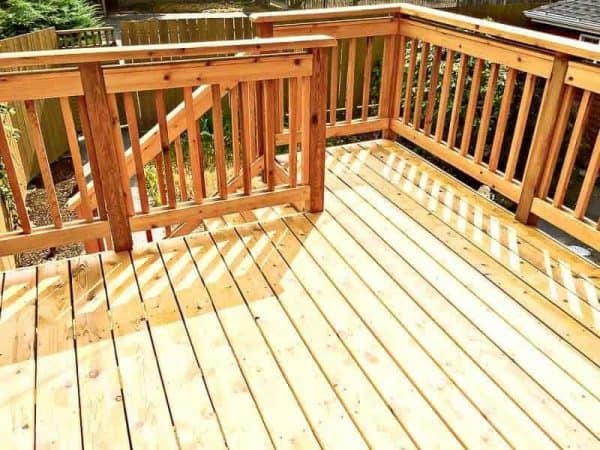 If you would like to keep up to date with my latest posts about woodworking, home decor and more, you can follow me on Facebook, Pinterest, or Instagram. You can also sign up for my email list below and get access to the plans in my woodworking plans library!
Want more DIY projects?
Subscribe to get project ideas, home improvement tips, woodworking plans and more delivered straight to your inbox!