Almond bathroom fixtures may be out of style, but sometimes you work with what you've got! I'll show you how I'm planning to make mine look fresh and modern!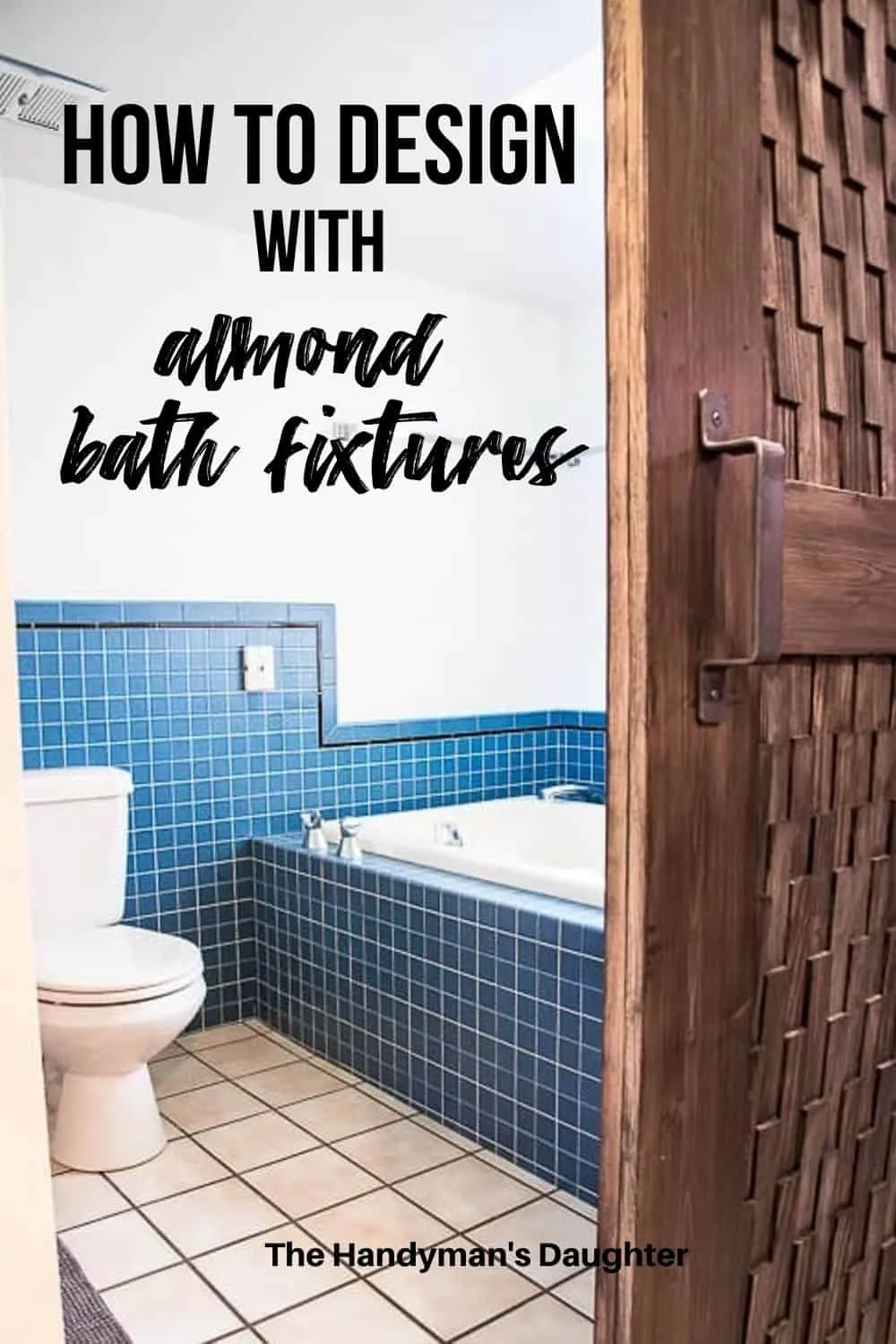 Our basement bathroom is a total eyesore, with its cobalt blue and black tiles and almond fixtures. It's the largest bathroom in the house, but doesn't get used much. We really only used it for the whirlpool tub after a long day of skiing!
But I plan to change all that! After tearing out the ugly tile, I'll be working with the almond fixtures, instead of replacing them. This will save me a ton of money and time, and keep perfectly usable items out of the landfill.
I hope to create a relaxing, spa-like retreat that will turn our basement bathroom into a highlight of the house!
This post contains affiliate links for your convenience. Purchases made through these links may earn me a small commission at no additional cost to you. Please visit my disclosures page for more information.
You can check out my progress on this bathroom remodel here. But before I start smashing, let me take you on a little tour of the space and how I envision it will be transformed.
Basement Bathroom Before Renovation
You know your bathroom is ugly when you build a barn door just to hide it from view! The bathroom is off of the family room, so we just keep the barn door closed and forget about it.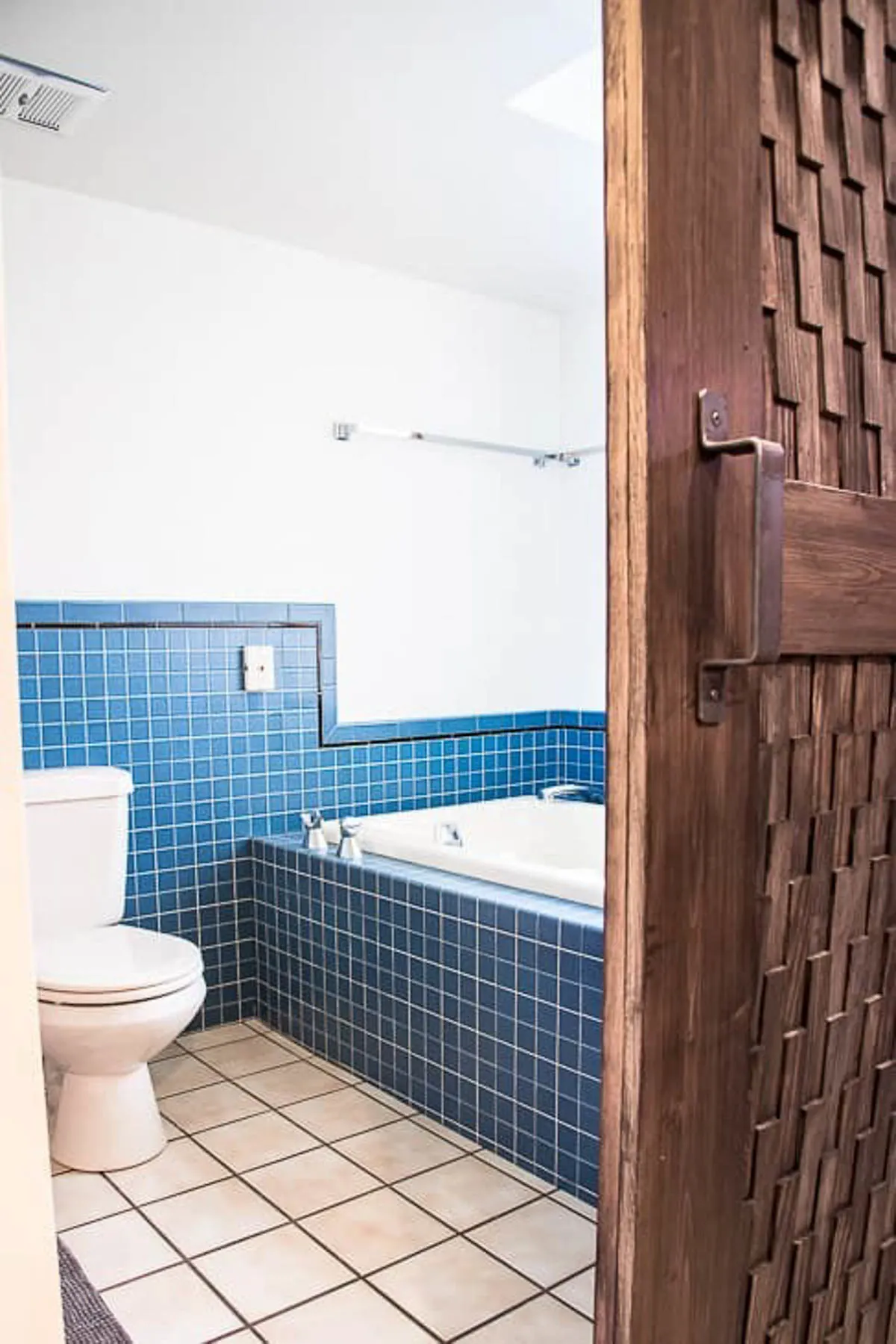 The blue tile accentuates the almond fixtures, and makes them stand out. My plan is to use mosaic tile in varying shades of brown, tan and beige to incorporate them into the design instead.
The key to decorating with almond fixtures is to never use white! White makes almond fixtures look dingy and dated. As much as I hate the almond toilet, mixing a white toilet with an almond bathtub would make it look even worse!
Keeping the Almond Bathtub
Replacing the whirlpool tub would cost a fortune, and I'm almost positive the room was built around it. Getting it out of there would be a nightmare, so I might as well work with it instead!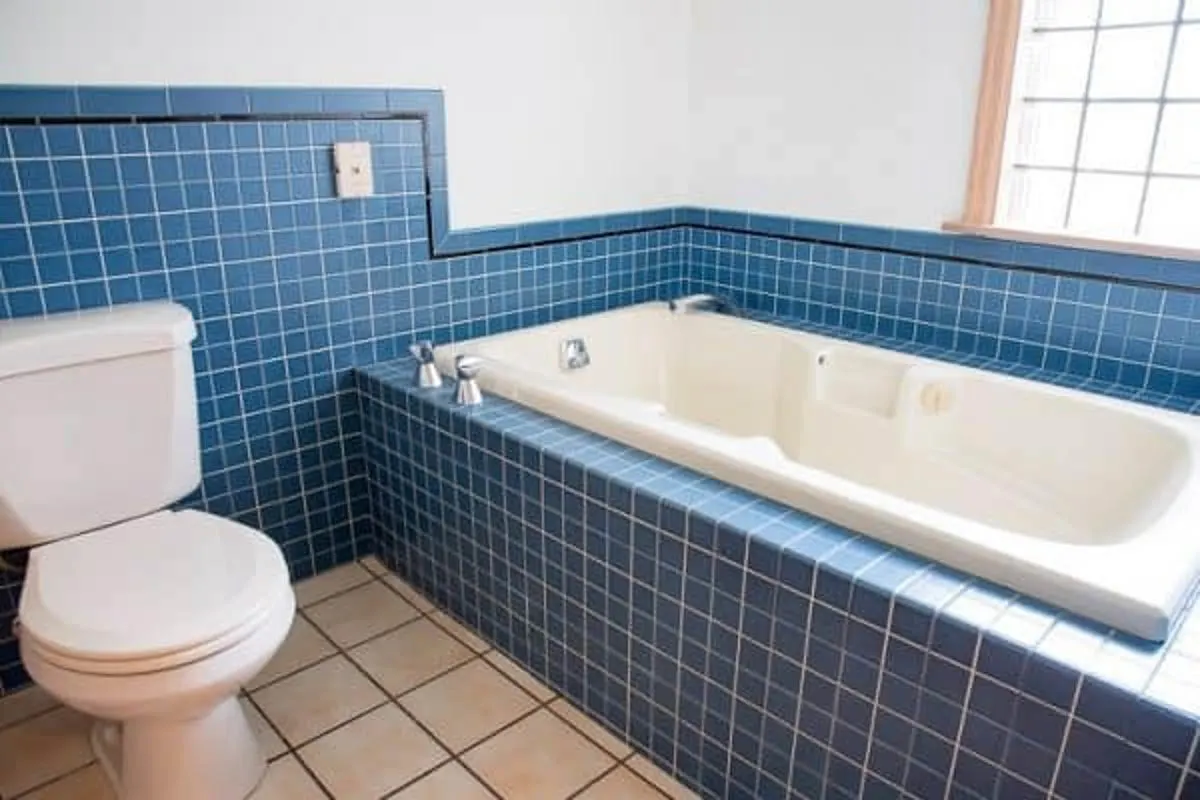 The glass block window will be staying, but I plan to stain the trim to match the vanity (more about that in a minute). You can start to see the potential for the space with the sunlight streaming in.
Just imagine soaking in the tub surrounded by calming, neutral colors, a good book and a glass of wine! The shiny silver towel bar will be replaced with something inspired by this list of DIY towel rack ideas.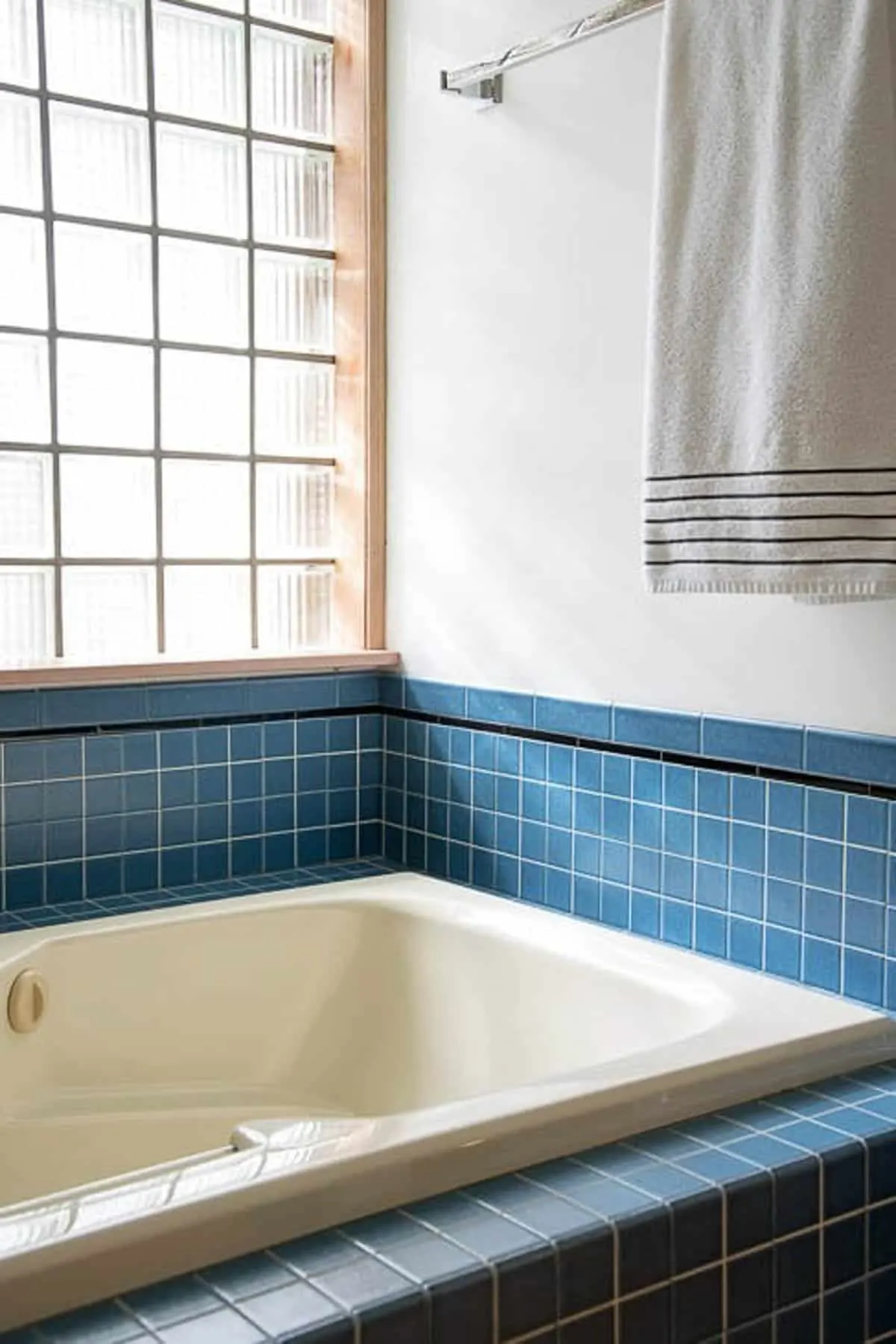 Updating the Vanity
The other side of the bathroom has its own issues. The vanity was custom built for the space, which has an awkward angled wall on one side.
The pinkish-brown doors have got to go! I'll be replacing the vanity doors with the same doors as the pantry cabinet I just built for our kitchen, stained a dark chocolate brown to match the barn door.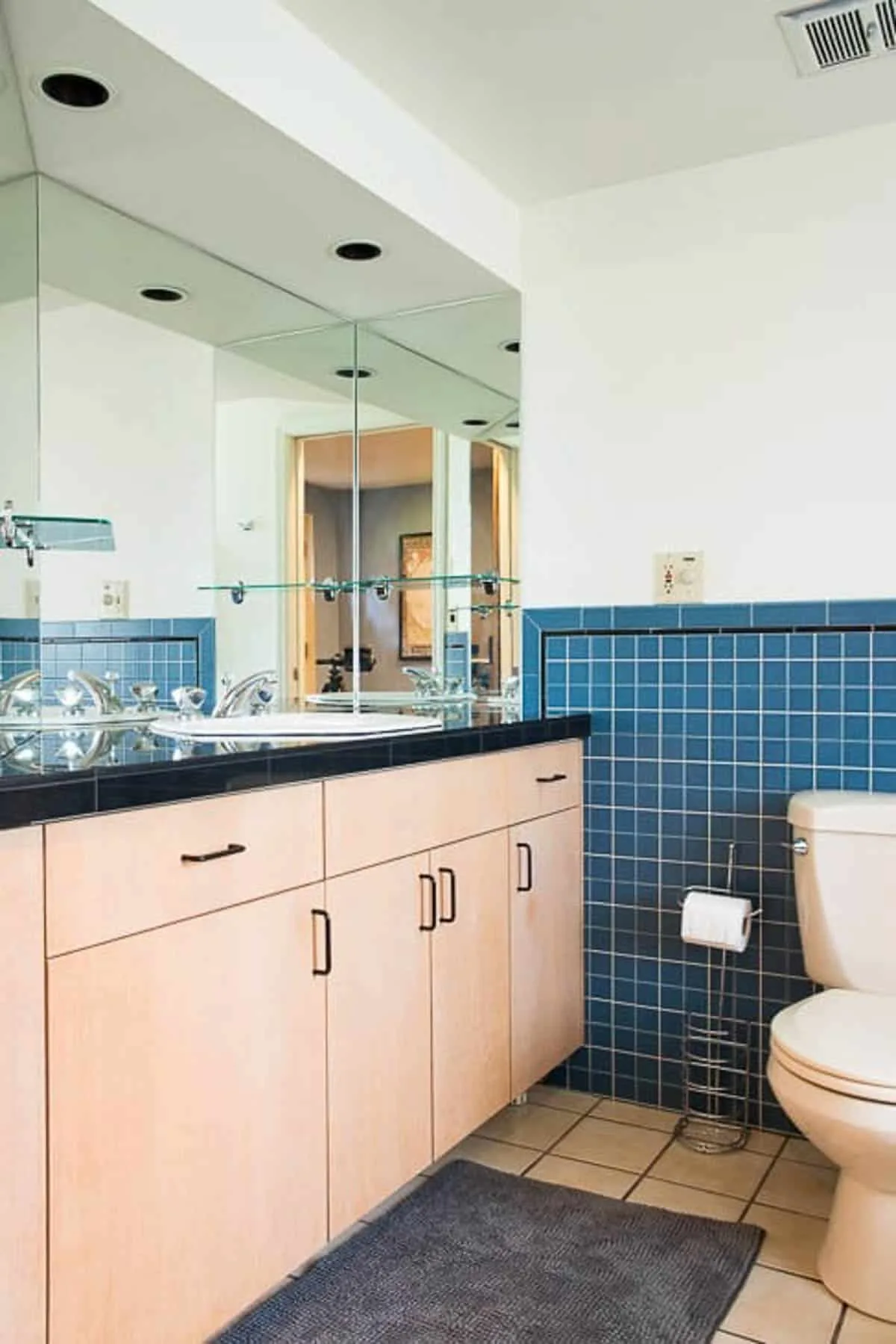 There are mirrors on three of the walls, which creates a Fun House effect. No one needs to see themselves from every angle when getting out of the tub!
The side mirrors will be removed, and I'll frame the mirror to make it pop. Recessed shelves on the left side will hold pretty toiletries, and we'll finally have a spot to hang a hand towel on the right.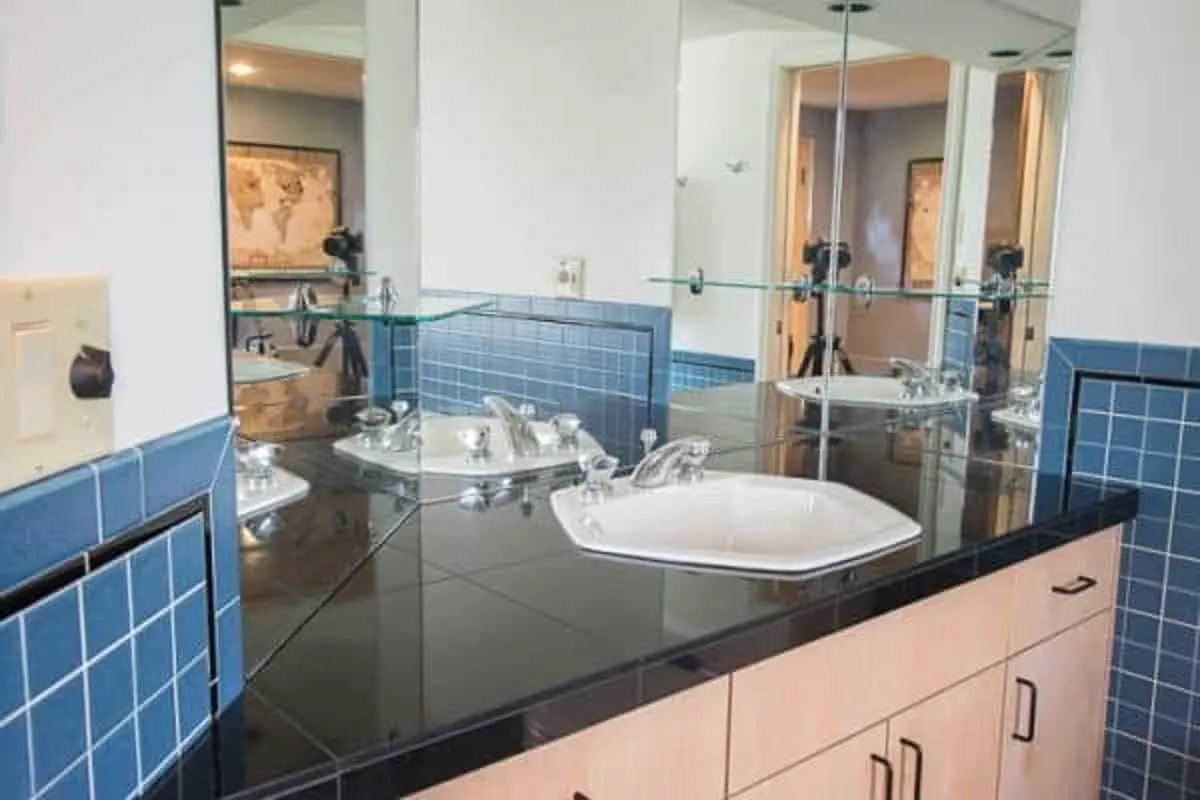 The hexagon sink will be torn out, along with the black tile countertop. Our house has four different shaped sinks . . . a hexagon, a rectangle, an oval, and a crazy triangle sink.
I found a rectangular almond sink that will fit within the existing hole (after trimming off the sides of the hexagon, of course), so I can keep the underlying plywood top intact.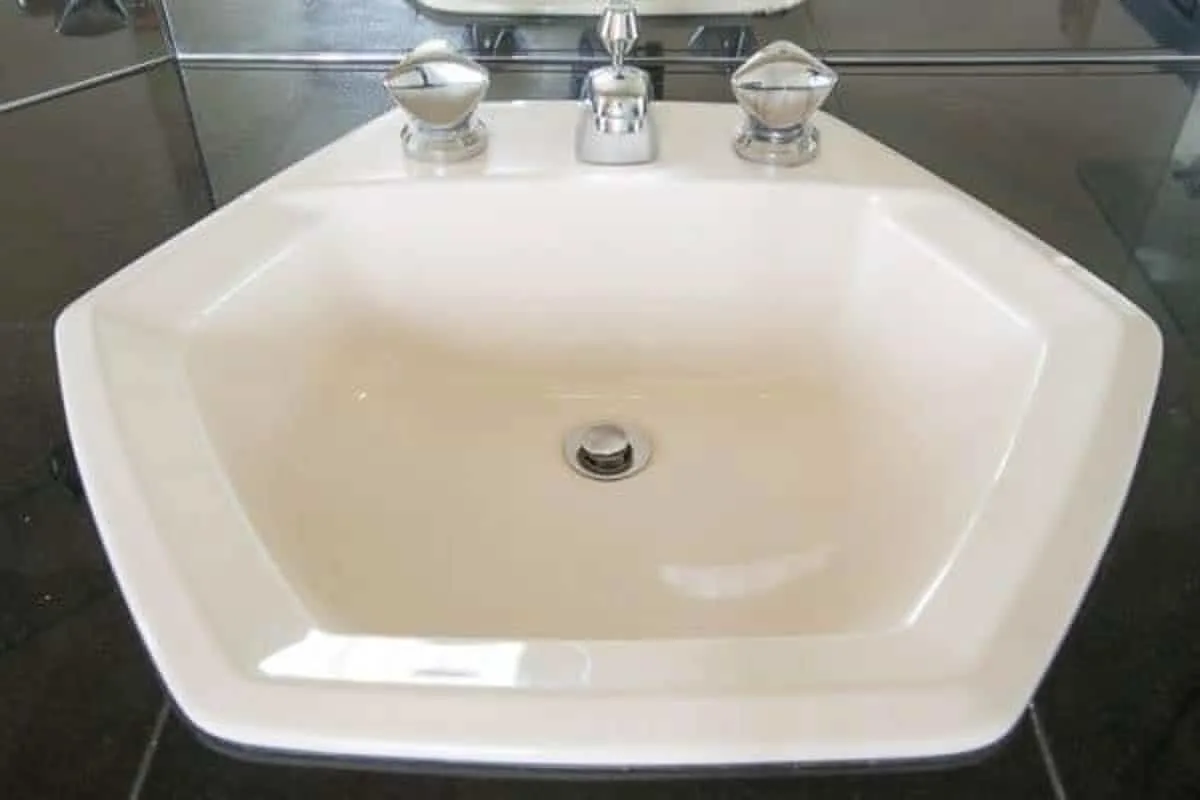 The countertop will be updated with limestone tile that matches the lighter tones of the mosaic tile I'll be using for the rest of the bathroom.
Almond Bathroom Inspiration
All along the planning process, I was second guessing the colors for the sink and toilet. I knew the tub had to stay, but would it really be so bad to change out everything else?
It really helped to see photos of spaces that work with almond bathroom fixtures, instead of replacing them. If my room turns out even a fraction as nice as these ones, I'll be very happy!
Obviously, my bathroom isn't quite as grandiose as the one above, but you can see how the almond bathtub doesn't look dated when surrounded by colors of the same palette. This spa-like feel is what I hope to achieve in my own bathroom remodel.
I'm planning to use many of the same colors as this bathroom. Oil rubbed bronze faucets, chocolate brown cabinetry, and an almond bathtub look fabulous together!
One Room Challenge
I'm really looking forward to tackling this bathroom remodel as part of the One Room Challenge. It's just the kick in the pants I needed to get this project done!
It's always bothered me that we have this huge bathtub we almost never use. By giving the space a spa-like feel, I hope it will become the most relaxing spot in the house!
The One Room Challenge is a mere six weeks, which isn't a lot of time for a bathroom renovation when you're doing all the work yourself! I completed demolition before the challenge started, so hopefully I have a decent chance of finishing on time.
It looks like a mess, but I can already start to visualize the new space!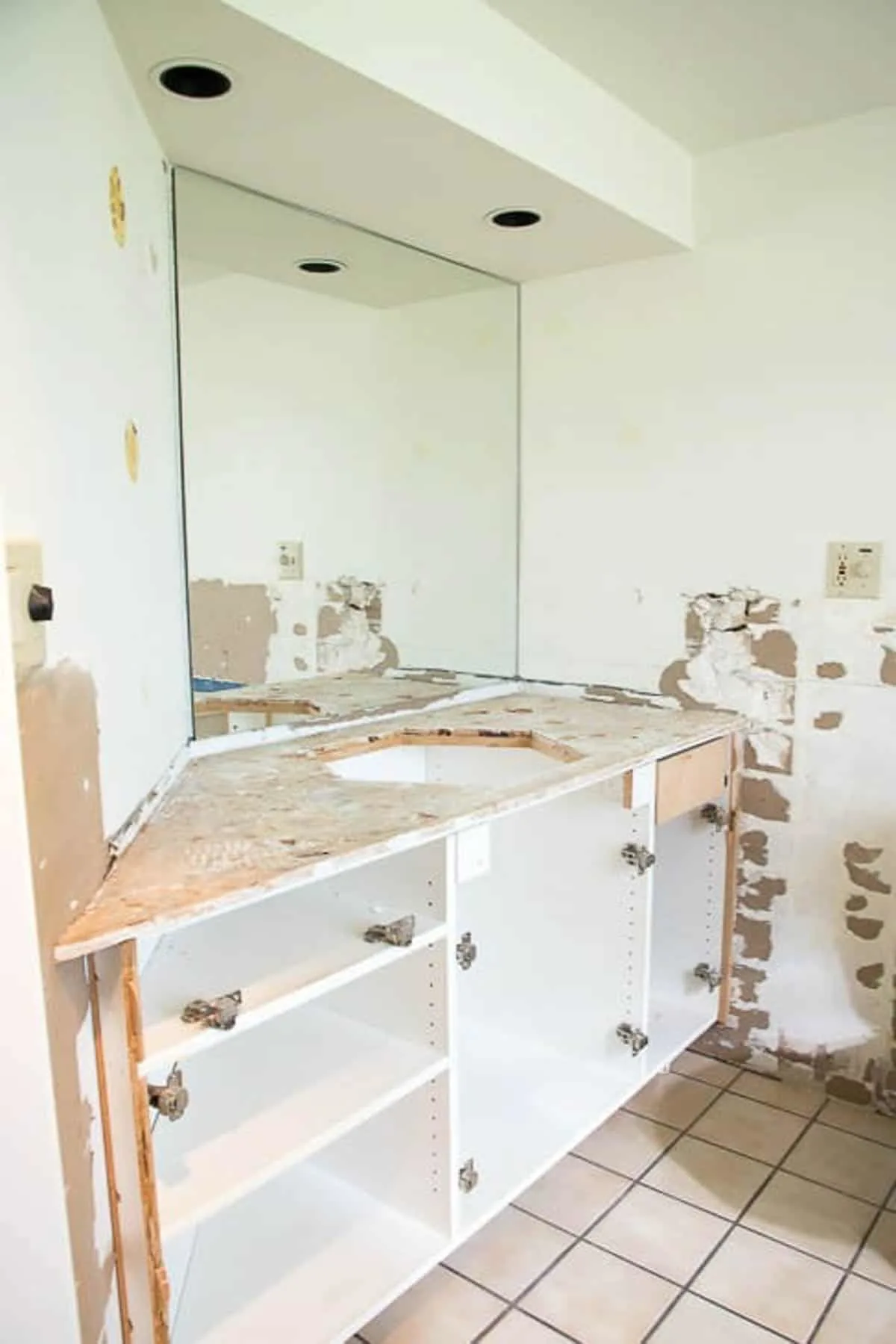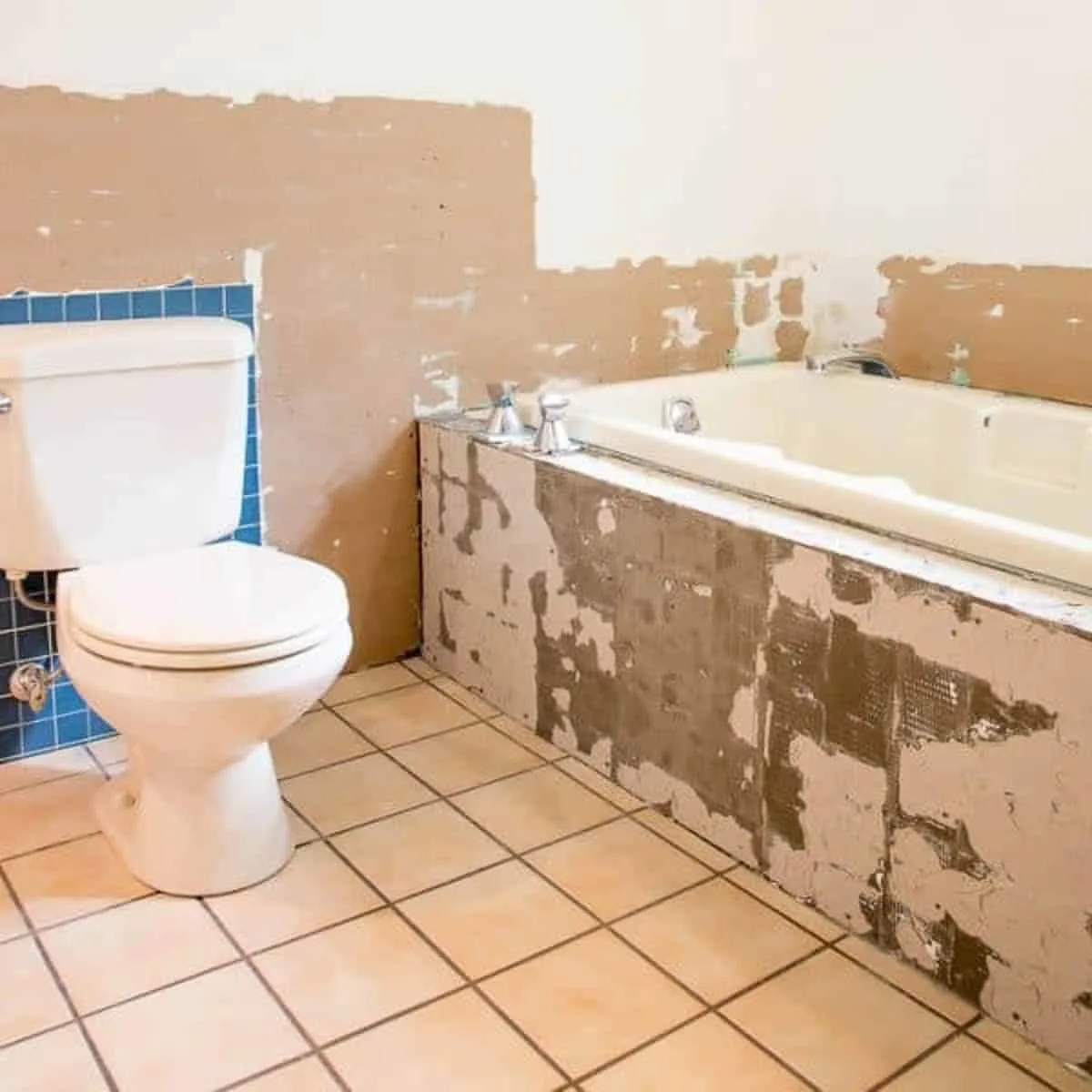 There's so much to do! Here's my checklist, so you can see my progress over the next six weeks.
Repair wall damage from demolition
Install recessed shelves next to sink
Attach new backerboard to vanity and cut hole for sink
Install vanity tile
Install sink and faucet
Frame mirror
Stain and install new vanity doors and drawer fronts
Install hand shower for tub
Tile tub
Tile walls
Stain window trim to match vanity
Paint walls
Build and install floating shelves (time permitting)
Decorate!
---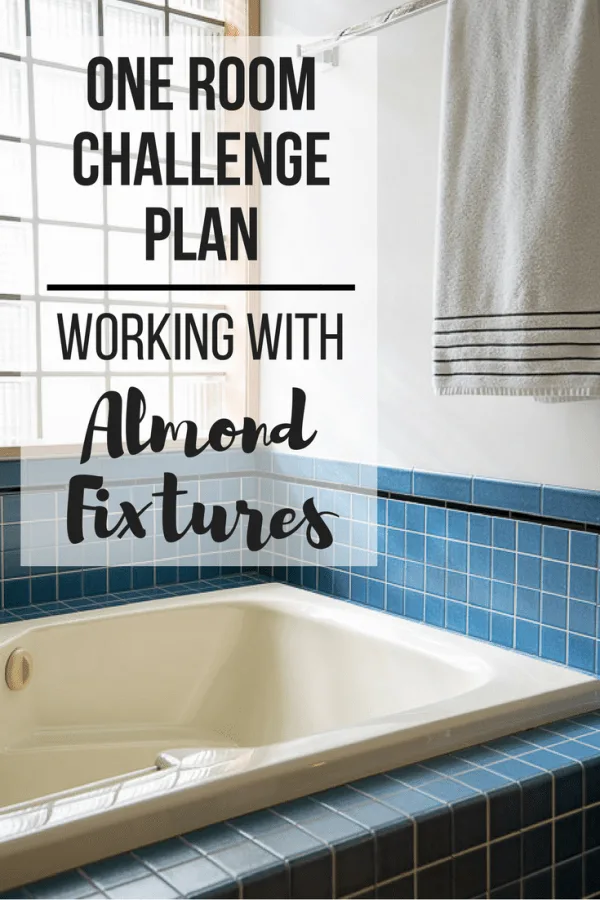 Check out the rest of the bathroom remodel!