Transform your backyard into the ultimate gathering spot and enjoy cozy evenings under the stars with one of these easy DIY fire pit ideas!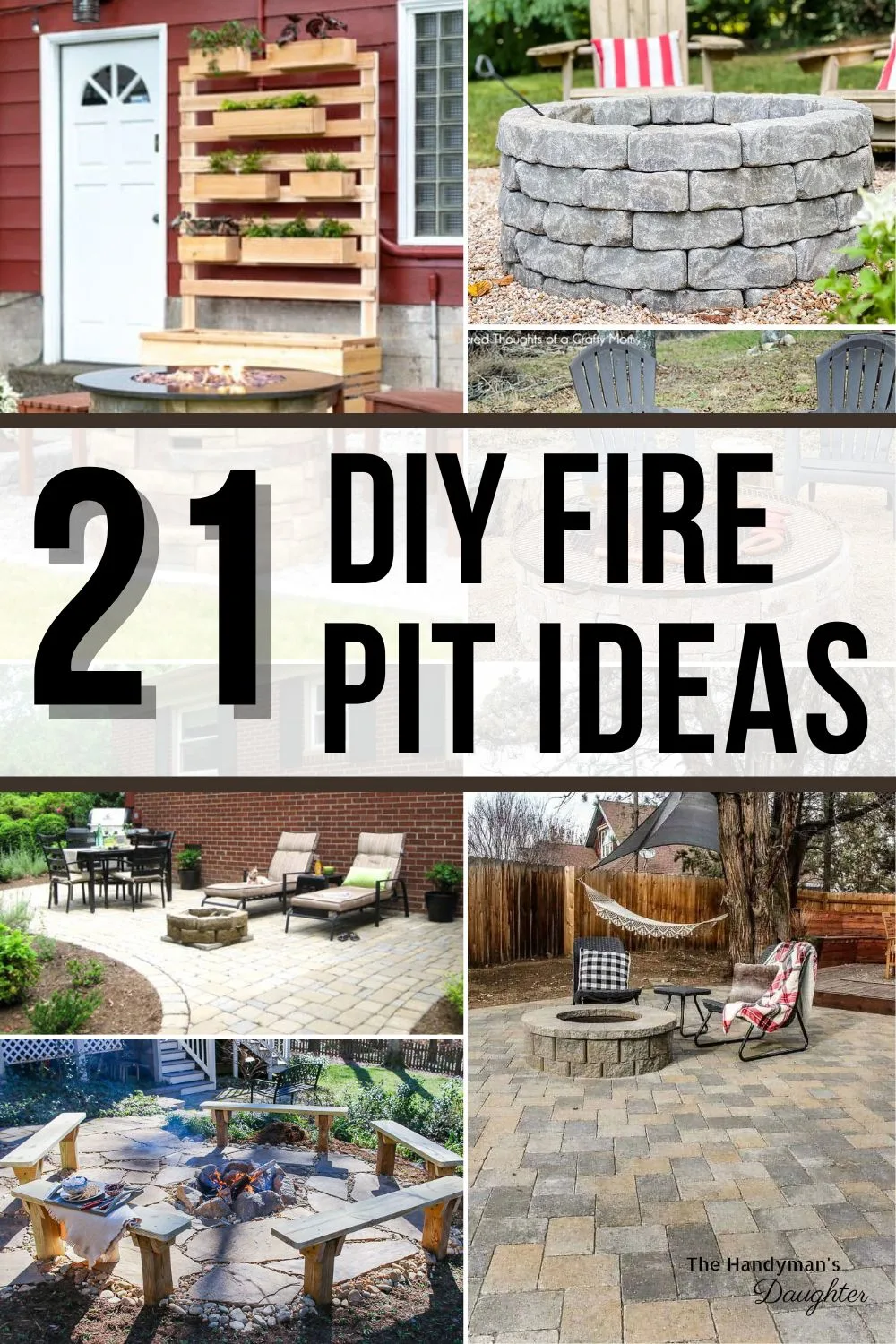 As the sun sets and the stars begin to twinkle, there's nothing quite like the warmth and coziness of a fire pit to set the perfect outdoor ambiance. Whether you're entertaining friends, spending quality time with family, or simply enjoying some alone time, a fire pit can turn a regular evening into a magical one.
You can create this enchanting atmosphere right in your backyard AND on a budget! Building your own fire pit area is easier than you think, and can be made with basic materials you can find at the big box store.
A few years ago, I transformed this unused corner of our backyard into a fun hangout spot. I dug up the patchy lawn and installed a pea gravel patio in its place. Then I added a propane fire pit, curved benches and strings of lights to complete the look. We love the new space!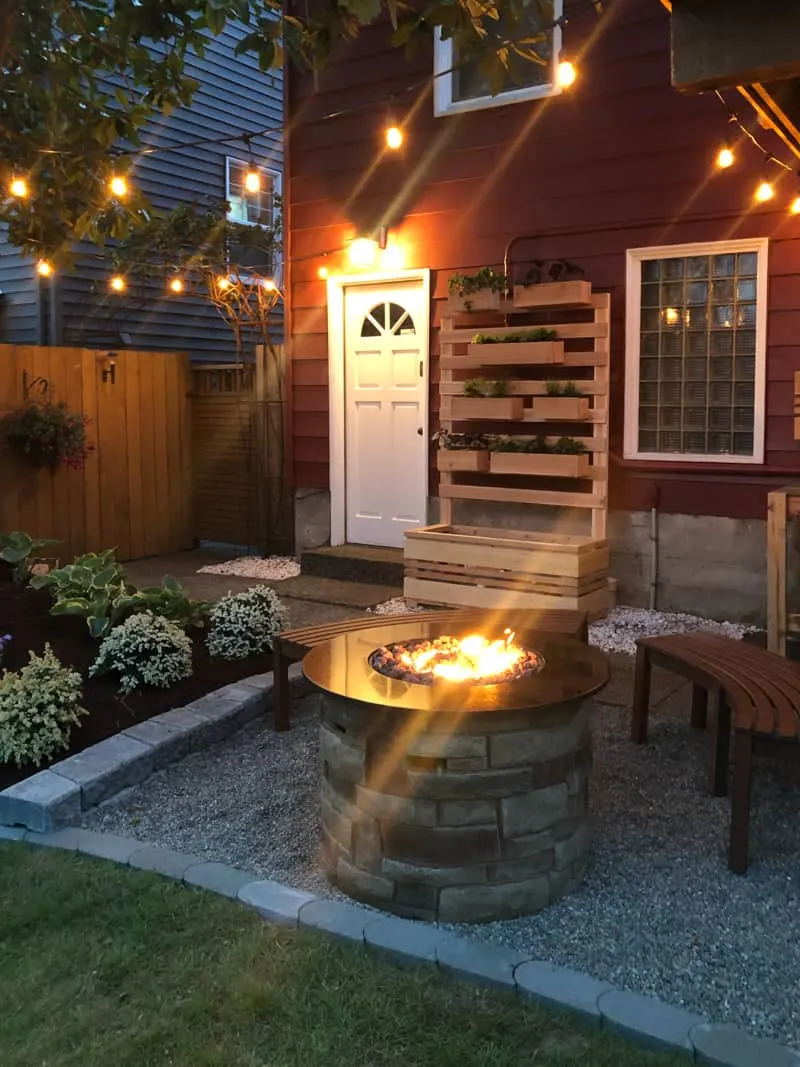 So, ready to add some sparks to your outdoor space? Let's dive in and explore these fantastic DIY fire pit ideas that promise to transform your backyard into the ultimate gathering spot. Prepare to ignite your imagination!
Which of these DIY fire pit area ideas is your favorite? I'd love to hear from you down in the comments below!