Whether you buy or DIY, these stocking holders are the perfect addition to your holiday decor. Get them or make them before Santa arrives!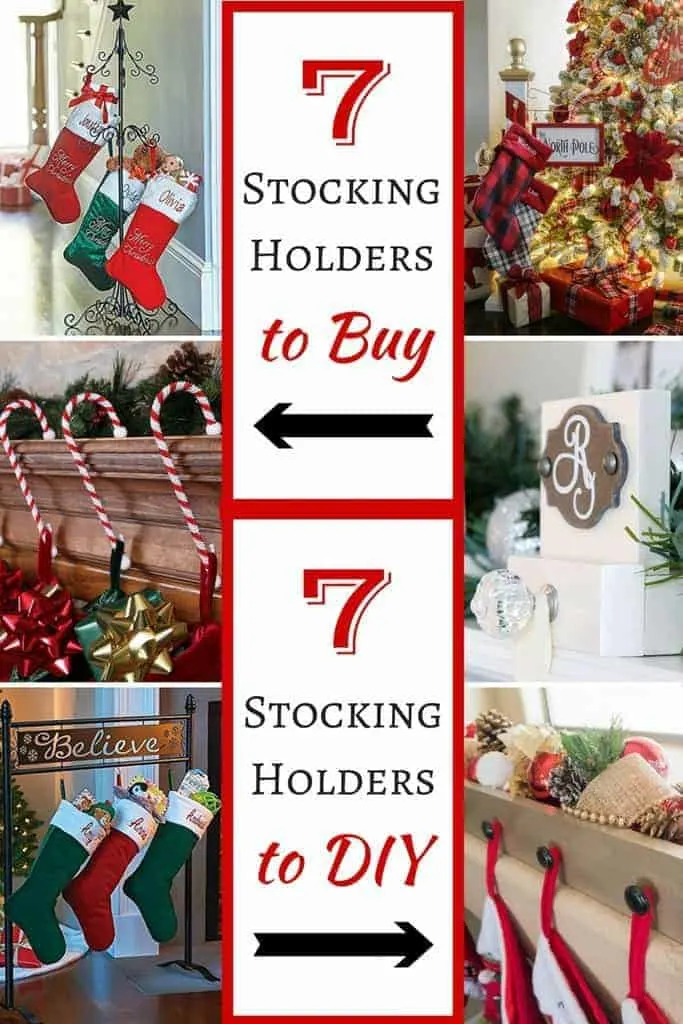 It's almost time to get the house ready for Christmas! Now that we have a beautifully remodeled fireplace to display our stockings, I'm on the hunt for the perfect stocking holders. The question is: Do I buy or DIY? I've rounded up my favorites, both handmade and store-bought, so you can help me decide!
This post contains affiliate links for your convenience. Purchases made through these links may earn me a small commission at no additional cost to you. Please visit my disclosures page for more information.
Store-Bought Stocking Holders
Amazon has a great selection of stocking holders! Most are available with Prime shipping, which is perfect for those last minute decorators.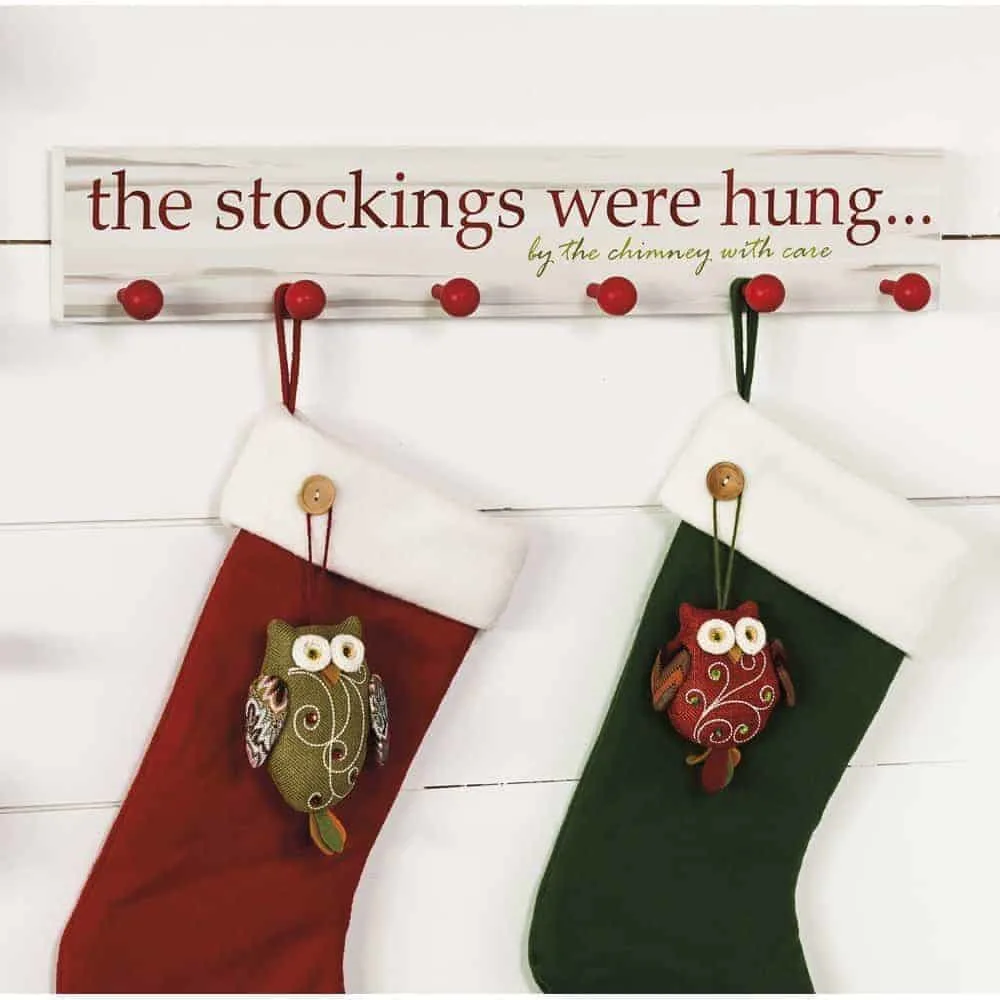 This first option is ideal for homes without a fireplace. Hang it on the wall and load those stockings up with goodies!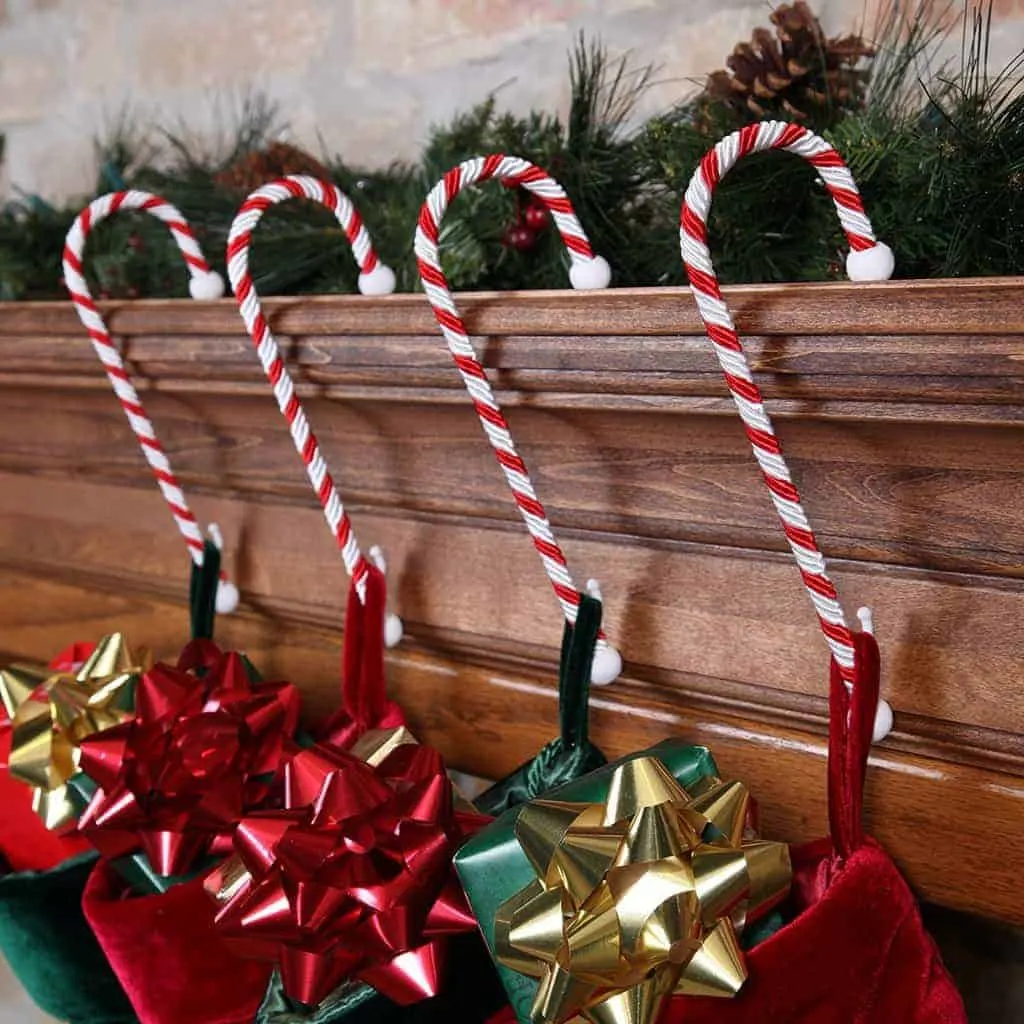 Aren't these so cute? They hold tight against the mantel when weighted down, giving you a reason to buy more stocking stuffers! I could also see these on a staircase railing if you don't have a fireplace.
These stocking holders grip the edge of your mantel securely, keeping kids and pets safe from falling holiday decor. The decorative ornament on the front is easily removed if you prefer a cleaner look.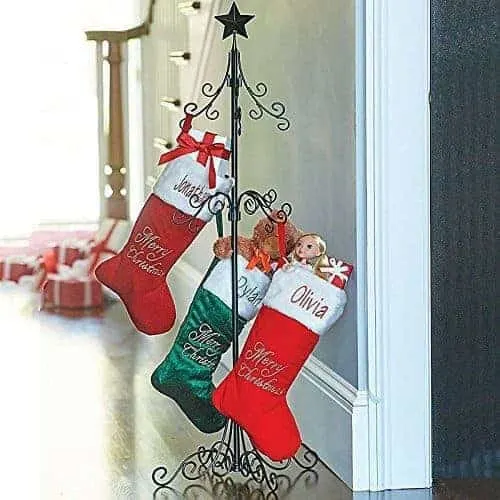 When you combine a Christmas tree with a stocking stand, you get this! So versatile and perfect for small living rooms.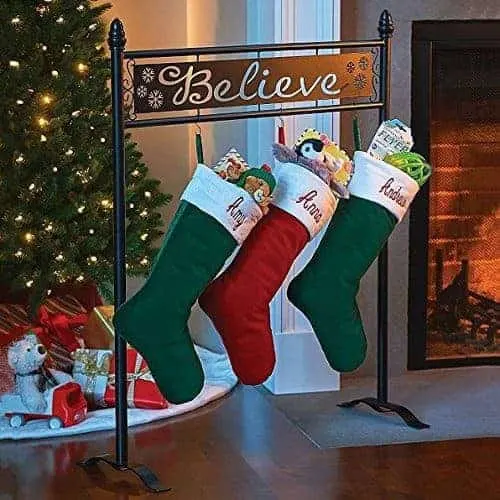 Place this stocking rack in front of the fireplace on Christmas Eve, so Santa will be sure to see it! This is a great stocking solution for those without a mantel.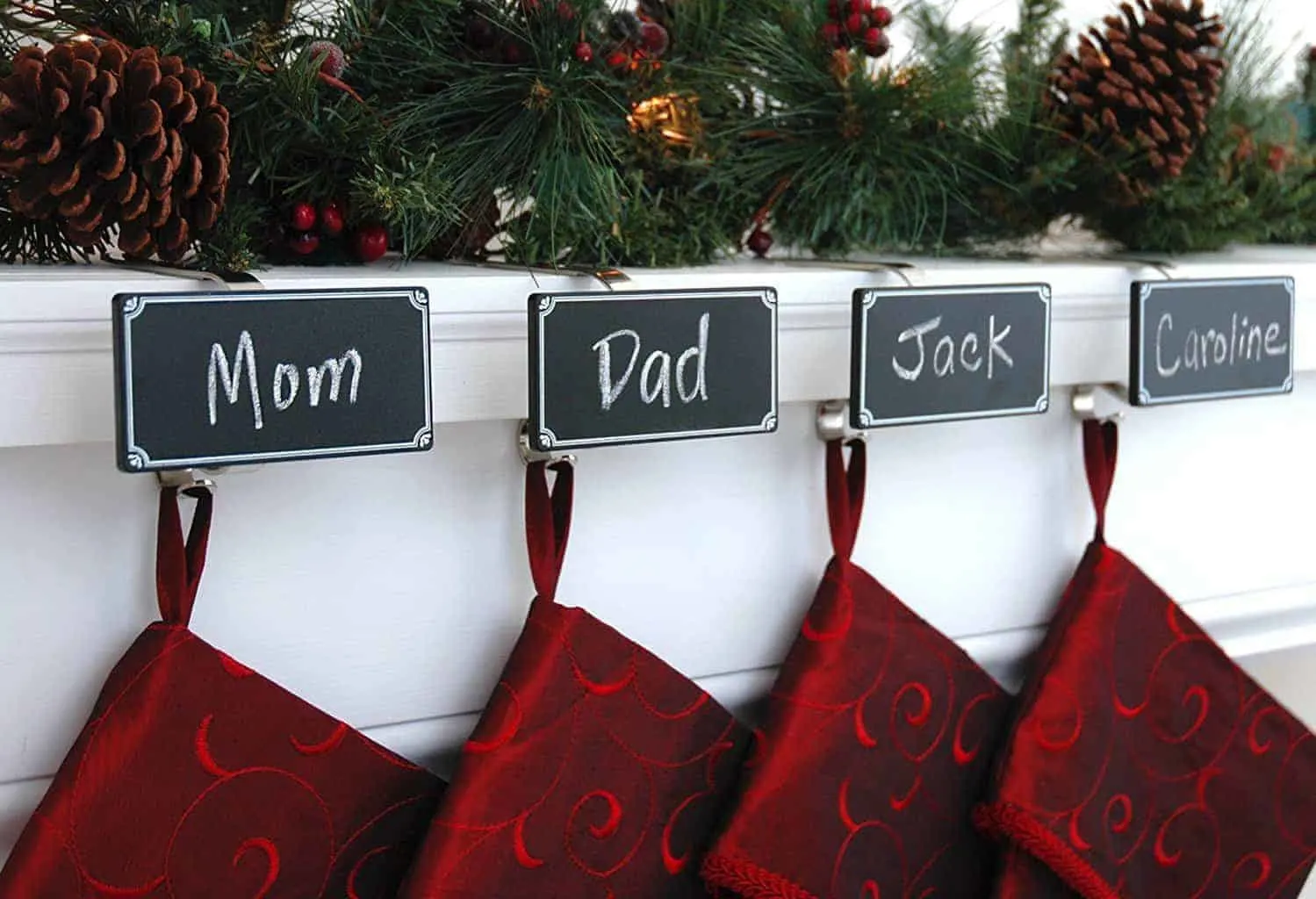 These stocking hooks utilize the same method as the silver ones above, but this time with chalkboard labels. Perfect if all your stockings are identical!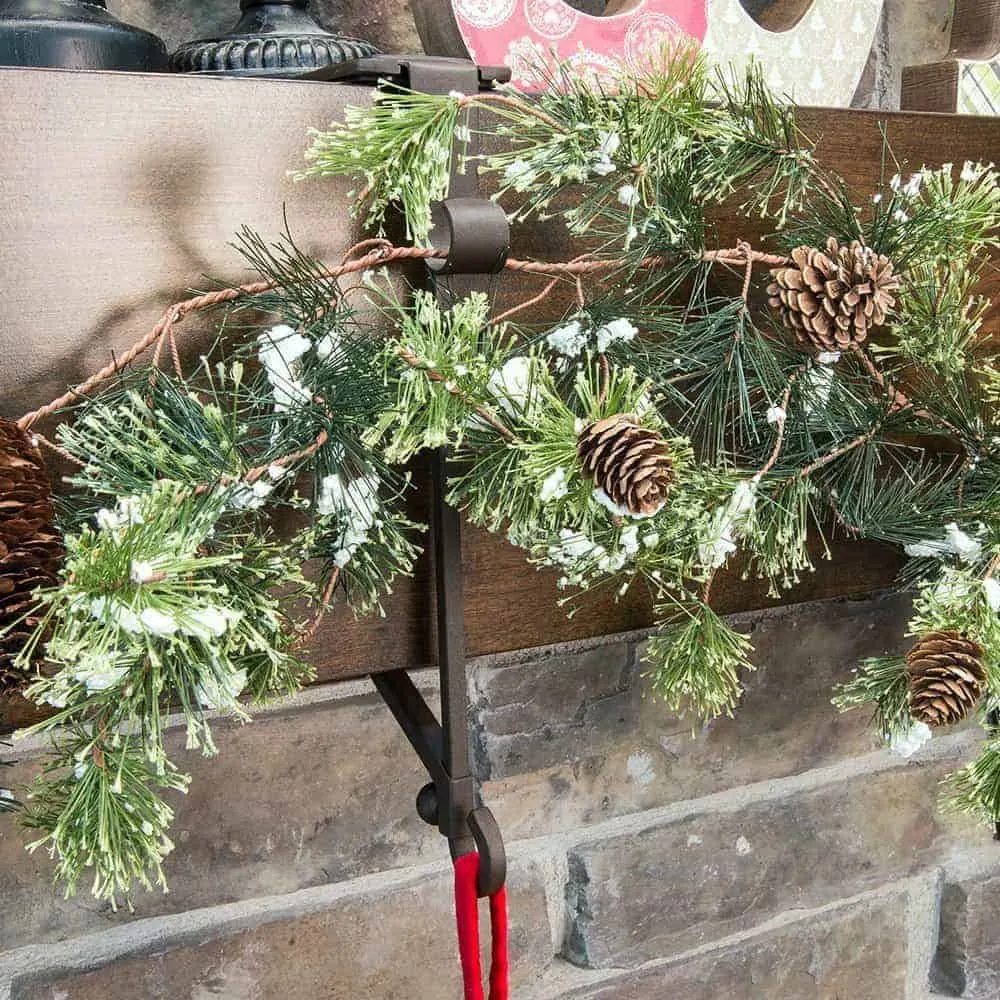 Get twice the holiday decorations in one! These clever hooks have a spot for stockings below, and an additional hook for a beautiful garland above.
---
DIY Stocking Hangers
I found so many inspiring stocking holders made by bloggers all over the internet! Which one is your favorite?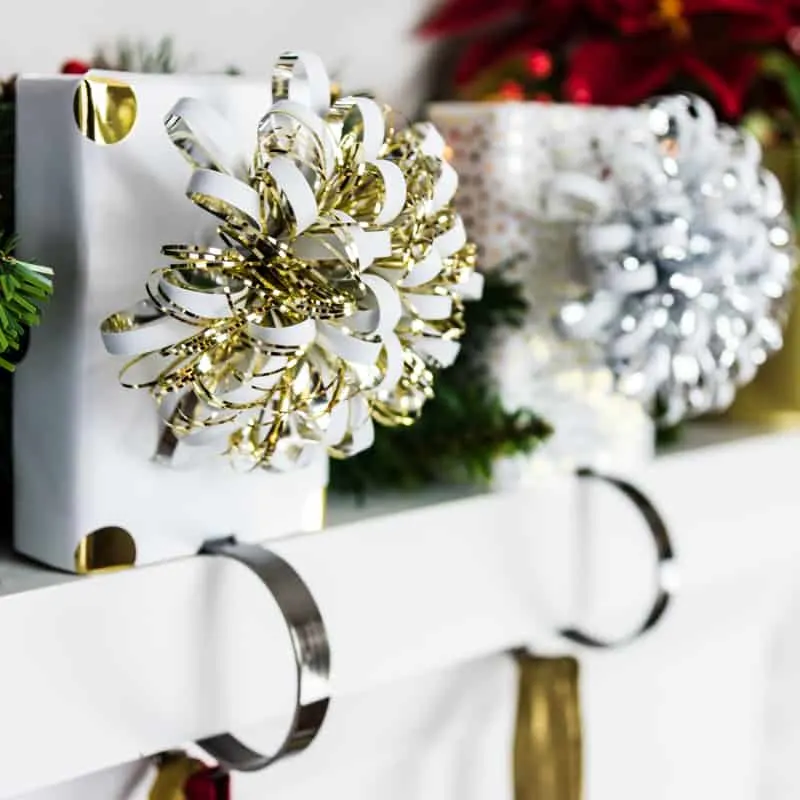 These sturdy stocking hooks won't fall down on unsuspecting heads on Christmas morning! The festive gift wrapped blocks are made from scrap 2x4's, making this a quick and cheap DIY project!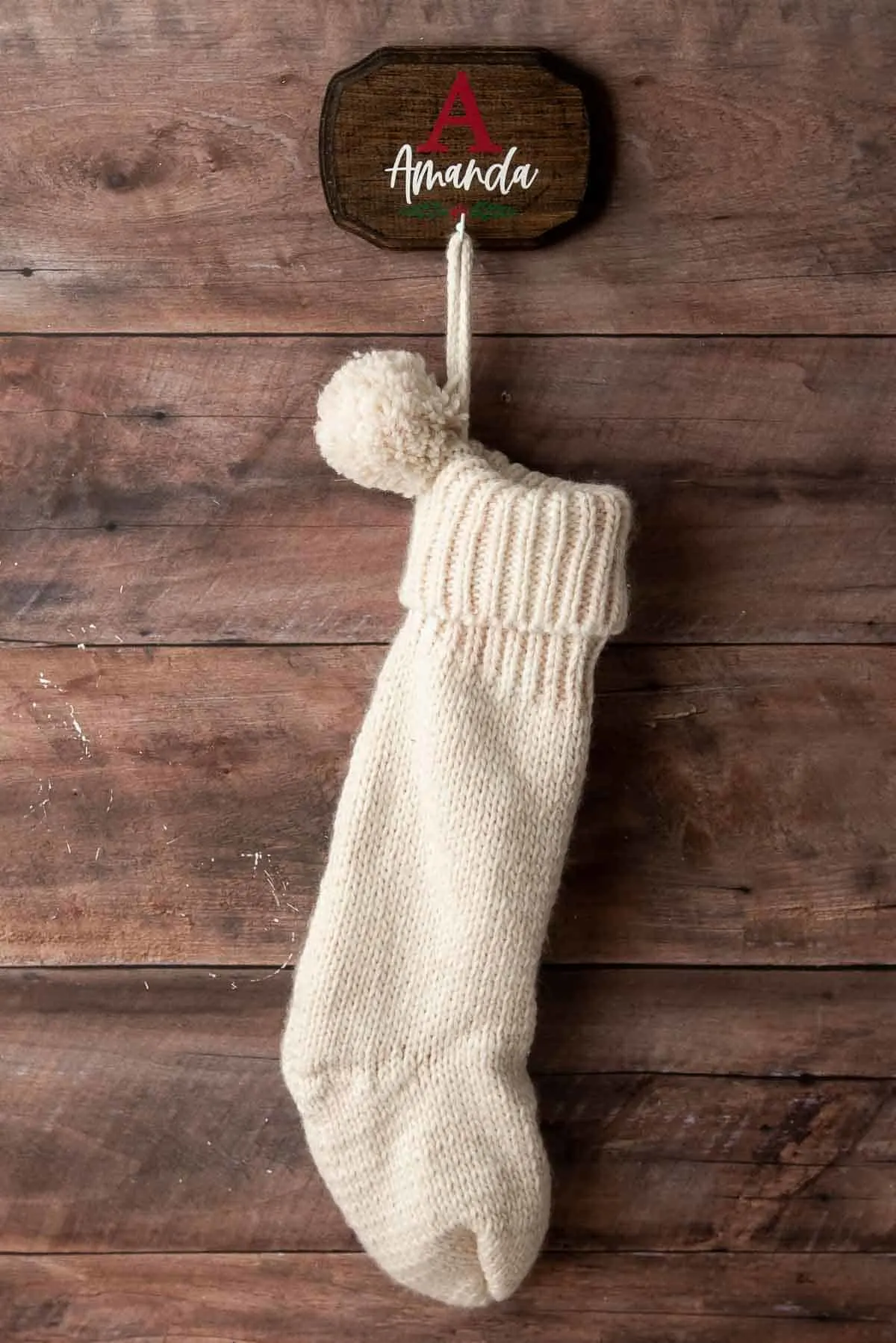 Hang a stocking anywhere with this simple DIY stocking hangers for the wall! You can customize them with stencils for each member of the family.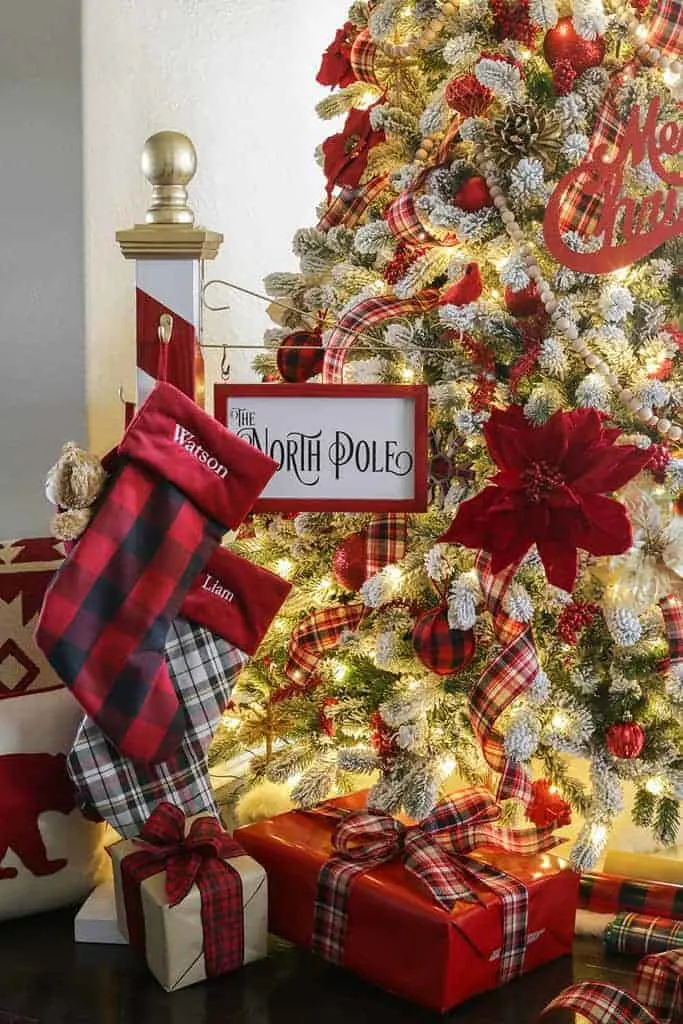 This is another great solution if you don't have a fireplace! This stocking pole can be placed right next to the tree, so your kids can dig right in on Christmas morning.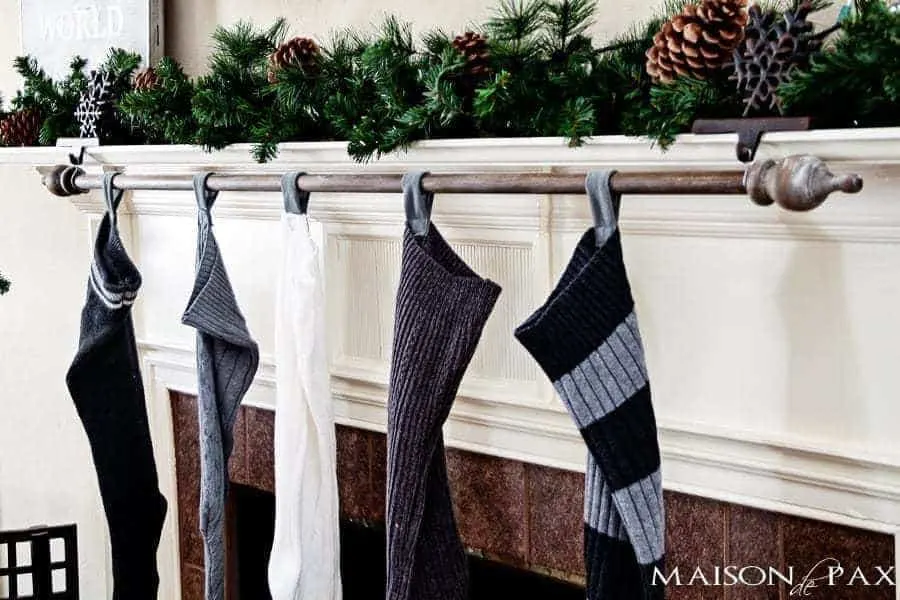 What a genius way to hang lots of stockings! Just suspend a curtain rod between two stocking holders on the mantel and slide on as many as you need.
Turn a simple wooden box into the perfect Christmas decoration! Add weight to the bottom of the box so it can hold all the stockings without tipping.
---
Safety tip: For the next two stocking holders, make sure to only use empty stockings unless you attach the holders to your mantel somehow. They can be pulled down onto the heads of overexcited kids, and no one wants a trip to the ER on Christmas morning!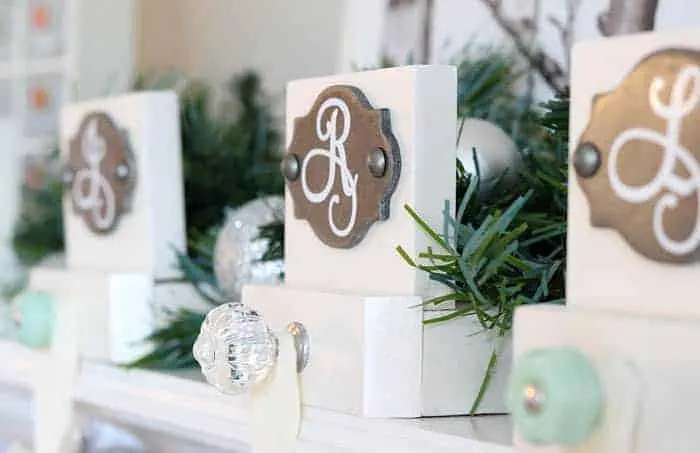 These stocking holders are so elegant, and so easy to make!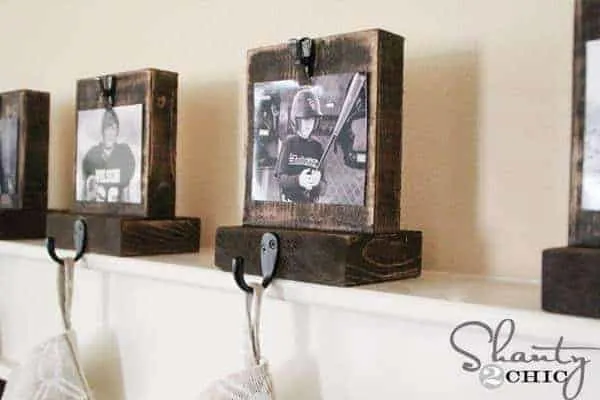 Personalize each stocking holder with your favorite photo of the recipient. The attached clips make it easy to switch out the picture every year!
---
So many festive choices! Which one is your favorite? Leave a comment below!
Check out these other DIY Christmas decoration ideas!