Tired of tripping over bicycles in your garage or shed? Get them organized and out of the way with one of these smart DIY bike rack ideas!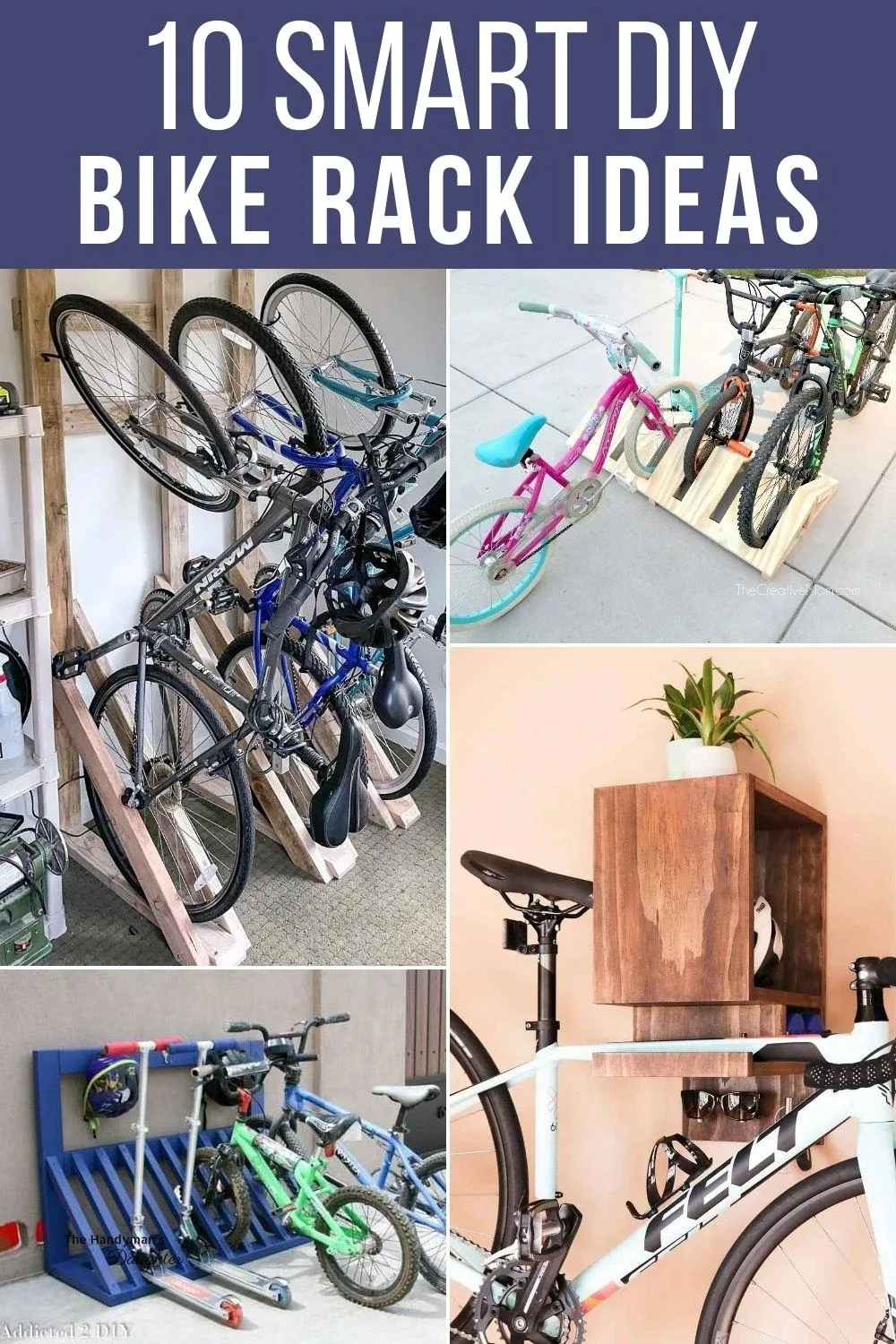 Is it impossible to park your car in the garage without hitting one of your kids' bikes? Do you have to weave around the handlebars and pedals to get to the storage shelves? Or maybe it just looks like this mess?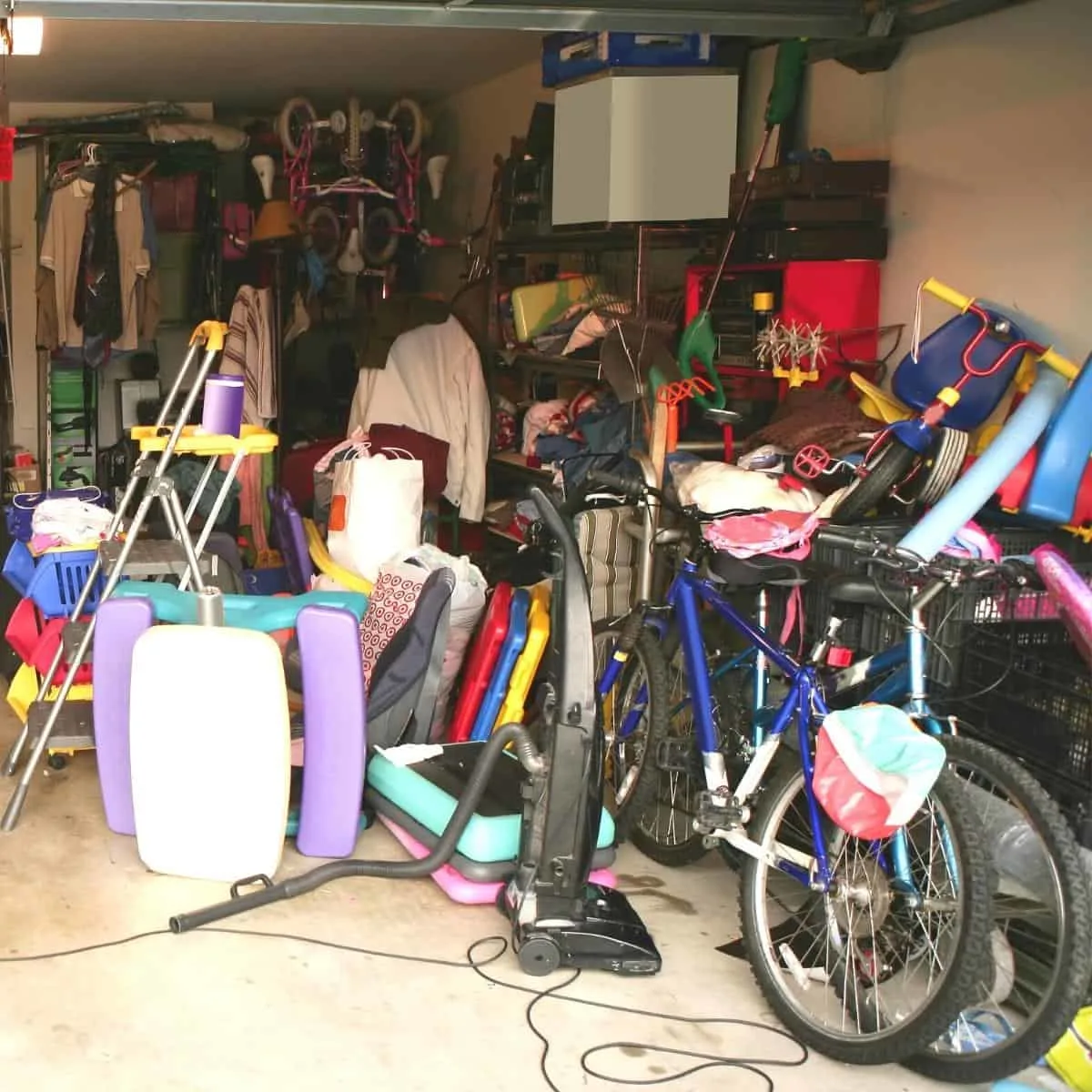 Put an end to the clutter and chaos and make one of these simple DIY bike racks for your garage or shed! Whether you're looking for a vertical bike rack that you can mount to a wall, or just a way to park them neatly without falling over, I've got you covered!
Which one of these DIY bike rack ideas was your favorite? Let me know in the comments below!
Check out these other garage storage ideas!