Let's get creative with 20 DIY outdoor Christmas decoration ideas that will transform your yard or porch into a winter wonderland!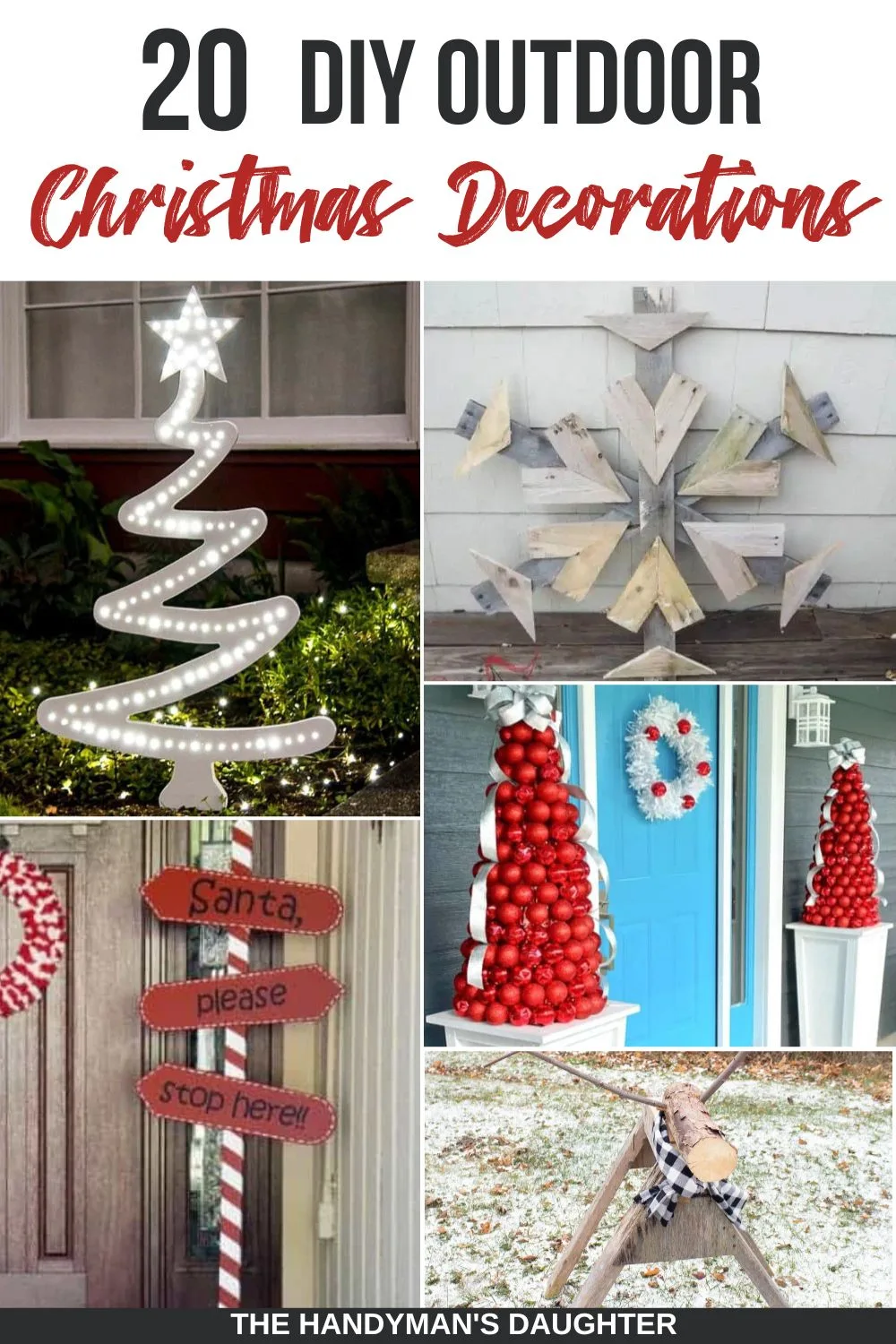 'Tis the season to deck the halls—and the yards, the trees, and even the mailbox! When the Christmas season is in full swing, there's no reason to stop the holiday cheer at your front door.
Whether you're a crafty DIYer or a novice looking to try something new, this list is chock-full of ideas to inspire your festive home makeover!
Which of these DIY outdoor Christmas decorations is your favorite? Let me know in the comments below!
Check out these other DIY Christmas decoration ideas!