Tired of searching for the right sandpaper grit for your project? Keep them all organized with one of these smart sandpaper storage ideas!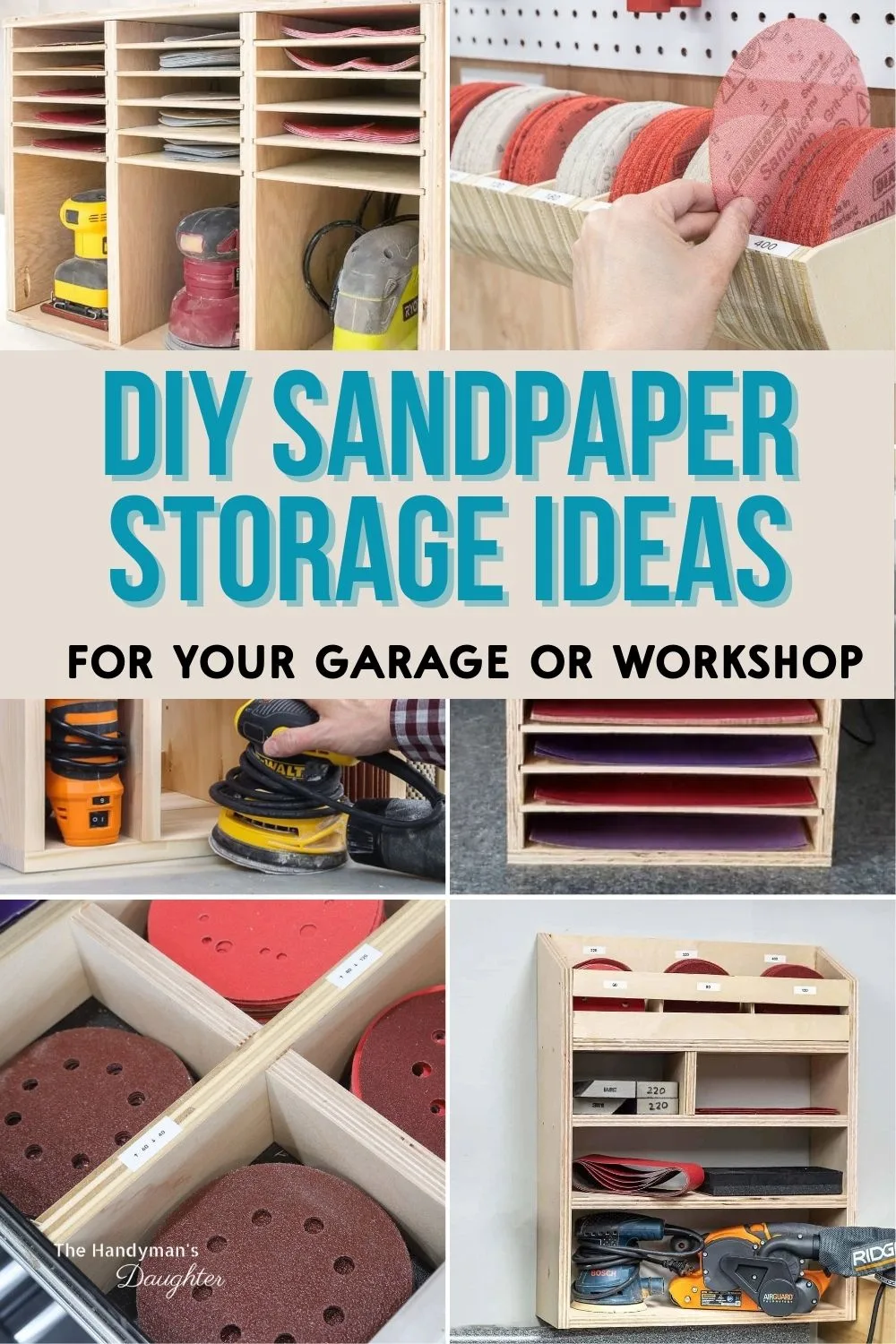 What are the worst clutter magnets in your workshop? For me, it's scrap wood and sandpaper. Both of these things have a way of multiplying when I'm not looking, and they're everywhere!
I'm always searching for ways to keep them organized so it's easier to find what I'm looking for quickly. I think I've got the scrap wood pile under control, thanks to my rolling lumber cart and wall mounted rack.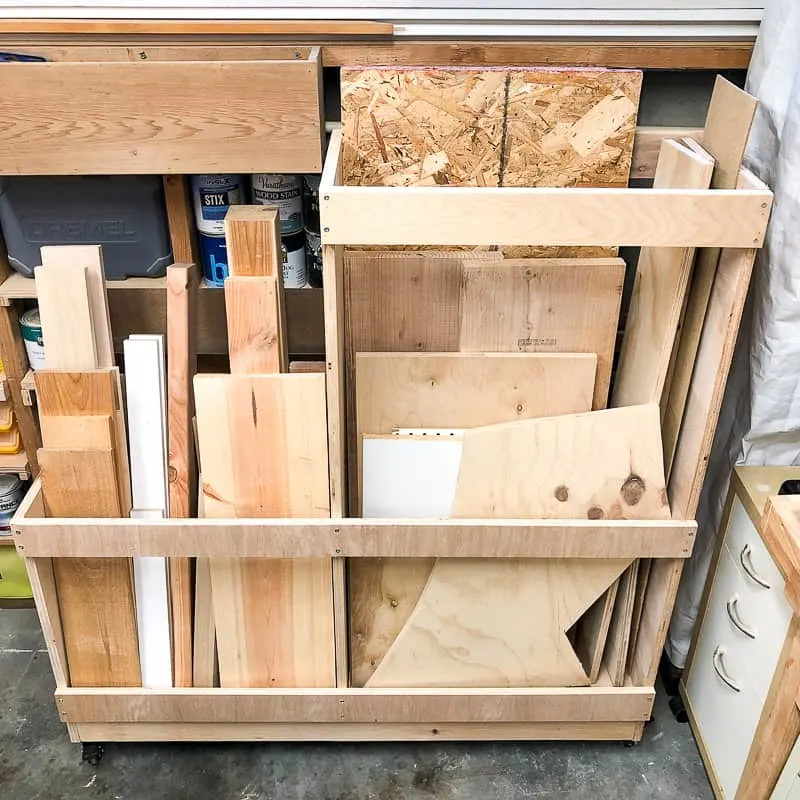 Now it's time to tackle the sandpaper situation! I have multiple sandpaper grits for each of my sanders, and I wanted to keep them organized and all in one spot. This makes it easier to see when I'm running low on one particular type, so I can add it to my Home Depot list.
Here's what I came up with, plus some other sandpaper storage ideas that might work better for your space!
This post contains affiliate links for your convenience. Purchases made through these links may earn me a small commission at no additional cost to you. Please visit my disclosures page for more information.
Which of these sandpaper storage ideas is your favorite? Let me know in the comments below!