Check out these 20 creative DIY plant labels to add flair to your garden. These unique and personalized markers keep track of what's growing!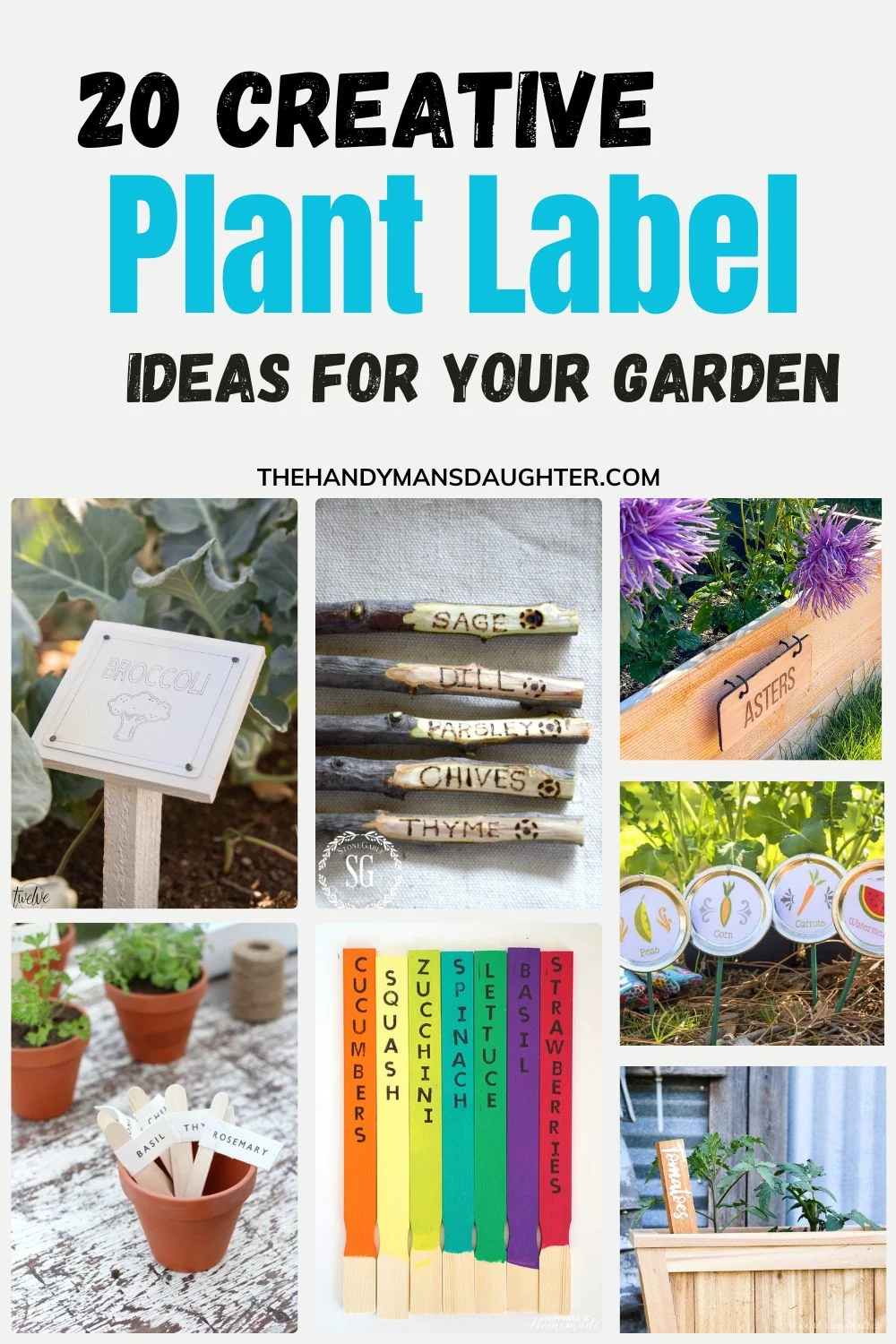 Gardeners know that keeping track of what's growing where can be a challenge. Just scrawling the plant variety on a plastic tag and sticking it in the ground is a gamble! Mine always get buried under mulch or the marker fades until it's completely illegible.
In this article, I'm sharing 20 DIY plant label ideas that not only serve a practical purpose but also add a personal and creative touch to your garden.
Whether you're growing herbs, flowers, or vegetables, these inventive solutions are bound to make your garden stand out and keep everything neatly labeled.
This post contains affiliate links for your convenience. Purchases made through these links may earn me a small commission at no additional cost to you. Please visit my disclosures page for more information.
Which of these DIY plant labels is your favorite? Let me know in the comments below!