Looking for arbor or trellis ideas for your garden? Here are 21 amazing DIY options to give your climbing vines the support they need to grow and thrive.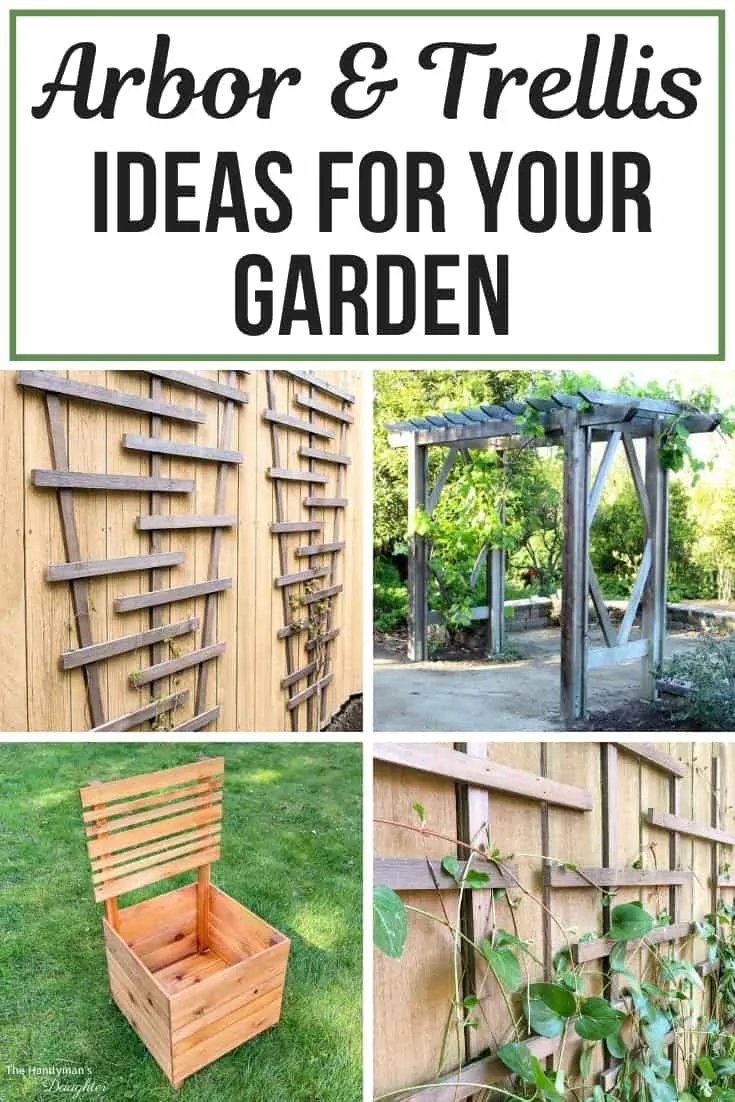 A wall of gorgeous flowering vines is the perfect backdrop for a beautiful garden. But you need to give those vines a structure to climb so they can spread and bloom. These DIY arbor and trellis ideas will inspire you to add visual interest to your garden while also creating a magical living wall!
This post contains affiliate links for your convenience. Purchases made through these links may earn me a small commission at no additional cost to you. Please visit my disclosures page for more information.
---
I hope I've inspired you to add some vertical elements to your own garden! Which of these arbor or trellis ideas was your favorite? I'd love to hear from you in the comments!
Check out these other garden project ideas!