Get motivated and productive with these 20 DIY desk decor ideas! From calendars to pencil holders, there's something to inspire you to get to work!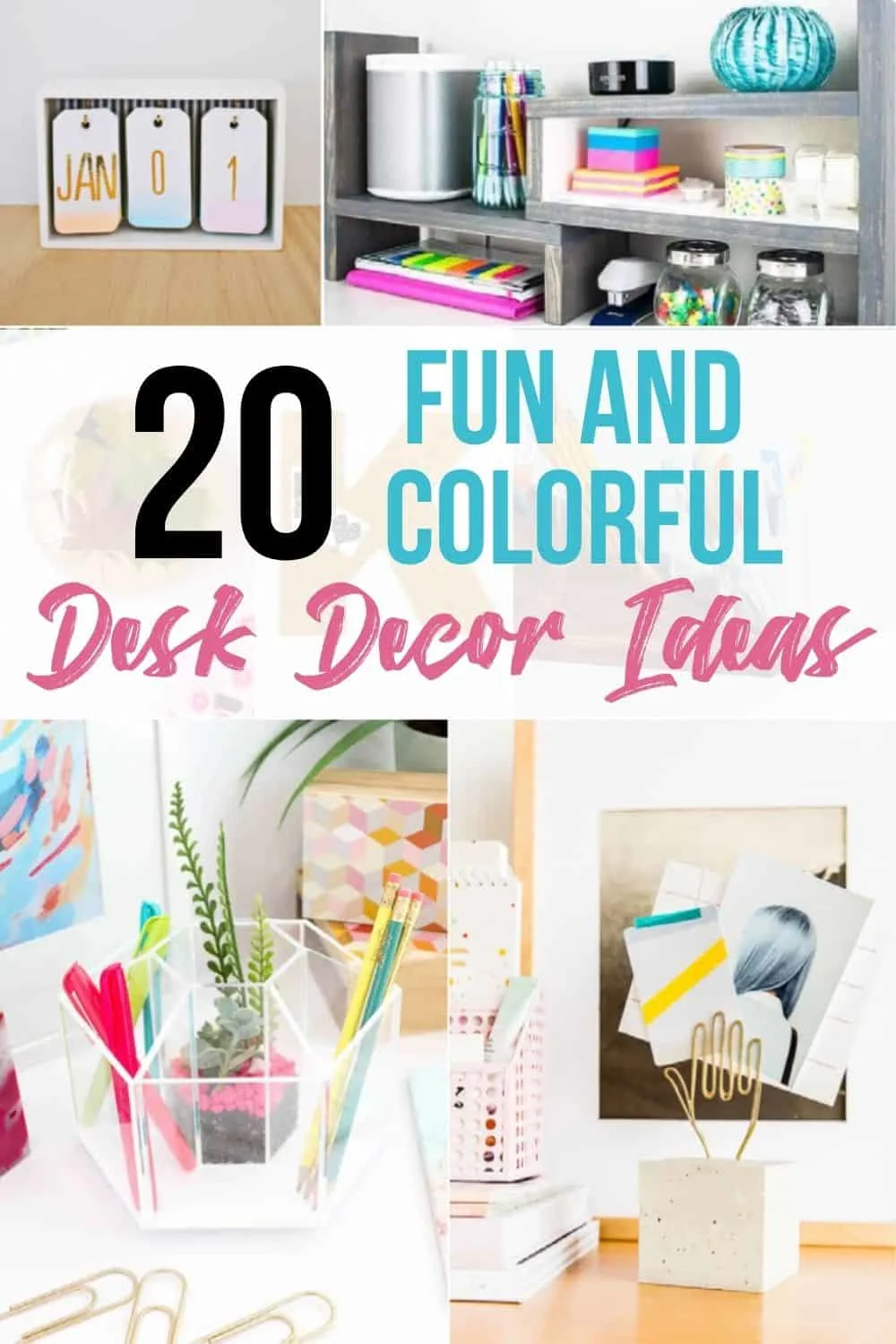 Ready to freshen up your workspace without breaking the bank? With a sprinkle of imagination and a touch of DIY spirit, you can transform your desk into a stylish, functional, and vibrant personal space.
Whether you're working from a home office, sitting in a corporate cubicle, or spending long hours studying at your dorm desk, we've got you covered with a curated list of 20 DIY desk decor ideas.
Let's transform your desk into a place you'll always look forward to working at. Get ready to bring in some stylish organization, pops of color, and personal flair—all with your own hands and a hearty dose of creativity. Are you ready? Let's get crafting!
This post contains affiliate links for your convenience. Purchases made through these links may earn me a small commission at no additional cost to you. Please visit my disclosures page for more information.
---
Which one of these DIY desk decor ideas was your favorite? I'd love to hear from you down in the comments below!