After the fun of building is over, show off your creation with one of these Lego display ideas! Here are 15 different options to buy or DIY!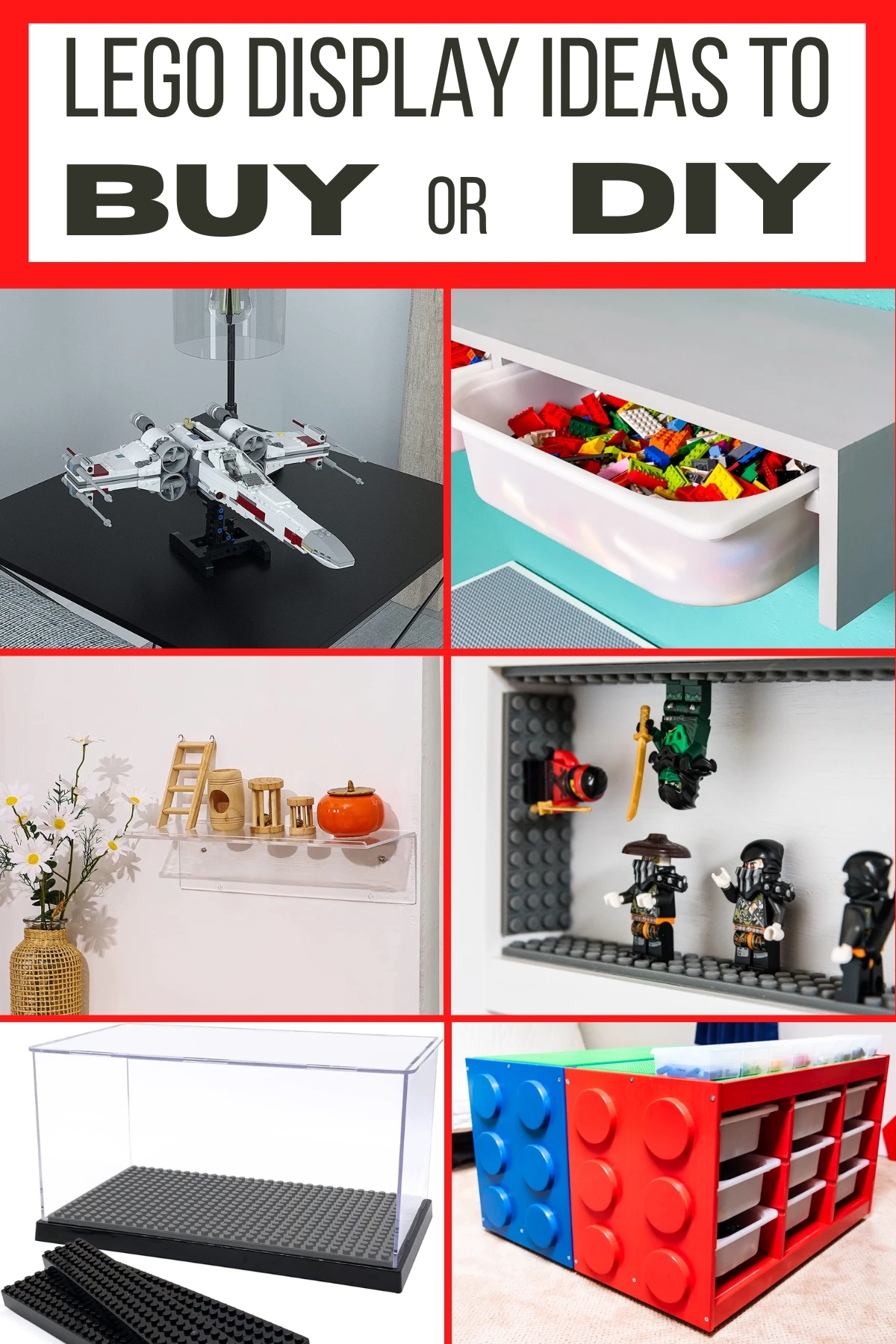 My son has built dozens of Lego creations over the years, and most of them end up in a bin or box when he's finished playing with them. But there are some builds that he's really proud of, and I'm always searching for ways to display them in his room.
Some of these Lego display ideas double as work surfaces, so you don't have to gingerly move a delicate build to a new location. Others protect the project from dust, so you don't accidentally knock off a crucial piece!
Don't forget about those minifigures! Some characters are rare and others are just fun to arrange in a simple display. There are plenty of options to show off your favorites in this list!
This post contains affiliate links for your convenience. Purchases made through these links may earn me a small commission at no additional cost to you. Please visit my disclosures page for more information.
DIY Lego Display Ideas
Lego Display Ideas to Buy
Not the Do-It-Yourself type? Check out these Lego display ideas that are ready for your latest creations right out of the box!
Acrylic Display Box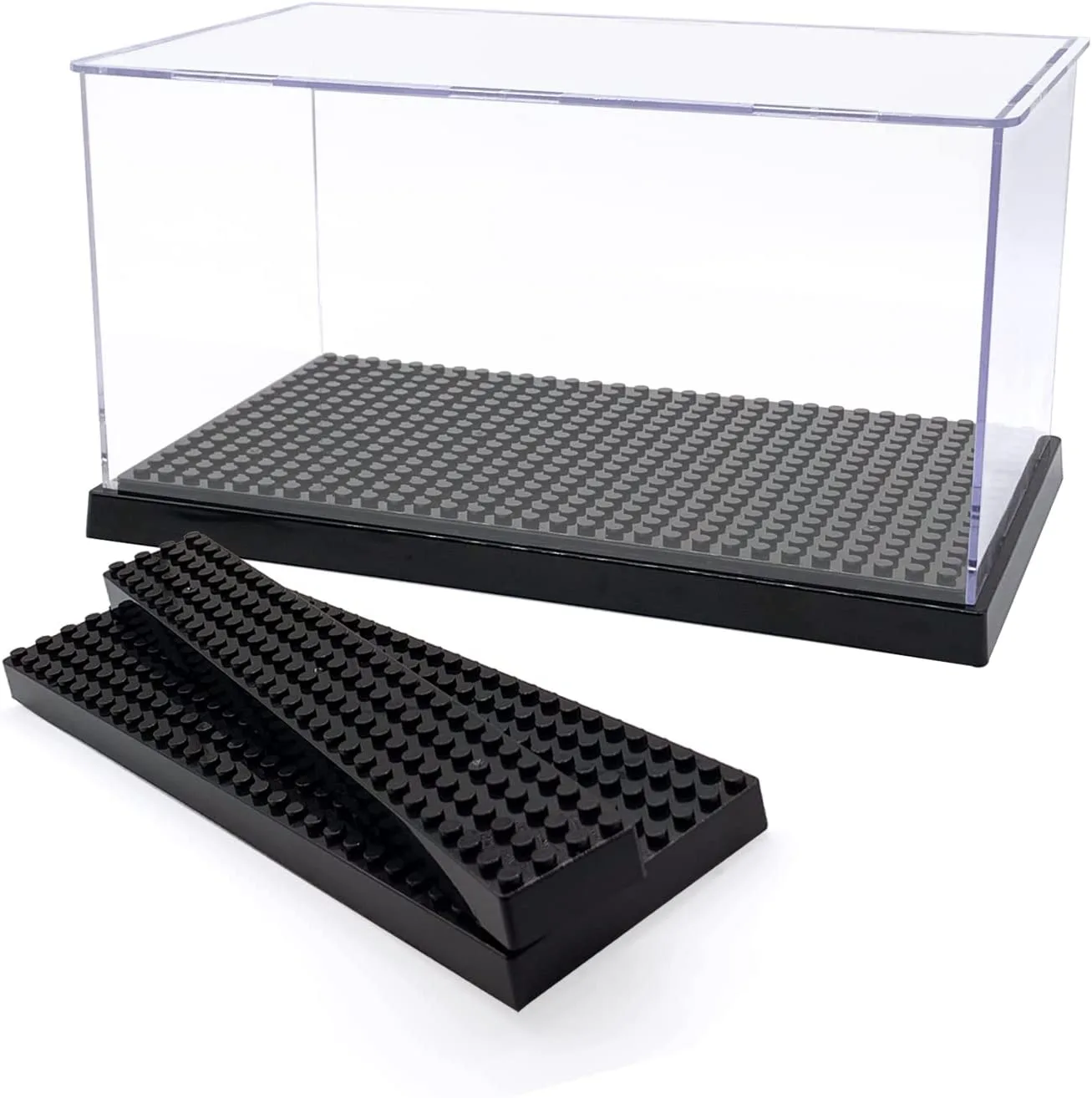 Tired of dusting your Lego builds and breaking off pieces in the process? These acrylic display boxes will protect your model and make it sturdier with a baseplate bottom.
Acrylic Floating Shelves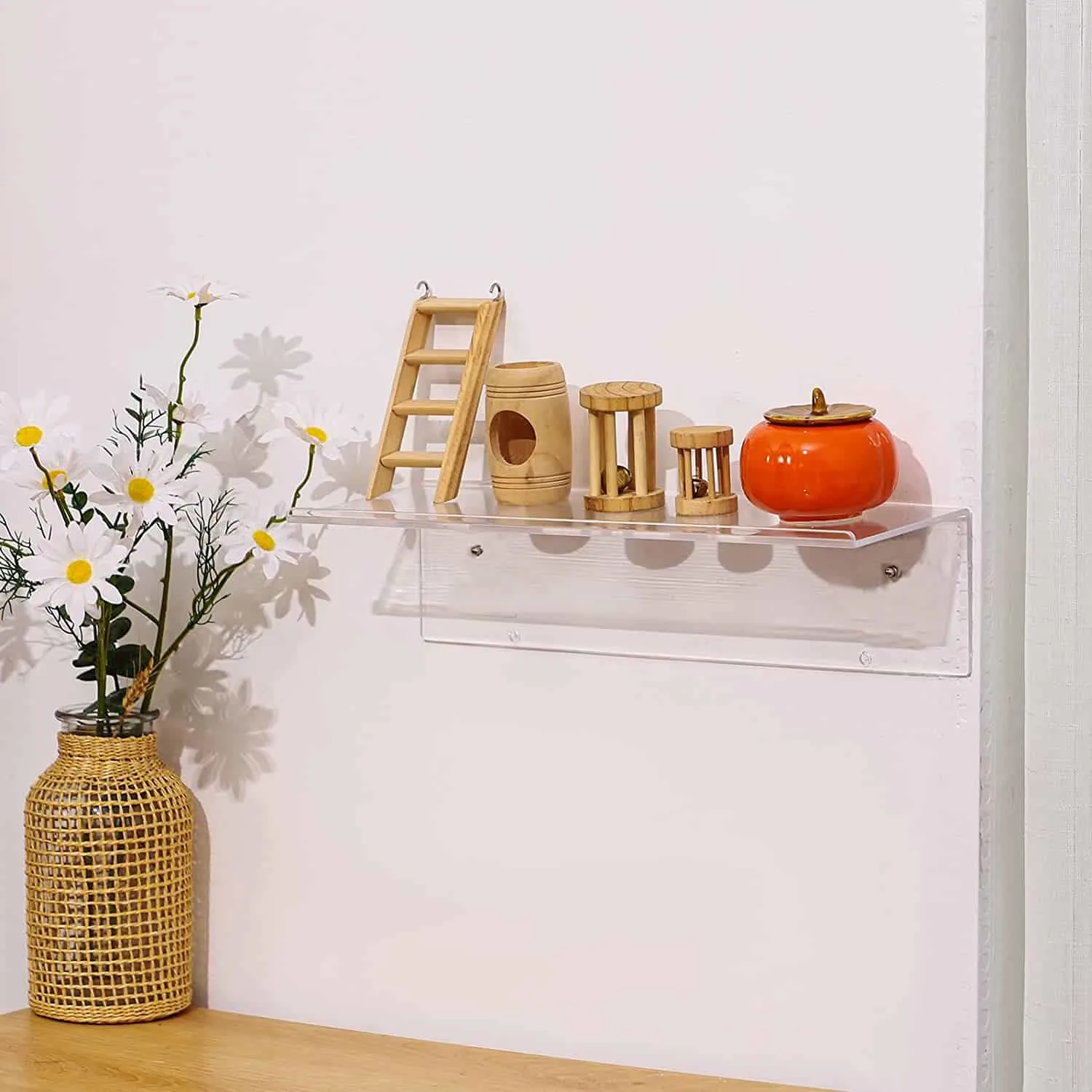 These lightweight acrylic floating shelves can be mounted anywhere on the wall for a quick and easy Lego display. Add your own baseplates with double sided carpet tape for a more secure hold on your creations.
Minifigure Shadow Box Display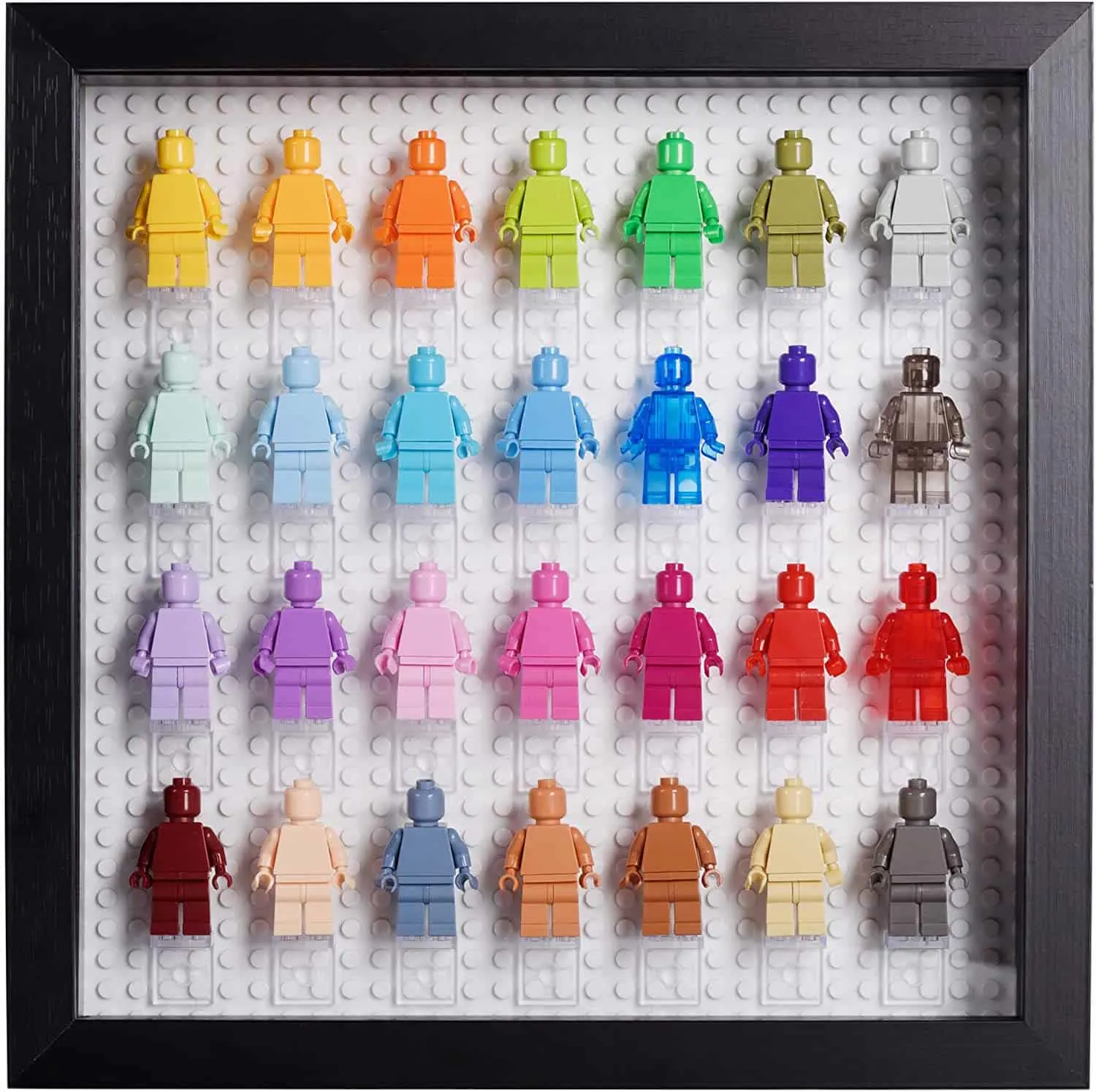 Put your favorite minifigures on display with this classy shadowbox frame! This would be perfect for showing off your complete blind bag series characters in one spot.
Lego Baseplate Tower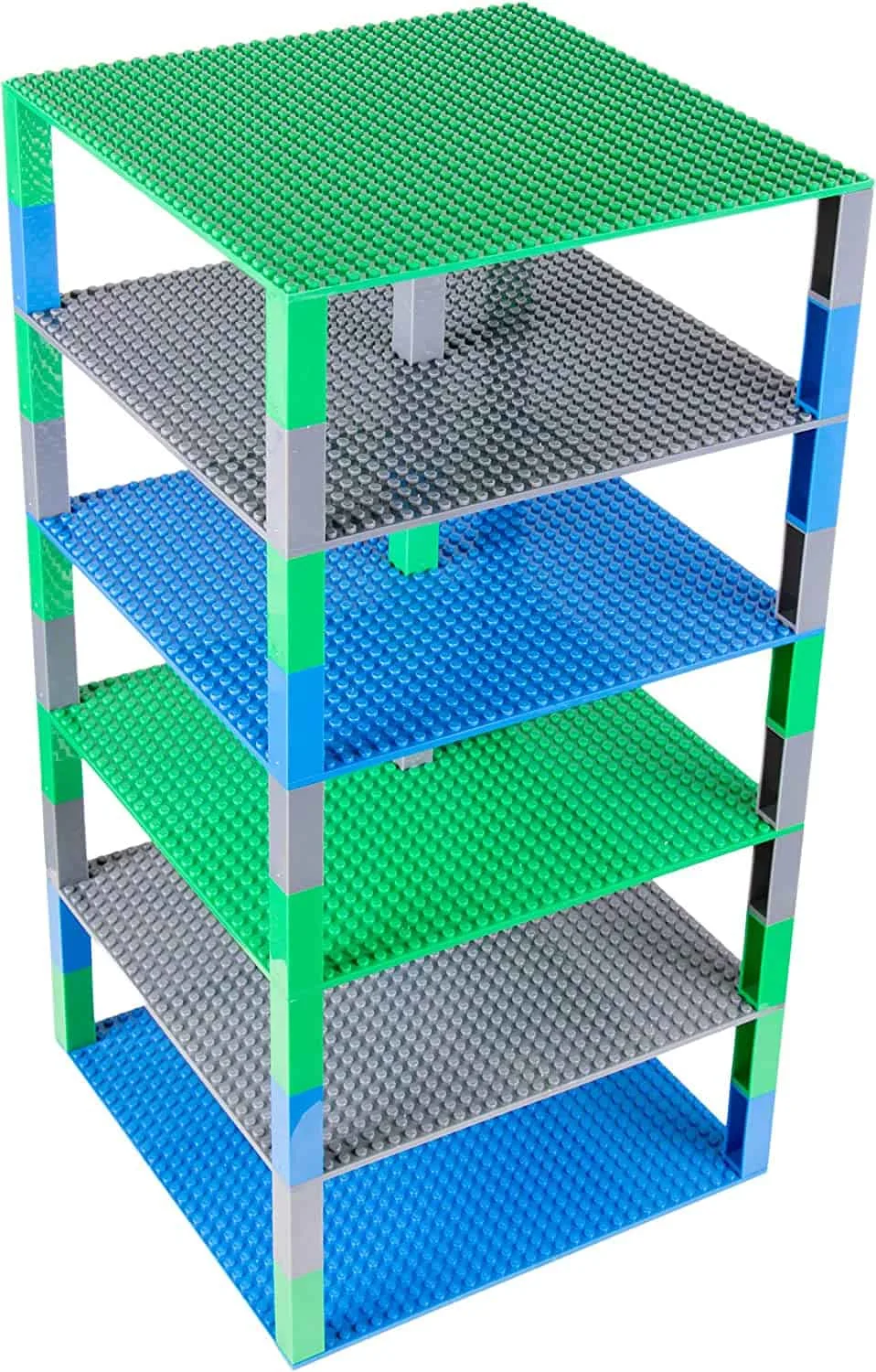 Display six different Lego sets in a small space with this baseplate tower! This system makes it easy to build and store all your favorites without taking up a bunch of shelf space.
Flying Lego Build Stand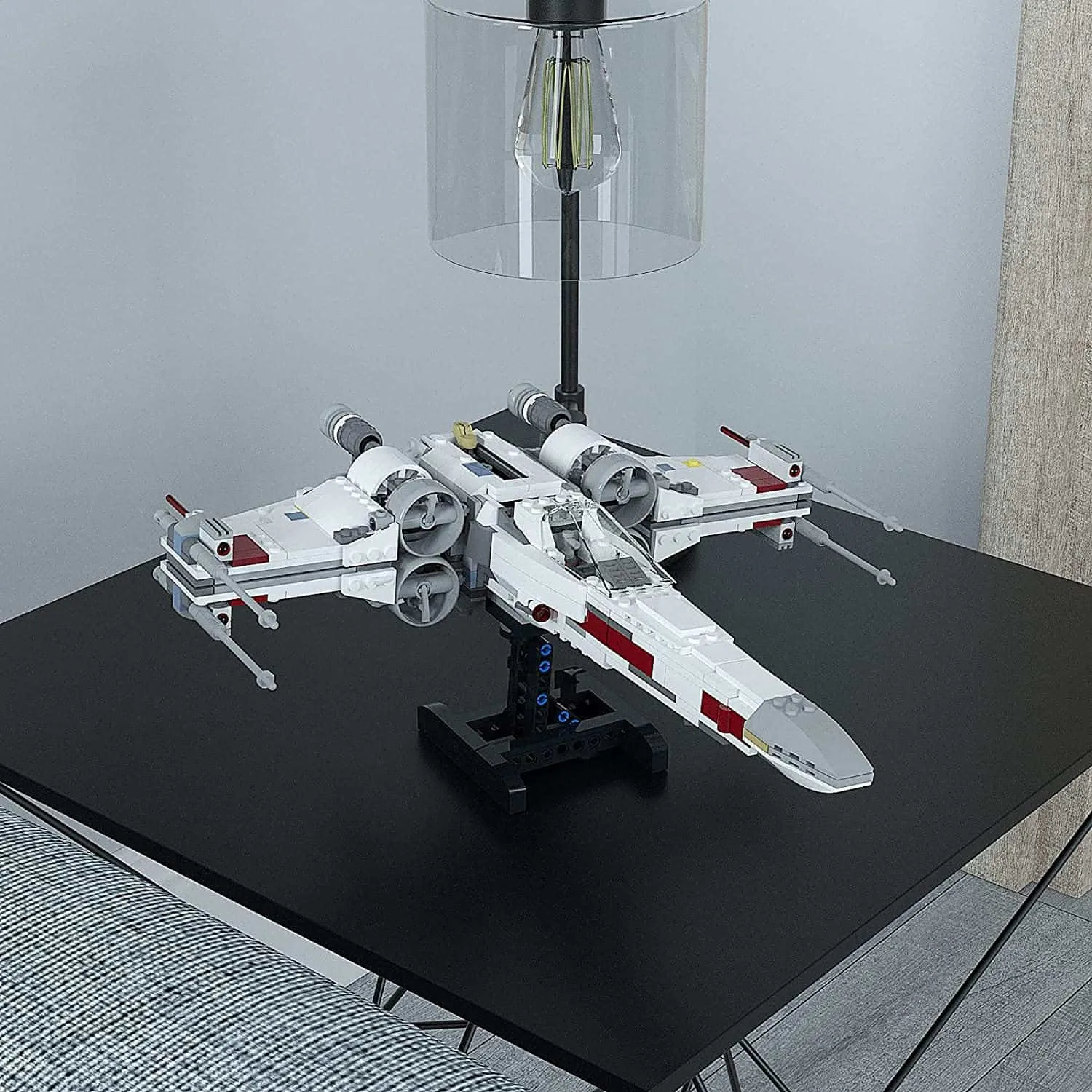 Lego Star Wars ships just don't look the same when they're laying flat on a table. Give them the illusion of flight with this stand! It fits several different starfighter models, so you can recreate your favorite battle scenes!
---
Do you have a creative Lego display idea of your own? I'd love to hear about it in the comments below!
Check out these other Lego storage ideas!