It's almost time to put away the ornaments and lights! Get them organized with these smart Christmas decoration storage solutions to make them easier to find next year!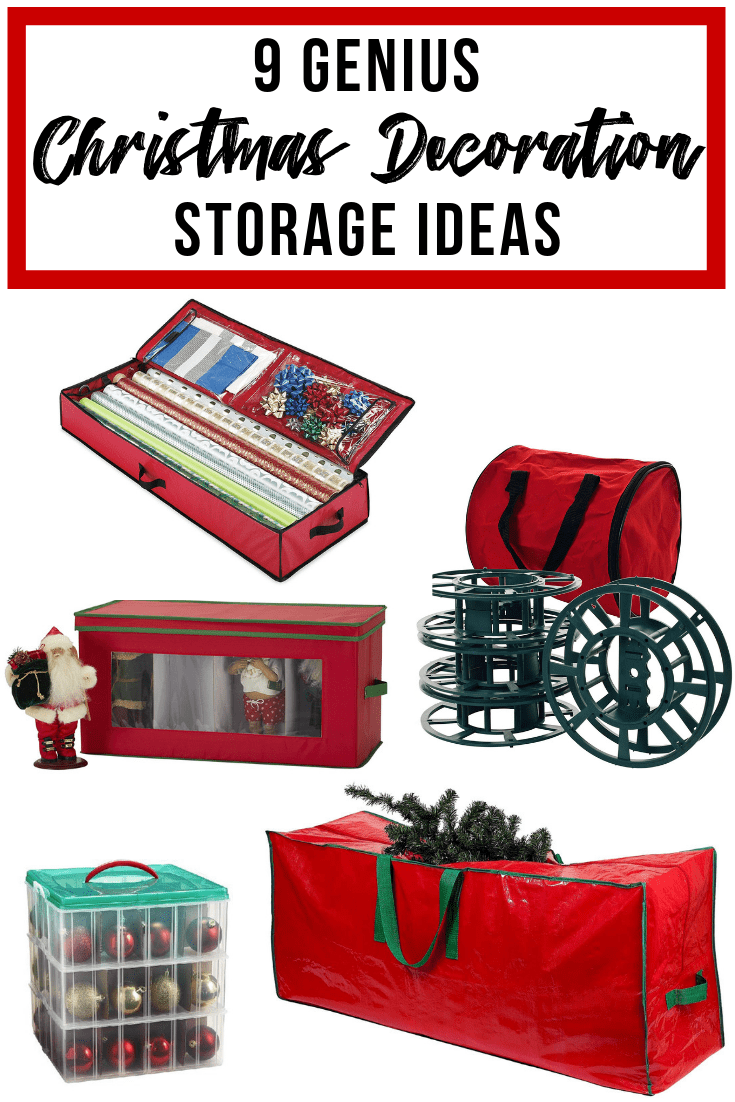 As the holiday season winds down, you're going to want to make sure your precious Christmas decorations stay safe and secure until next year. These handy storage solutions will protect them and keep them organized to make it easier to put them up next year!
This post contains affiliate links for your convenience. Purchases made through these links may earn me a small commission at no additional cost to you. Please visit my disclosures page for more information.
All the Christmas decoration storage solutions I chose are red and green, making them super easy to spot even in a crowded attic or closet. There's nothing worse than pulling out all the Halloween and birthday decorations when you're looking for Christmas stuff instead!
While the house is still decorated, try building one of these simple storage shelves first! It'll make putting away all these different boxes and bins a snap, and they'll be easy to access next year.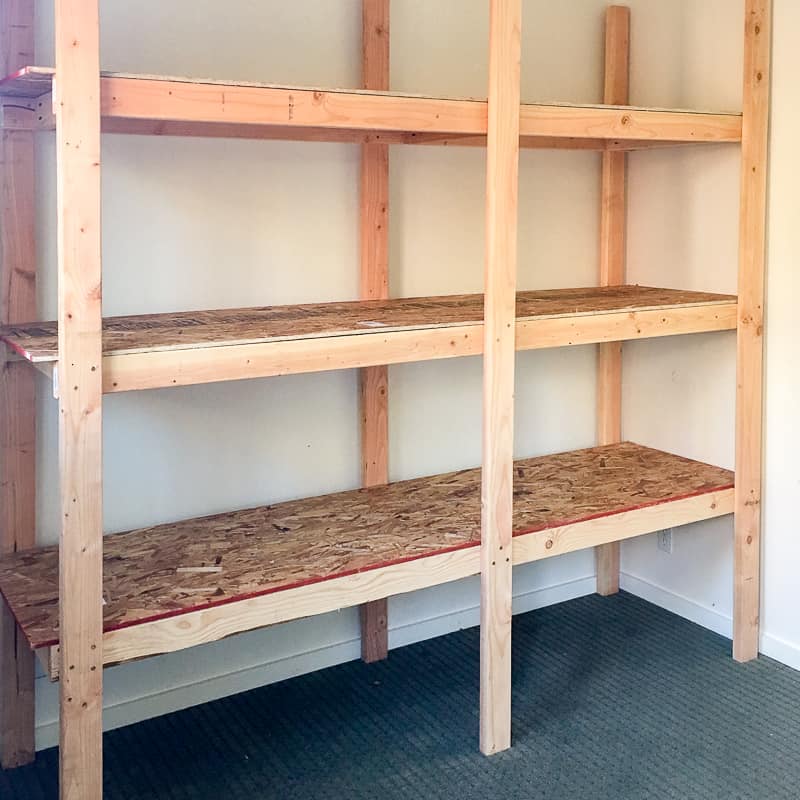 Ornament Storage
Your ornaments are probably the most fragile pieces of Christmas decor you own, so protecting them is a top priority each year. Even more durable ones like my DIY driftwood Christmas tree ornaments or these wooden ornaments can get tangled up and cause headaches next year.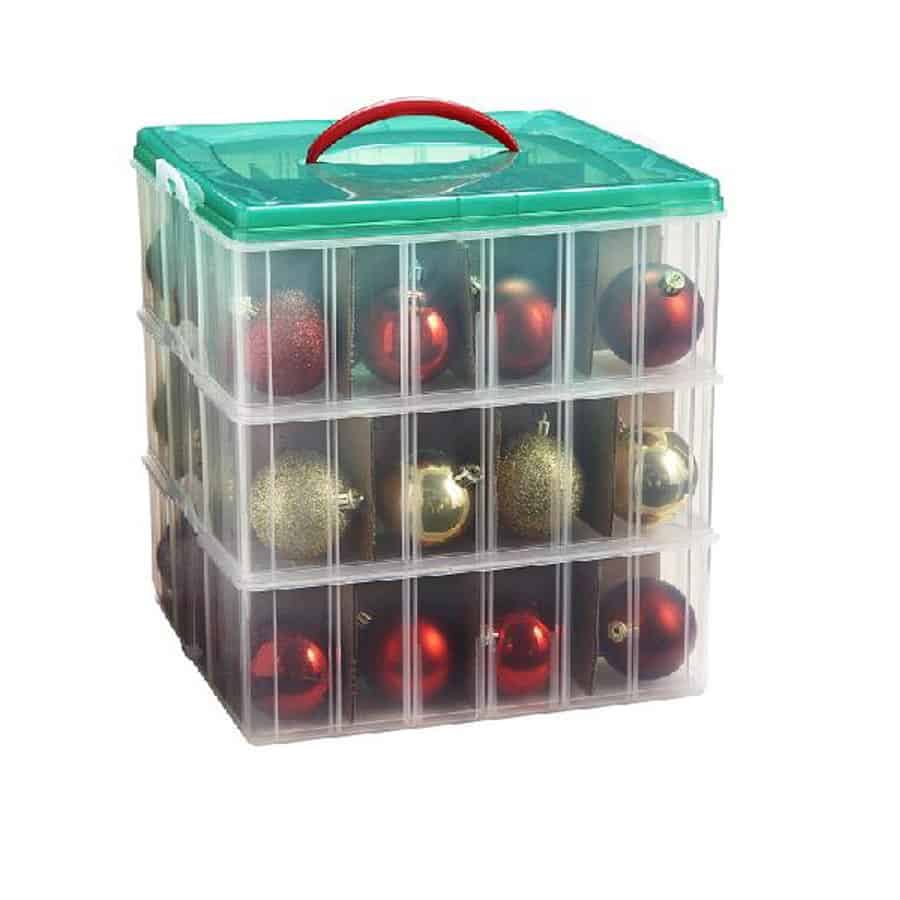 This handy ornament storage box keeps your ornaments from bumping into each other inside with a set of snap-lock trays and cardboard separators. The sturdy plastic construction will ensure nothing inside will break if the box falls off a shelf.
You can also make your own storage box with dividers! Decorate the box with a fun Christmas theme, and customize the dividers to fit each ornament perfectly!
Christmas tree storage bags
Have you ever tried to wrangle a fake Christmas tree back into its original box? Avoid the hassle with a Christmas tree storage bag instead!
This heavy-duty bag made of tarp material is strong enough to hold up to a 9 foot artificial tree, garland, and lights. Sturdy handles on the top and a strap on the side lets you grab it from the attic or shelf easily!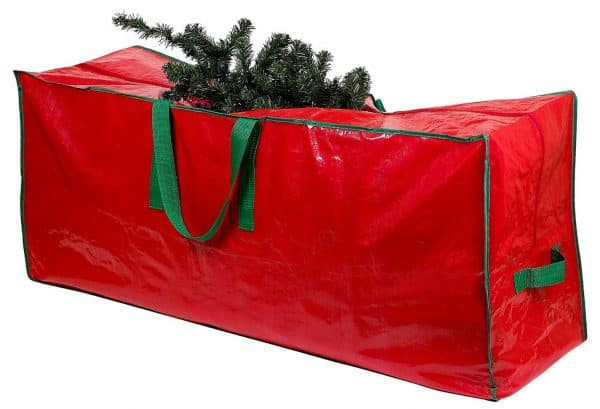 If you'd rather not disassemble your tree to store it away, get one of these handy upright tree storage bags. The bag gently compresses the branches of the tree to make it take up less space while eliminating the need to complete disassemble the tree. It even has handles at the top so you can hang it vertically from the attic rafters!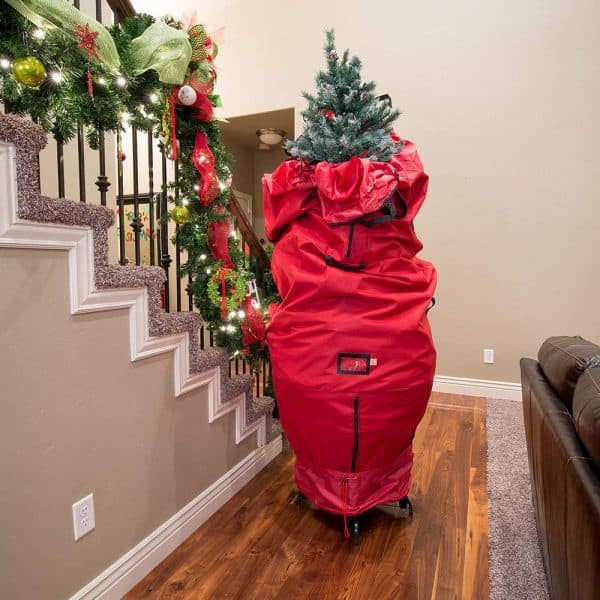 Christmas light storage
There is nothing more frustrating than dealing with a tangled mess of Christmas lights each year! Make sure your lights never get tangled again with these handy Christmas light reels. Simply wrap the strand around the reel, then stack the reels inside the handy zippered bag to conveniently store all your Christmas lights in one place.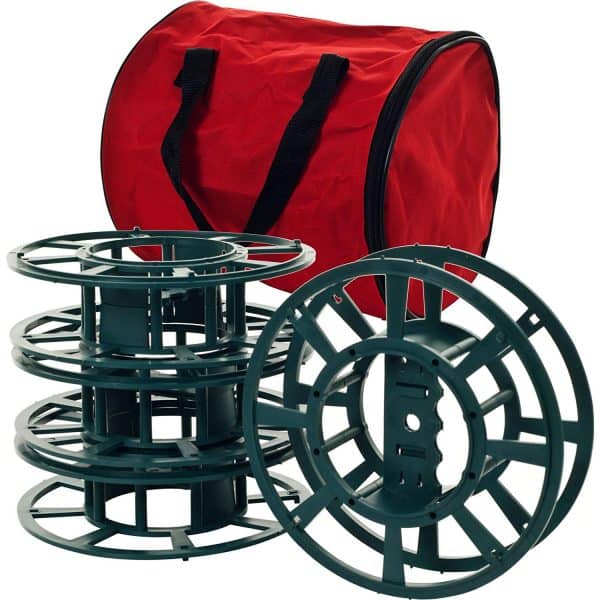 These reels also work well for additional holiday extension cords, so I'd suggest grabbing a couple sets to store away all your lights and cords in one place. You could also use one for long strands of decorations like these DIY wood bead garlands!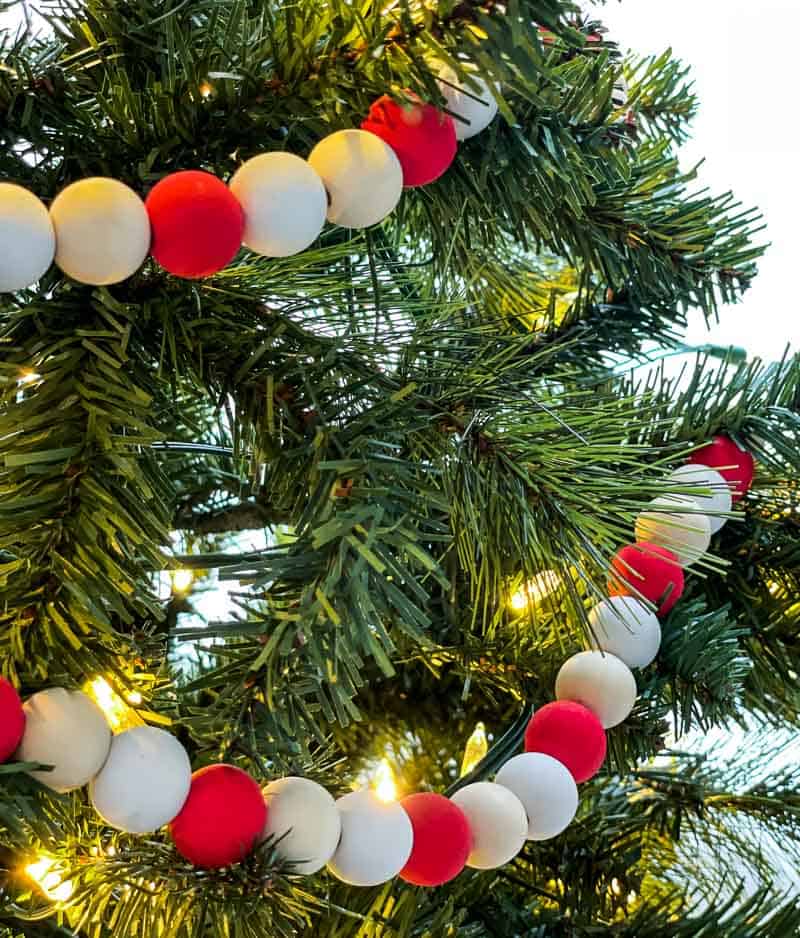 Christmas decor storage chest
Store your larger decorative Christmas items in this storage chest. With a handy window in front, you'll be able to tell exactly what's inside without having to open the box. And when it's not in use, this large bin folds flat for easy storage during the Christmas season.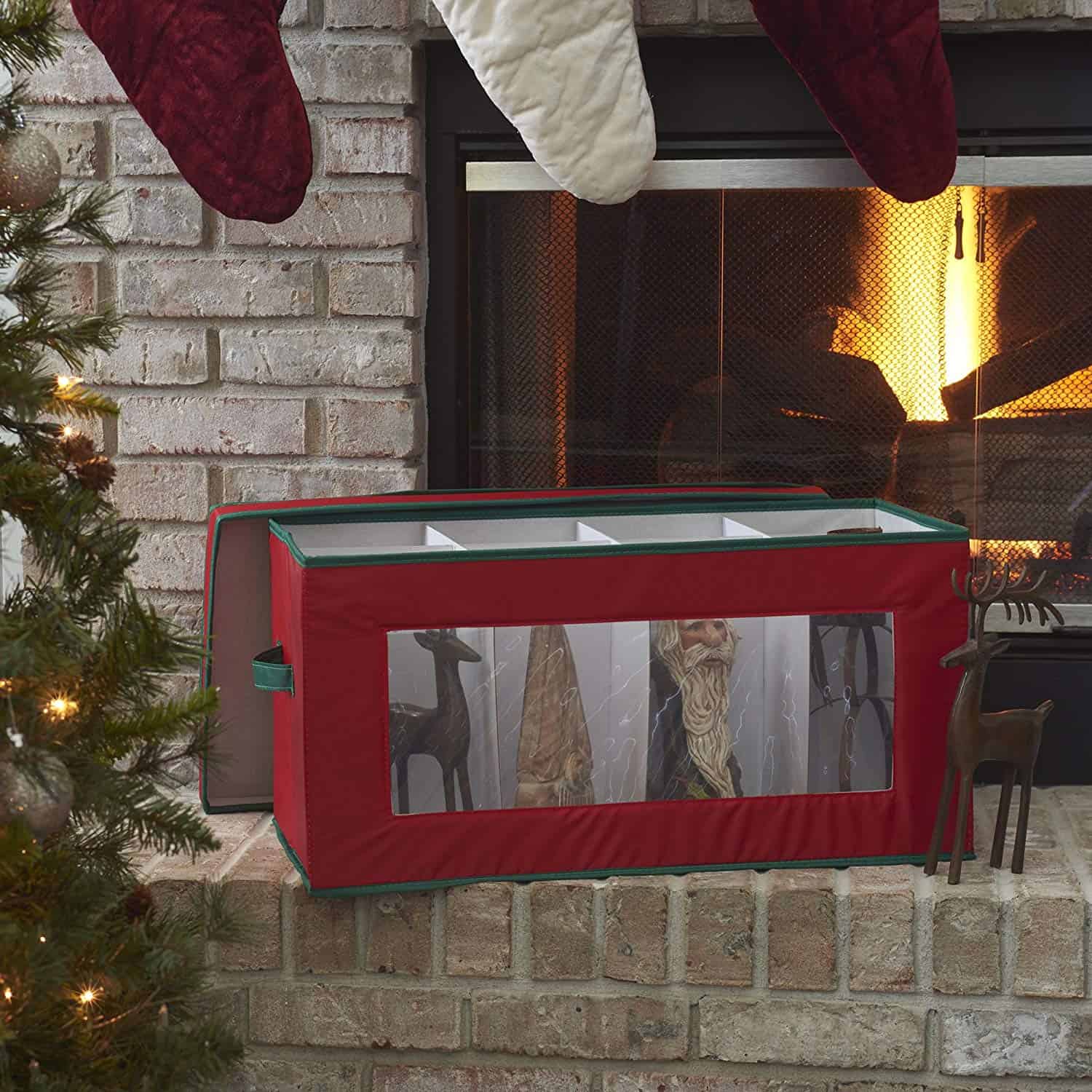 The dividers also allow you to keep multiple items, like stocking holders, in one spot without having to dig through a huge bin. Our DIY stocking hooks fit perfectly stacked up in their own slot!
Wreath storage bag
All our storage bins are rectangular, which means the wreath usually gets left on the shelf to collect dust all year. This wreath storage bag makes it easy to store away your Christmas wreaths in a zippered pouch that will protect your winter décor from dust and moisture.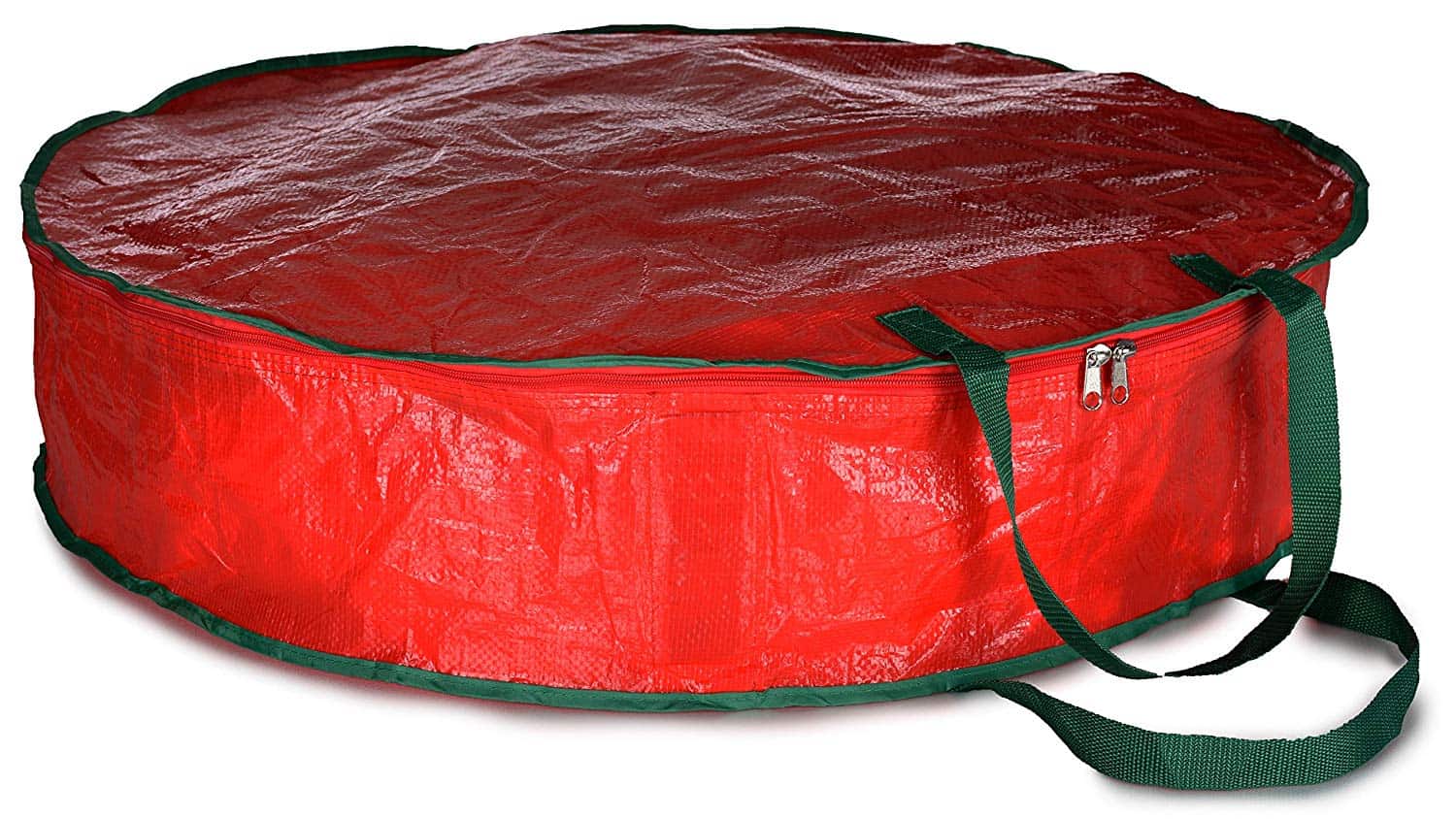 Christmas china storage box
Keep your precious Christmas china safe throughout the off-season in a set of china storage boxes. Each of these boxes is specially designed to safely store different sizes and shapes, from dinner plates to coffee mugs.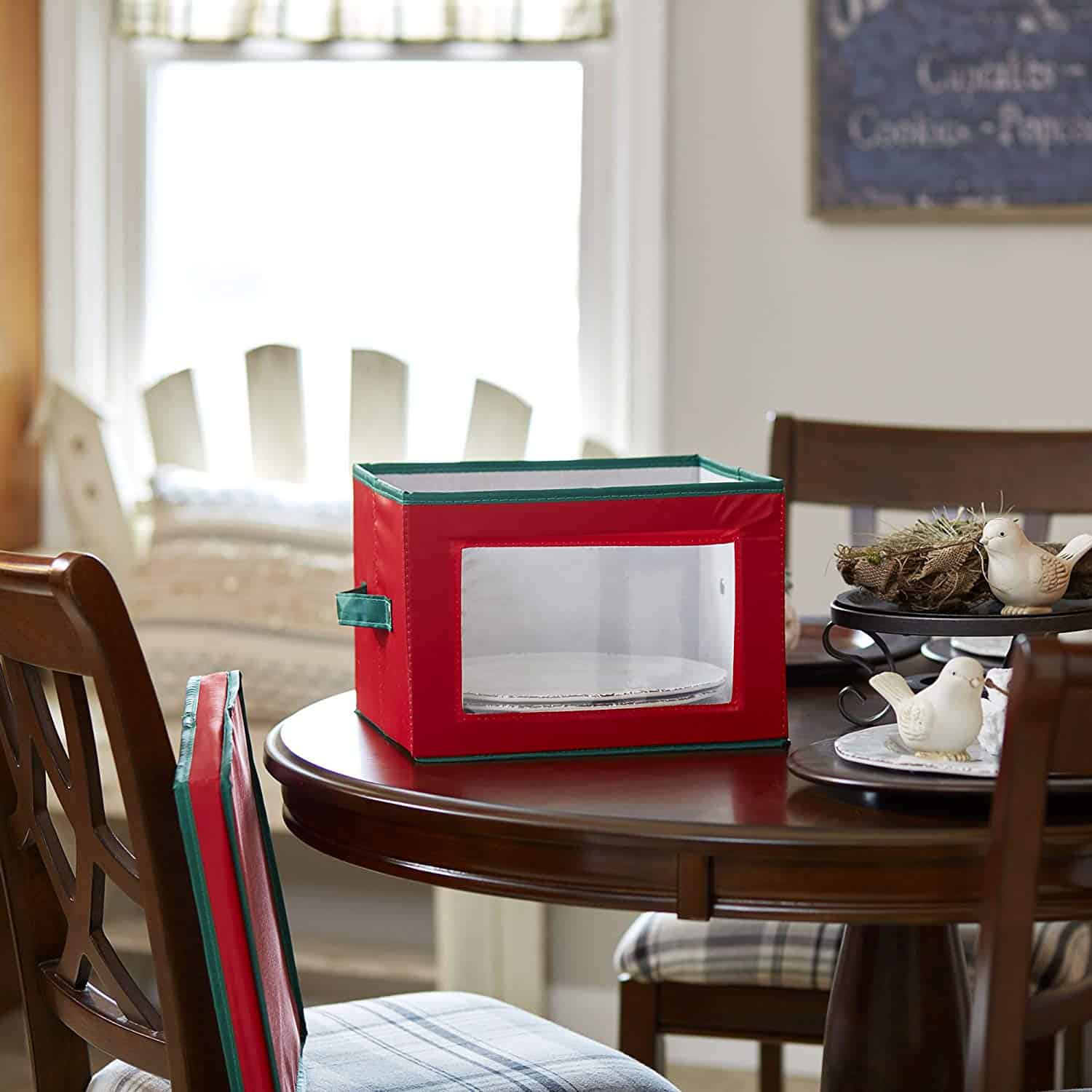 Wrapping paper organizer
Rolls of wrapping paper fall out of the closet every time I open the door! I'm definitely picking up one of these wrapping paper organizers this year.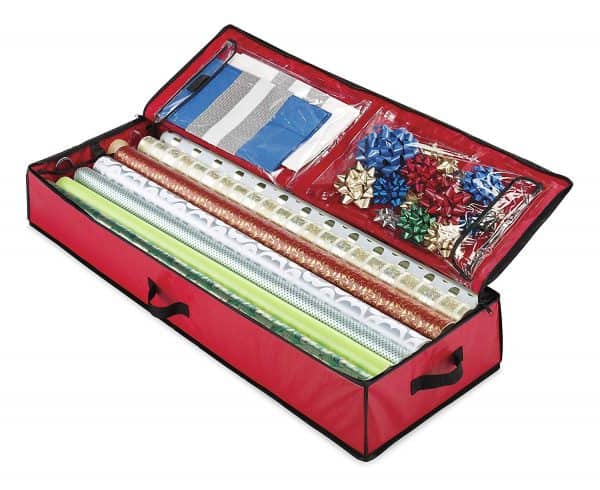 Wrapping paper, bows, bags and tissue paper now can all live in one spot under the bed until it's time to start wrapping!
---
Want to get a jump start on holiday decorating for next year? Save these ideas for later!
Check out these other Christmas decoration ideas!
---
If you would like to keep up to date with my latest posts about DIY projects, woodworking and more, you can follow me on Facebook, Pinterest, or Instagram. You can also sign up for my email list below and get the latest post delivered to your inbox, plus exclusive access to my woodworking plans library!
Want more DIY projects?
Subscribe to get project ideas, home improvement tips, woodworking plans and more delivered straight to your inbox!