How is 2021 over already? Here's a look back at the most popular DIY tutorials that were published this year at The Handyman's Daughter!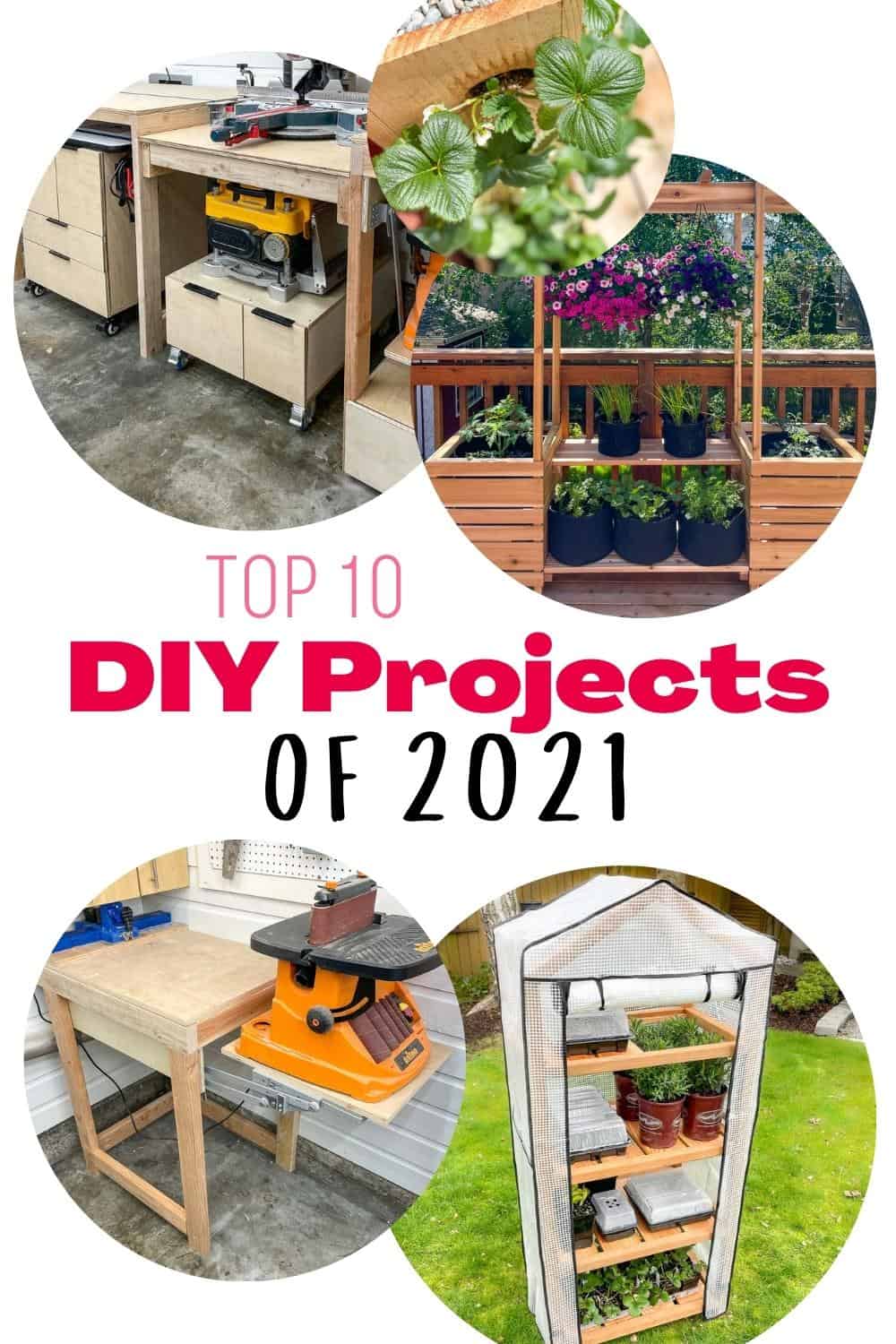 It's that time of year again! I always enjoy looking back at all the tutorials I published for the year, and seeing which ones are the most popular. It helps me learn what I should make more of in the coming year!
There were two obvious trends in 2021...gardening projects and workshop builds. It makes sense! Lots of people took up new hobbies like woodworking and gardening during the pandemic, and they wanted to take it to the next level this year.
Don't worry, I'm already planning more of these projects in the coming year! I want to build an MFT cart with lots of storage space for the workshop, and I'll be creating a waterfall and pond in our backyard too. It's going to be a busy 2022!
Top 10 DIY Tutorials of 2021
Which of these projects is your favorite? Let me know in the comments below!
Check out these other popular DIY projects!