How is 2022 over already? Here's a look back at the most popular DIY tutorials that were published this year at The Handyman's Daughter!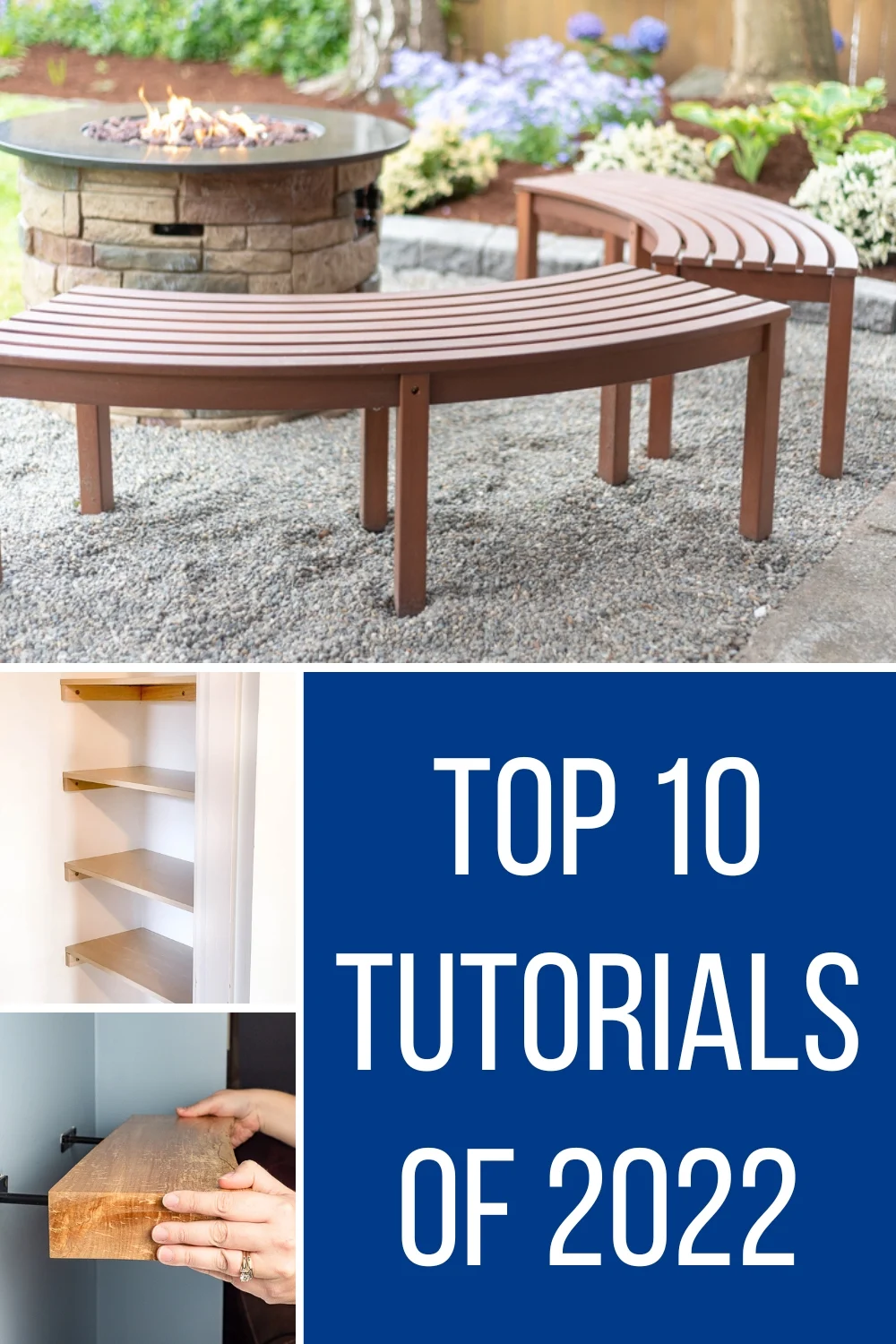 It's that time of year again! I always enjoy looking back at all the tutorials I published for the year, and seeing which ones are the most popular. It helps me learn what I should make more of in the coming year!
There was one obvious trend in 2022...storage and organization. What started out as a simple closet makeover turned into one of my best performing tutorials of the year! I'll be transforming our master bedroom closet in January, so check back for even more storage projects soon!
This was also the year of the kitchen remodel...which is almost complete! I didn't want to rip out the last two cabinets right before the holidays, but the new ones are built and ready for installation. After a few finishing touches, like new backplash tile, our kitchen will be done!
So what's coming for 2023? Well, this fall I started a new gardening website called Grow Happier Plants, so there will be lots of outdoor projects to build in the spring! Cold frames, raised beds and maybe even a full size greenhouse are in the works. I can't wait to get started!
Ready to see what were the top 10 DIY tutorials of 2022 on The Handyman's Daughter? Check out the list below!
Which of these projects is your favorite? Let me know in the comments below!