The page view numbers have been tallied! Check out the top 10 posts of 2017 at The Handyman's Daughter, and let me know your favorite! From woodworking to home improvement to gardening, there's sure to be an inspiring post for you in the list!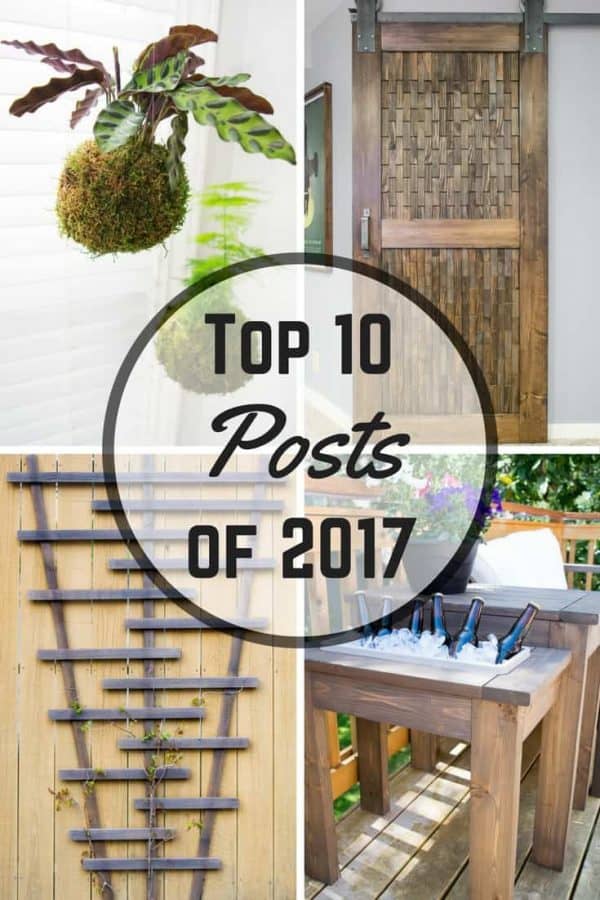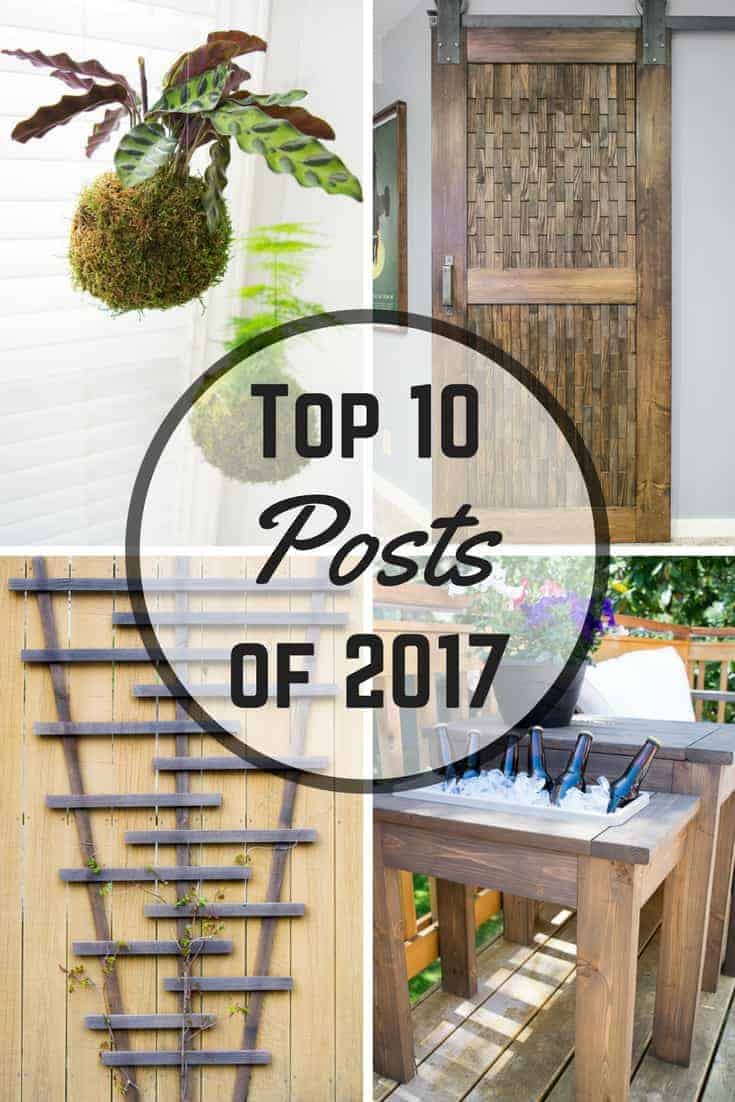 How has another year passed already?? The holidays are over, the guests have left, and I finally have a moment to reflect on the ups and downs of 2017. I got a lot accomplished! I've crunched the numbers and came up with a list of the top 10 posts of this year.
Edited to add – Check out the top 10 posts of 2018 as well!

It's always fascinating to see trends over a longer period of time, to find out what works and what doesn't. From this list, it's obvious that my home improvement and woodworking categories are the most popular!
My goal with The Handyman's Daughter is to give you, the reader, more of what you want. These two topics will be my main focus of 2018! Craft projects never get much interest here, so I'll be cutting them out in the future. If there's a topic you'd like to see covered on my blog, please let me know in the comments!
These posts were all published in the past year. If you want to see my top 10 posts of all time, check out my list from last year!
So, without further ado, the top 10 posts of 2017 on The Handyman's Daughter! I've compiled a video below, as well as photos with links to each project.

---
---
---
---
---
---
---
---
---
---
---
There you have it! The top 10 posts on The Handyman's Daughter from 2017! Did any of these posts surprise you? Inspire you? I'd love to hear which project you're excited to try out in 2018!