Every year, I put together a list of the top 10 projects and tutorials for the year at The Handyman's Daughter. Here's the list for 2019!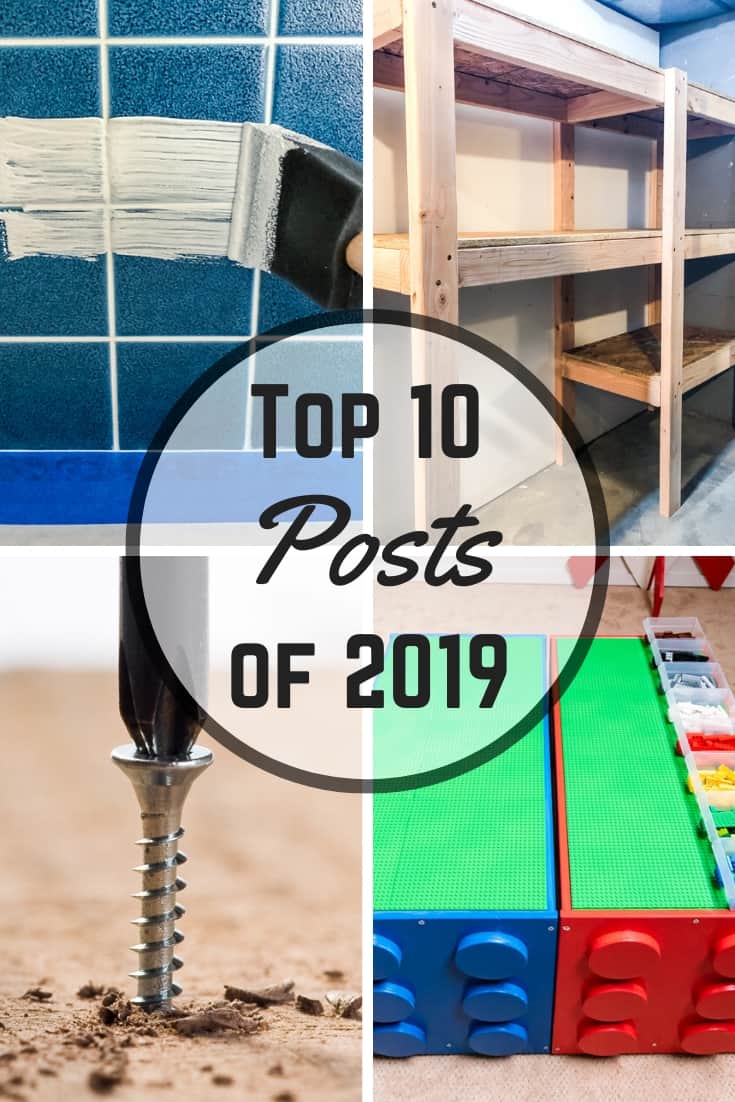 Where did this year go? It's hard to believe that we're not only at the end of another year, but another DECADE! Next year marks my fifth anniversary of starting this little website of mine, and it's always fun to go back and see what posts were the most popular.
It seems like there's a different theme that emerges every year. I tried to focus on writing tutorials for the beginner, and those turned out to be a hit! I'll be publishing a new post for my beginning woodworking series every month in 2020, so stay tuned if you want to learn more about this fun hobby!
Want to see what was popular in previous years? Check out the lists below!
Without further ado, here are the top 10 posts that were written in 2019 at The Handyman's Daughter!
Keep up to date with my latest posts about DIY projects, woodworking and more on Facebook, Pinterest, or Instagram. You can also sign up for my email list below and get the latest post delivered to your inbox, plus exclusive access to my woodworking plans library!
Want more DIY projects?
Subscribe to get project ideas, home improvement tips, woodworking plans and more delivered straight to your inbox!