Overwhelmed by all the different types of cabinet doors? This article shows you 8 popular cabinet door styles to help you choose!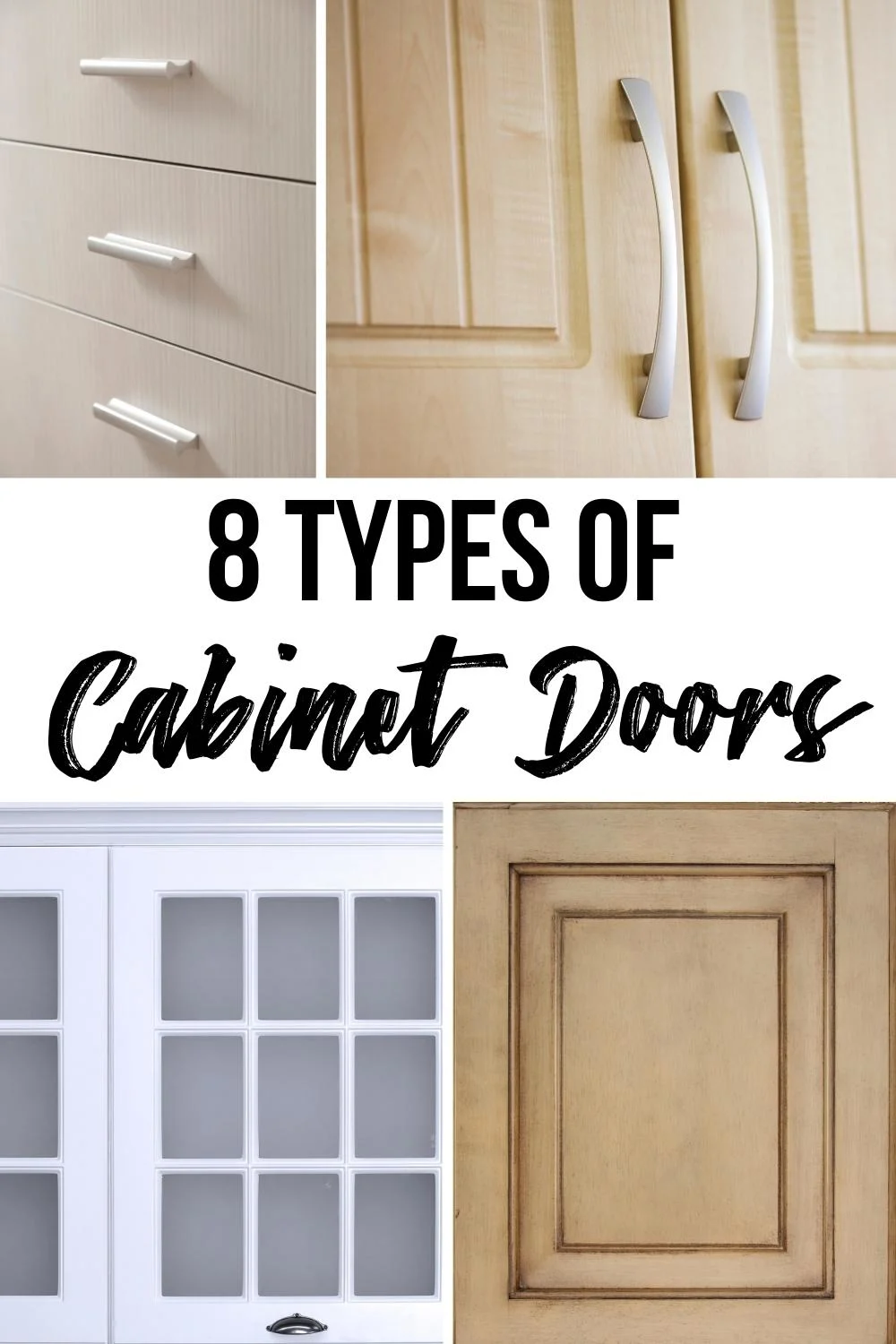 If remodeling a kitchen is like planning a wedding, then choosing a cabinet door style is like buying the ring! It's the most visible part of the room, and you'll be looking at it for years after the project is complete.
The style you choose can change your kitchen's look from classic to contemporary in an instant. You can even update your existing kitchen cabinets with new cabinet doors to give it a refresh without ripping everything out!
But there are so many options to choose from! By the end of this article, you'll have a clear idea about all the different cabinet door types out there so you can pick the best one for your kitchen.
Cabinet Door Types
The type of the cabinet door is different from the style. The type will be determined by the cabinet box construction, as well as how the door operates.
The two basic types of cabinet doors are overlay and inset. Overlay doors can be used for both frameless and face frame cabinets, but inset doors can only be used with a face frame.
Check out my guide to the parts of a cabinet to figure out which type of cabinets you're working with. This guide is also helpful for learning the vocabulary of cabinetry, so you know what your contractor is talking about!
Partial Overlay Cabinet Doors
Partial overlay doors only cover part of the face frame, typically ½" around the opening. There's a larger gap between the doors, the drawers, and the edge of the cabinet, so more of the face frame is visible.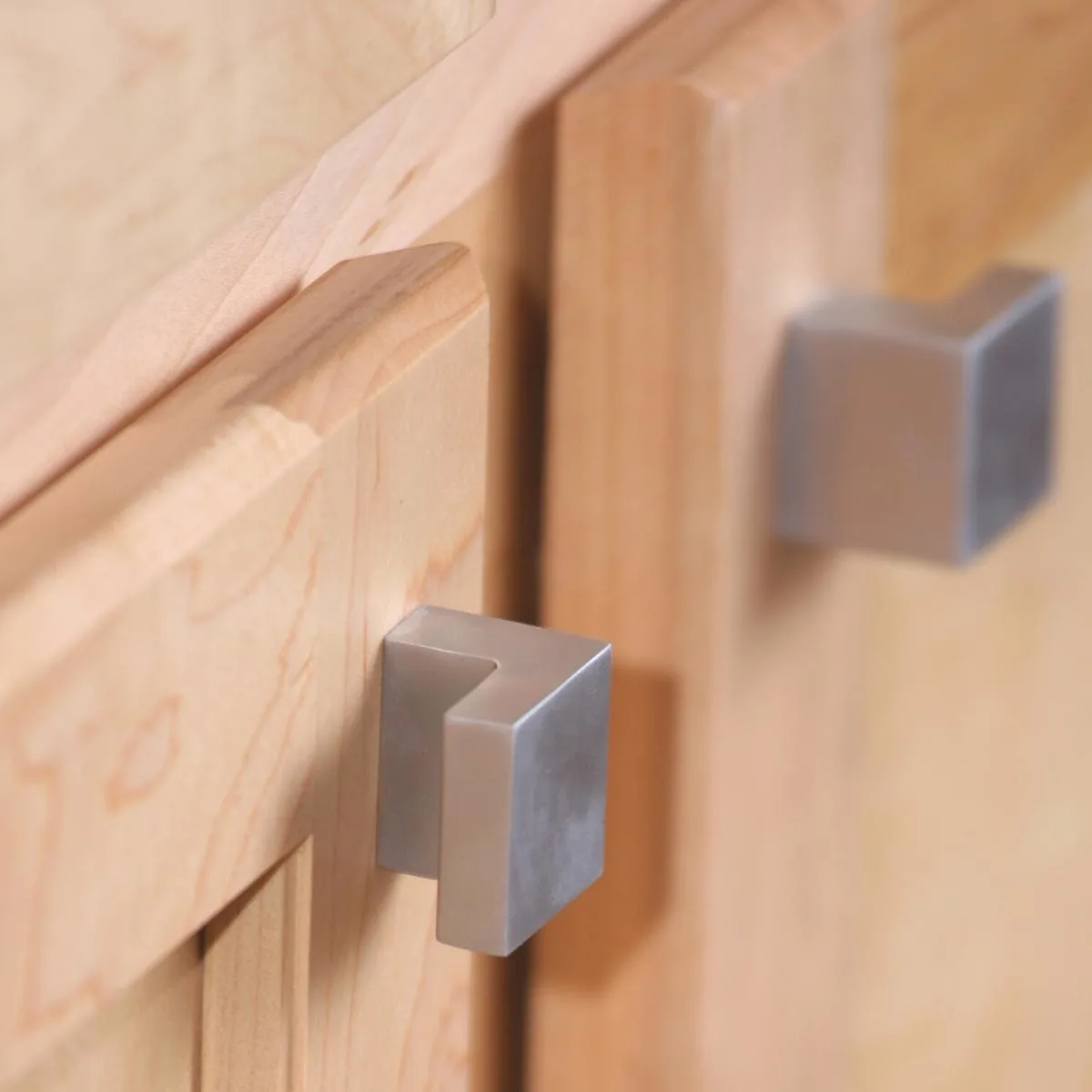 Some people like the partial overlay, as it creates a more traditional look. Also, if there's a back bevel on the underside of your doors and drawer fronts, there's room for your hand to open the doors without using handles. While most people will attach hardware, others might opt for this streamlined design.
Full Overlay Cabinet Doors
Full overlay doors cover the entire cabinet frame, with just a small gap (called the reveal) between adjacent doors or drawers. They can be used on both frameless and face frame cabinet boxes. This is the most popular type of kitchen cabinet door, and it's also the most versatile.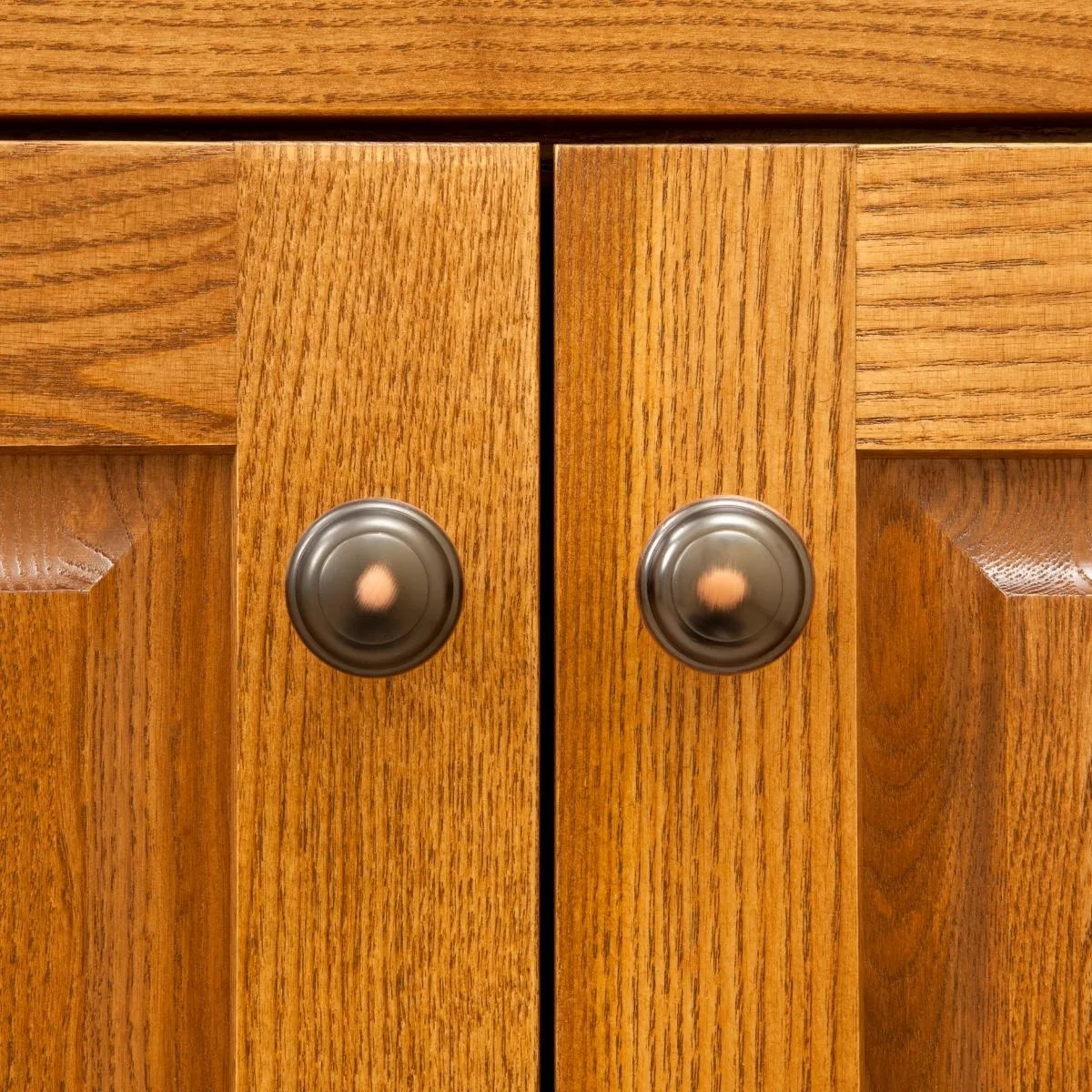 Inset Cabinet Doors
Inset doors fit within the frame of the cabinet. They open and close similar to your front door, fitting within the frame when in a closed position.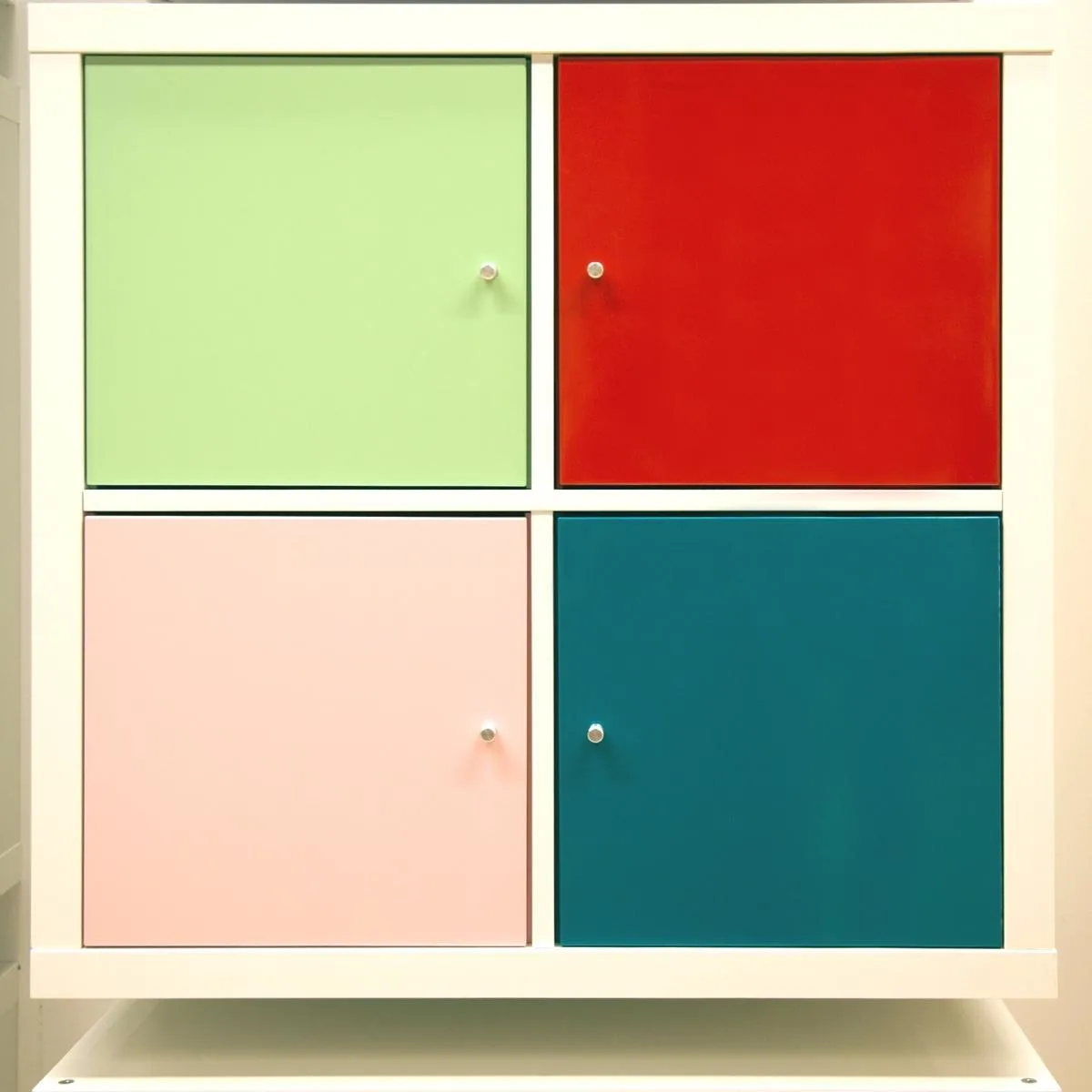 Inset cabinet doors can look clean and classy when properly hung with an even reveal on all sides. However, they are more difficult to install and usually require special hinges and a stop to prevent the doors from swinging inward.
Eight Popular Cabinet Door Styles
Now that you know how your doors sit on the cabinet, it's time to choose the style. This list isn't all-inclusive - if you're looking for custom cabinets, the styles are infinite. You can mix and match different styles of cabinet doors to create a unique look that won't be found anywhere else.
Make sure you know the pros and cons of various building materials. MDF is the most budget friendly option, but isn't very durable. Solid wood is the most expensive, but you have to take wood movement and weight into account. Plywood is the most stable, but has unsightly exposed edges that need to be covered.
Recessed Panel Cabinet Doors
Recessed panel doors have four outside boards that create a frame and a large center panel that sits below the surface of the frame. Details like bevels, ogee or other designs can be cut into the inside edges to dress it up and make it unique.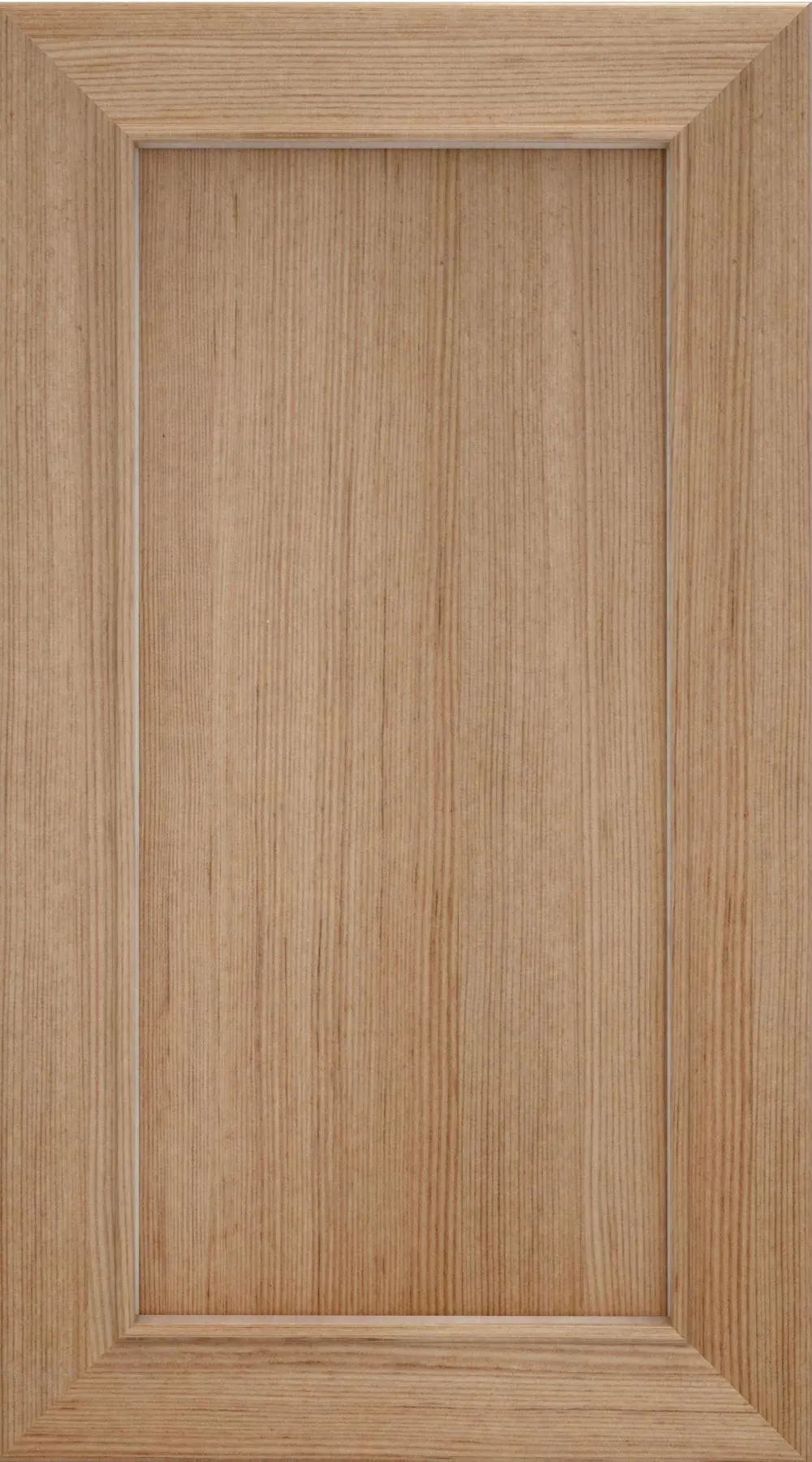 Shaker Style Cabinet Doors
Shaker style doors are a type of recessed panel door. The shaker style is simple, without any detail on the edges where the frames meets the flat center panels. It's sharp and clean, and it's one of the most popular styles of kitchen cabinet doors today.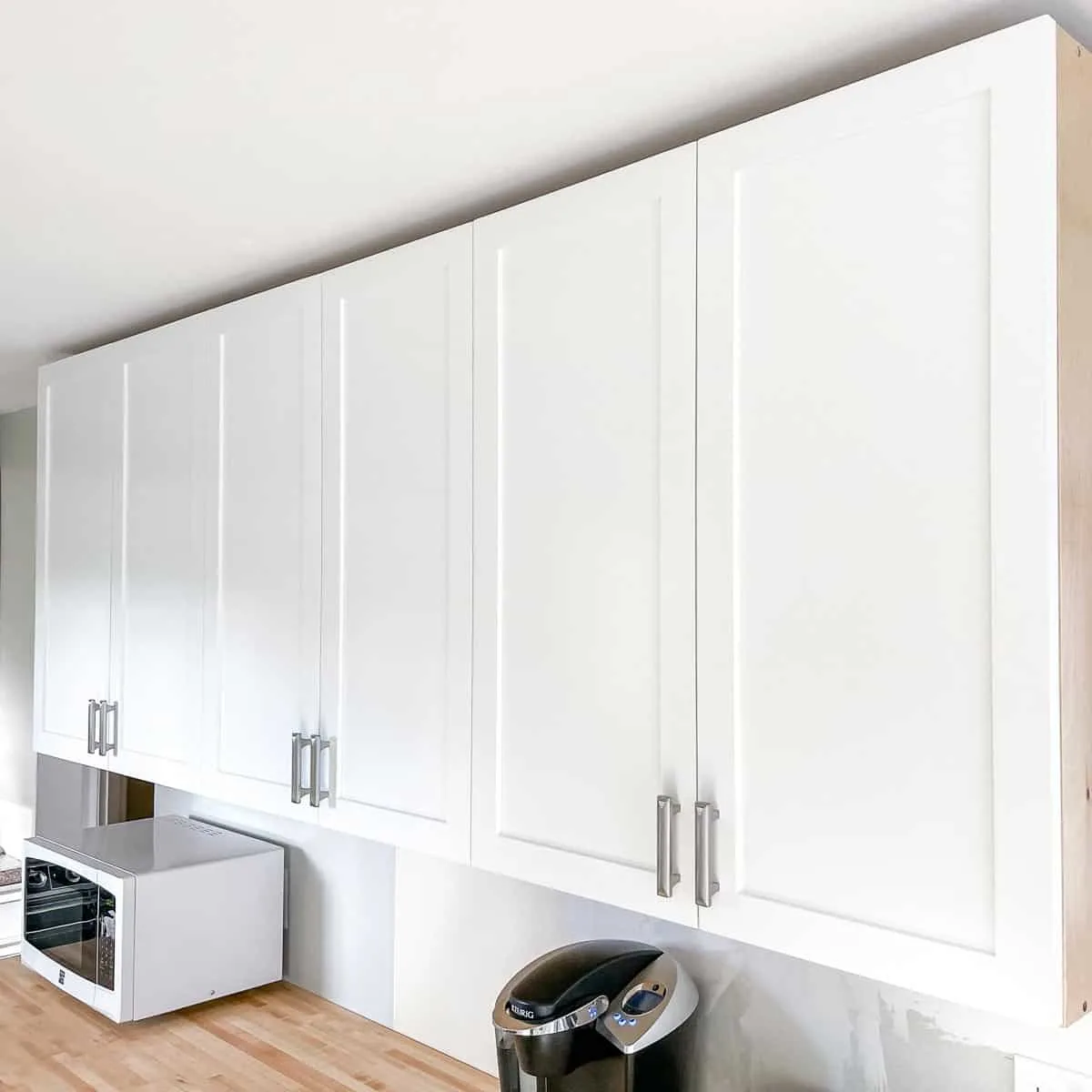 I'm building Shaker style cabinet doors for my own kitchen remodel using a router table. Instead of a square cut along the inside edge, there's a slight bevel to soften the transition to the panel. It's a subtle detail that makes these doors a little different from the standard Shaker style.
Raised Panel Cabinet Doors
Raised panel doors have a thicker center panel that tapers as it meets the frame. These have a more traditional look, and are more expensive because the whole door is made from solid wood.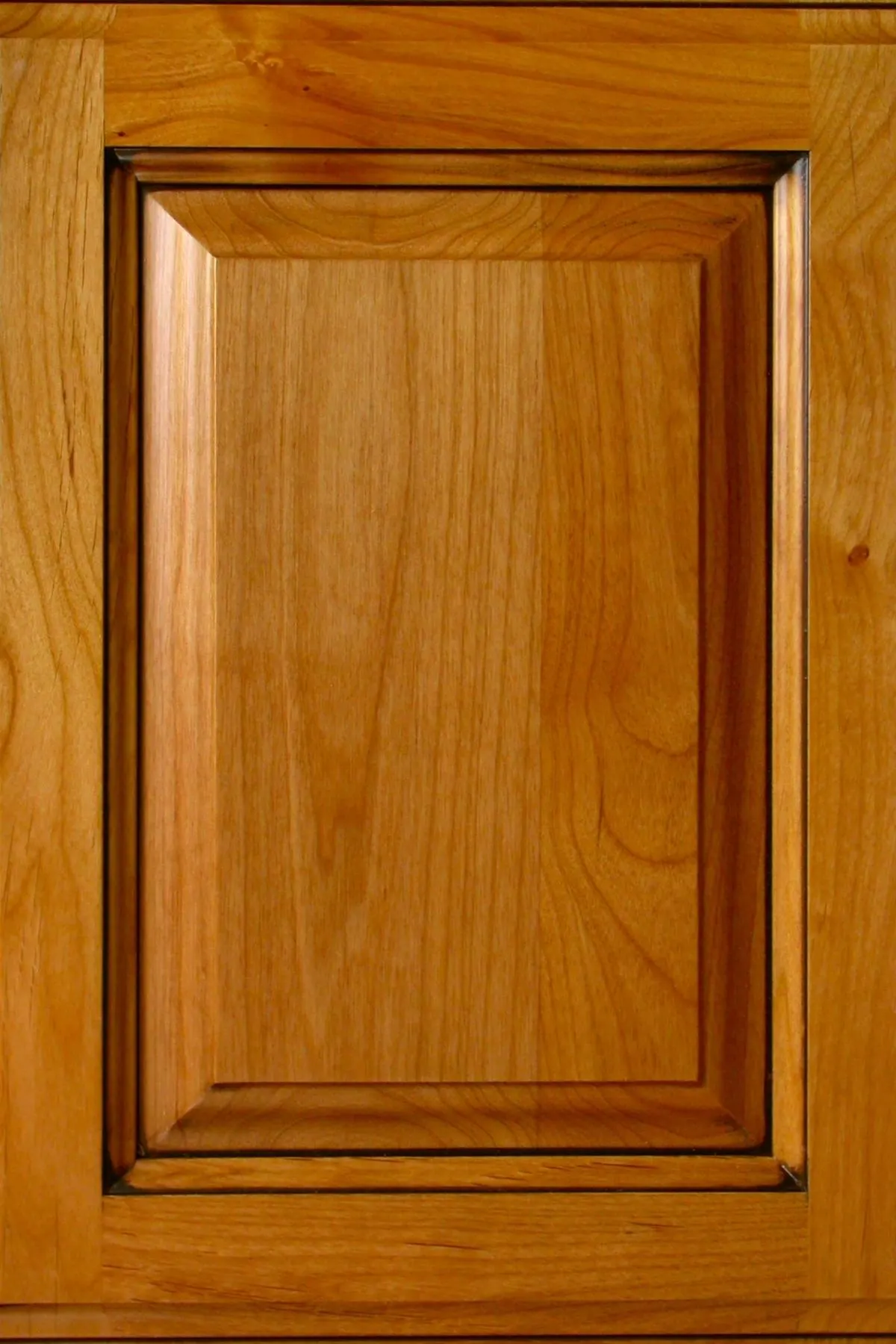 Beaded Cabinet Doors
The beading refers to the small lines or grooves cut into the wood. You can have a single line of beading around the frame, or a beadboard panel in the middle. Beaded styles are common with inset cabinet doors, as they give a more cottage or farmhouse look.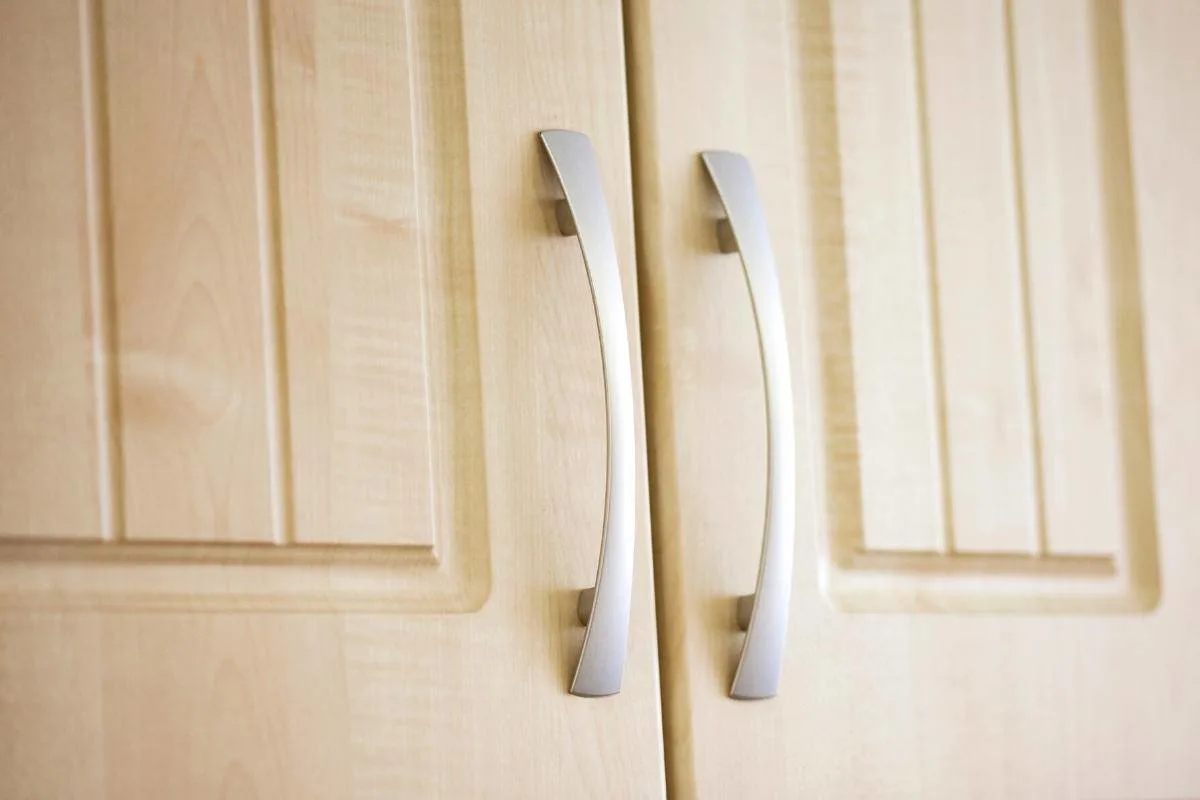 Cathedral or Arch Cabinet Doors
Cathedral style doors feature an arch at the top of the raised panel. A double arch door has curves at the top and bottom. This style of door may be seen as outdated because it was popular in the 1990's, but can still be found in kitchens today.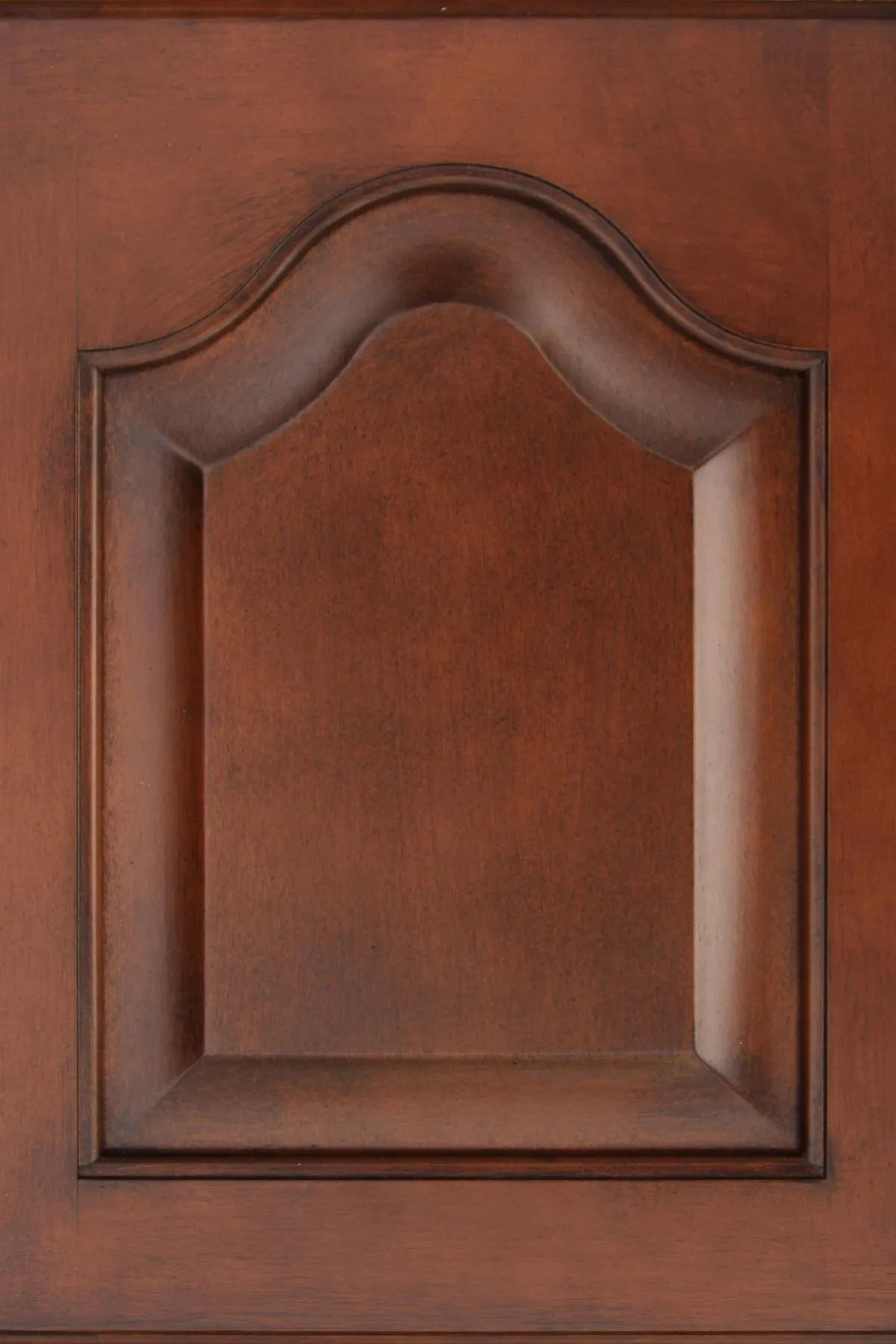 Slab Cabinet Doors
The slab cabinet door is popular for people who want a modern kitchen. It's typically built from plywood with edge banding covering the sides, although it can also be made with solid wood for curved edges like the ones shown below.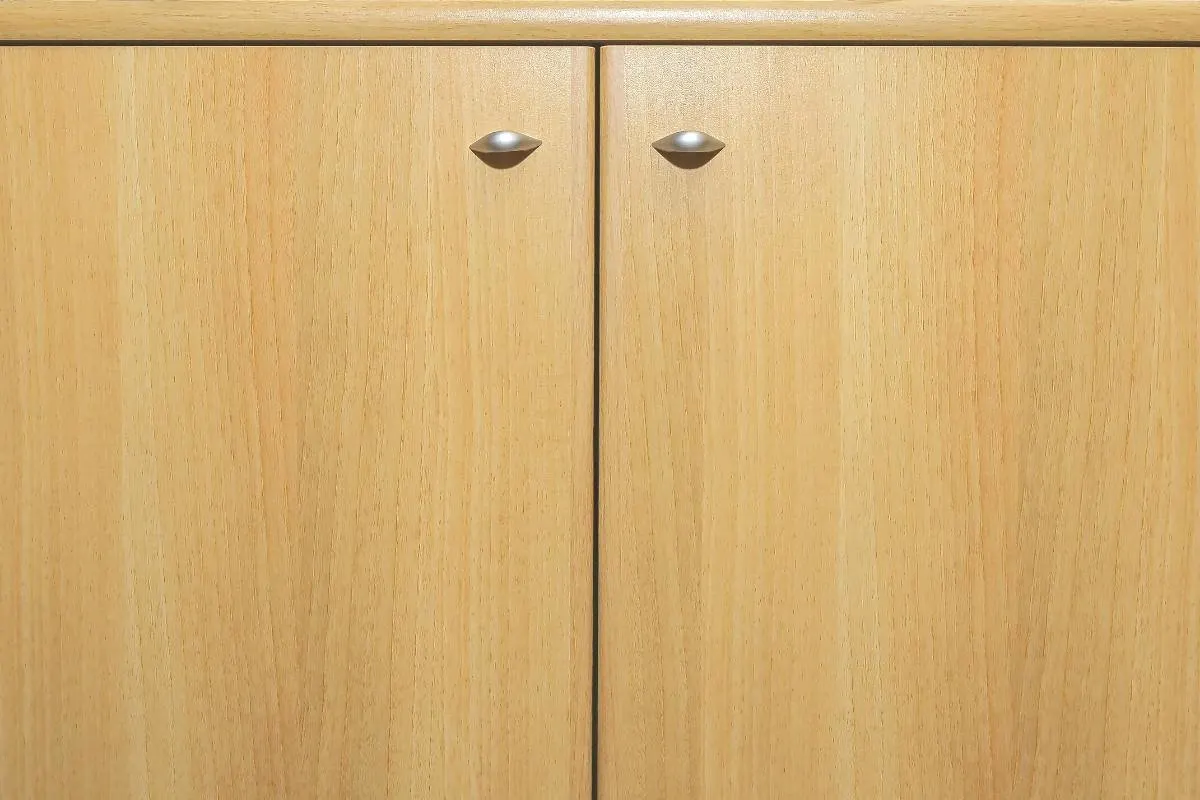 This style of cabinet doors is the easiest one to make yourself! You can cut an entire sheet of plywood so the wood grain continues across a wall of cabinets, or paint the slabs a solid color for a monochromatic look.
Also consider applying a laminate sheet to the front for a durable finish, or even cabinet contact paper if you want to update your existing slab cabinet doors!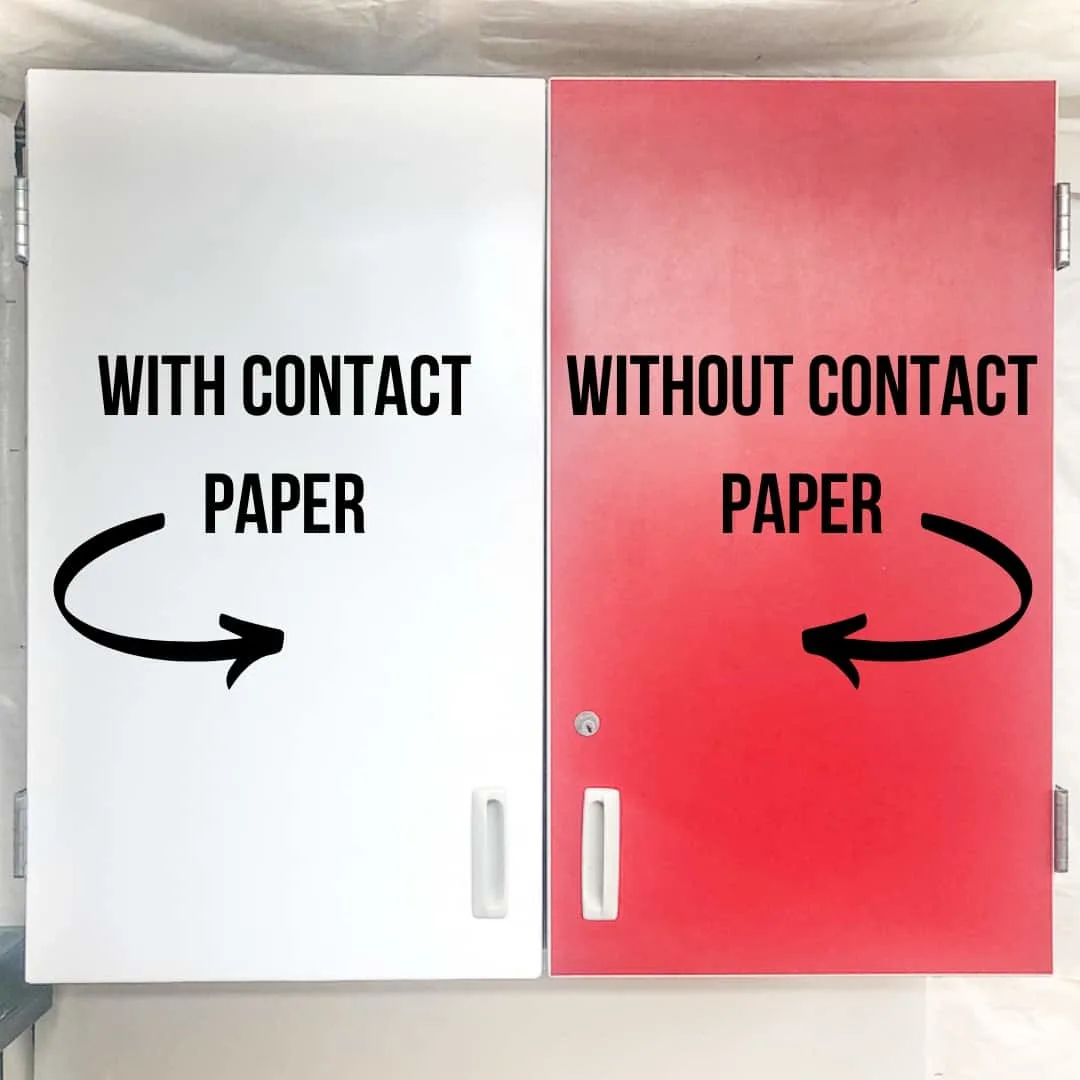 Mullion Cabinet Doors
Mullion cabinet doors look like windows (mullion refers to the braces that run through glass). People often use this cabinet door style to highlight beautiful dishes and bowls inside.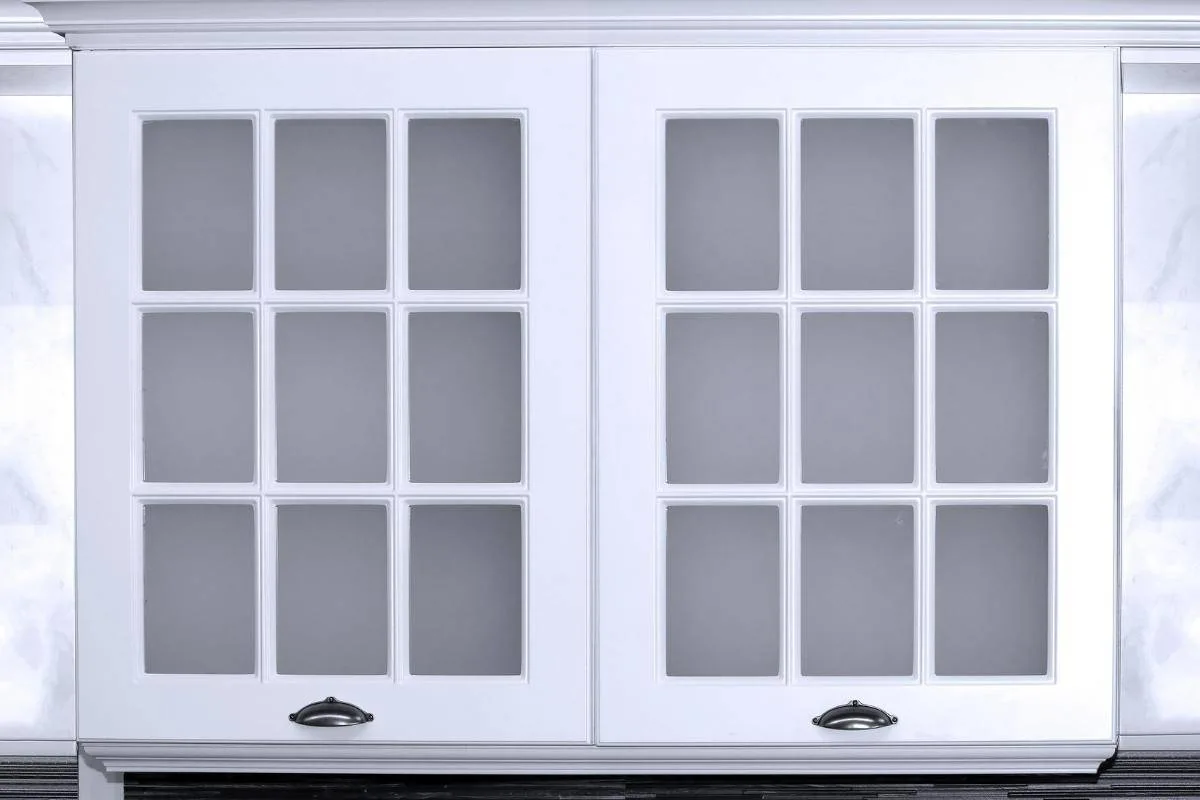 You'll often see this style only on upper-level doors, with coordinating solid doors below. Mullion doors are also commonly used in other pieces of furniture like bar cabinets.
Open Frame Cabinet Doors
The open frame cabinet doors don't have any mullions, so there is just a large sheet of glass inside the frame. This style puts a more modern twist on the mullion while still allowing you to showcase items in your kitchen and dining areas.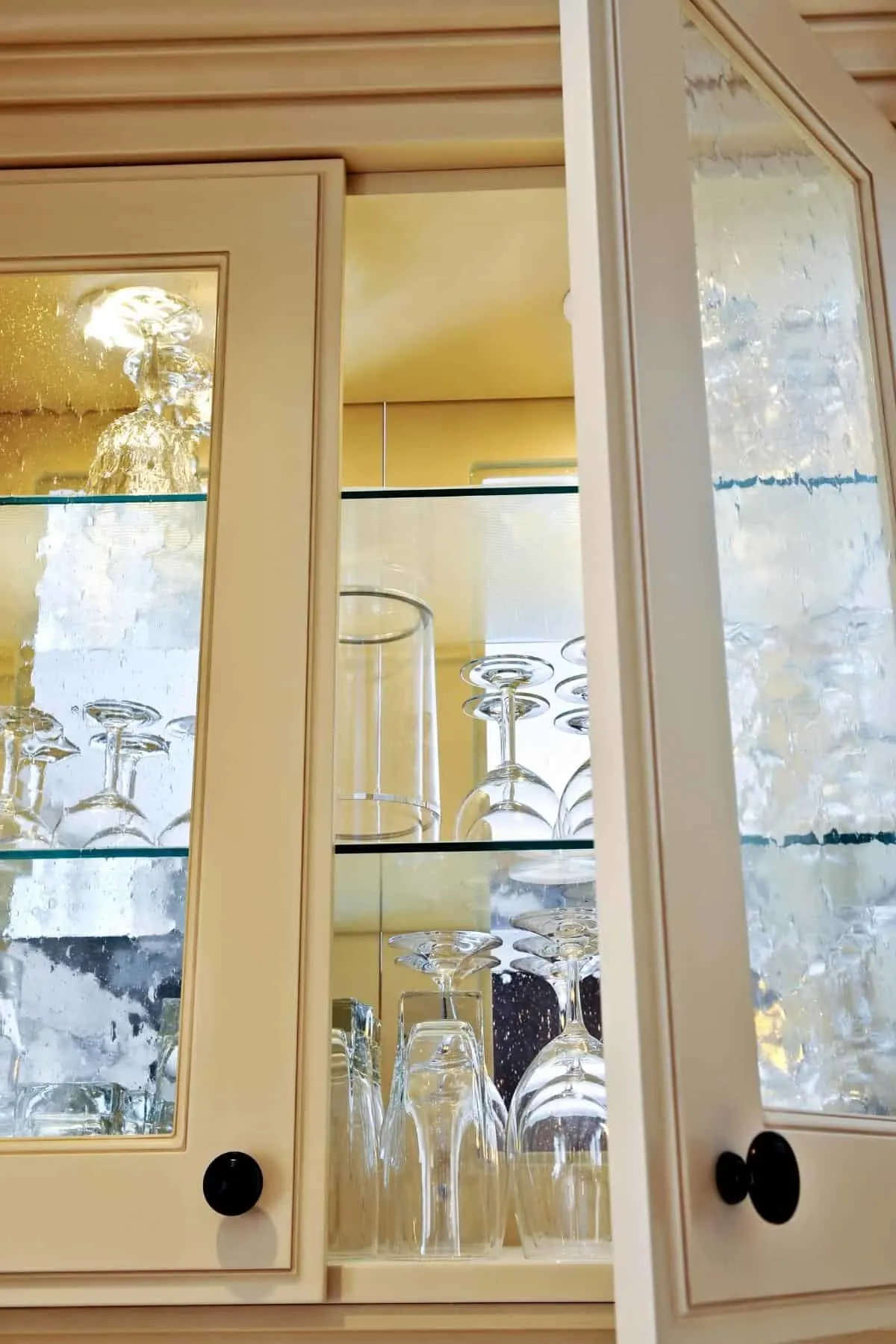 Some people opt for frosted glass, which gives your kitchen a high-class look but hides the clutter! You can create this look with clear glass by adding translucent contact paper to the inside, like I did with this bathroom cabinet.
---
I hope this article helped take some of the mystery out choosing new cabinet doors for your kitchen! Don't forget to check out this article on the different types of cabinet door hinges and the tutorial on how to install concealed cabinet hinges too!