Customize your storage with this DIY adjustable desktop organizer! Expands from 12" to 24" long, or fits into a corner with the 90 degree configuration.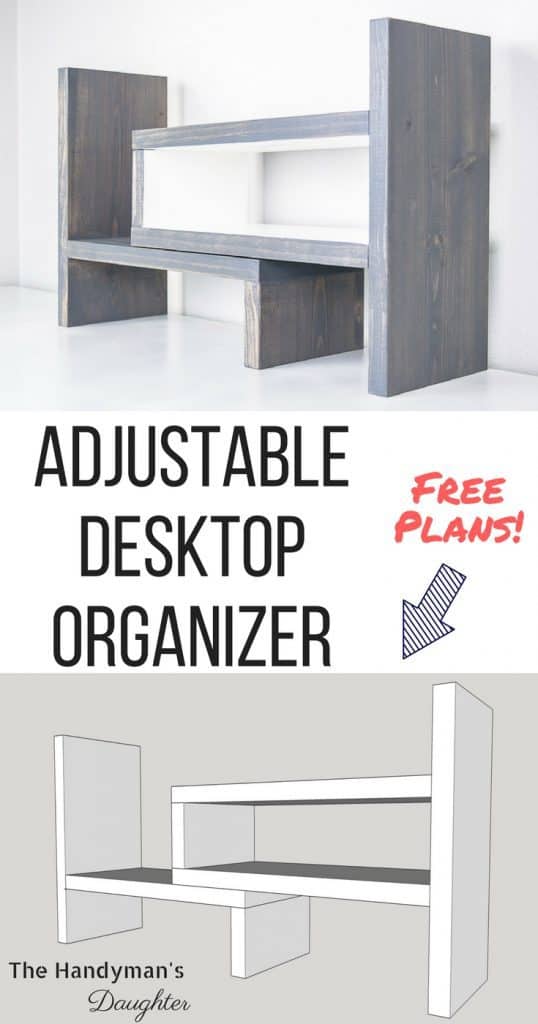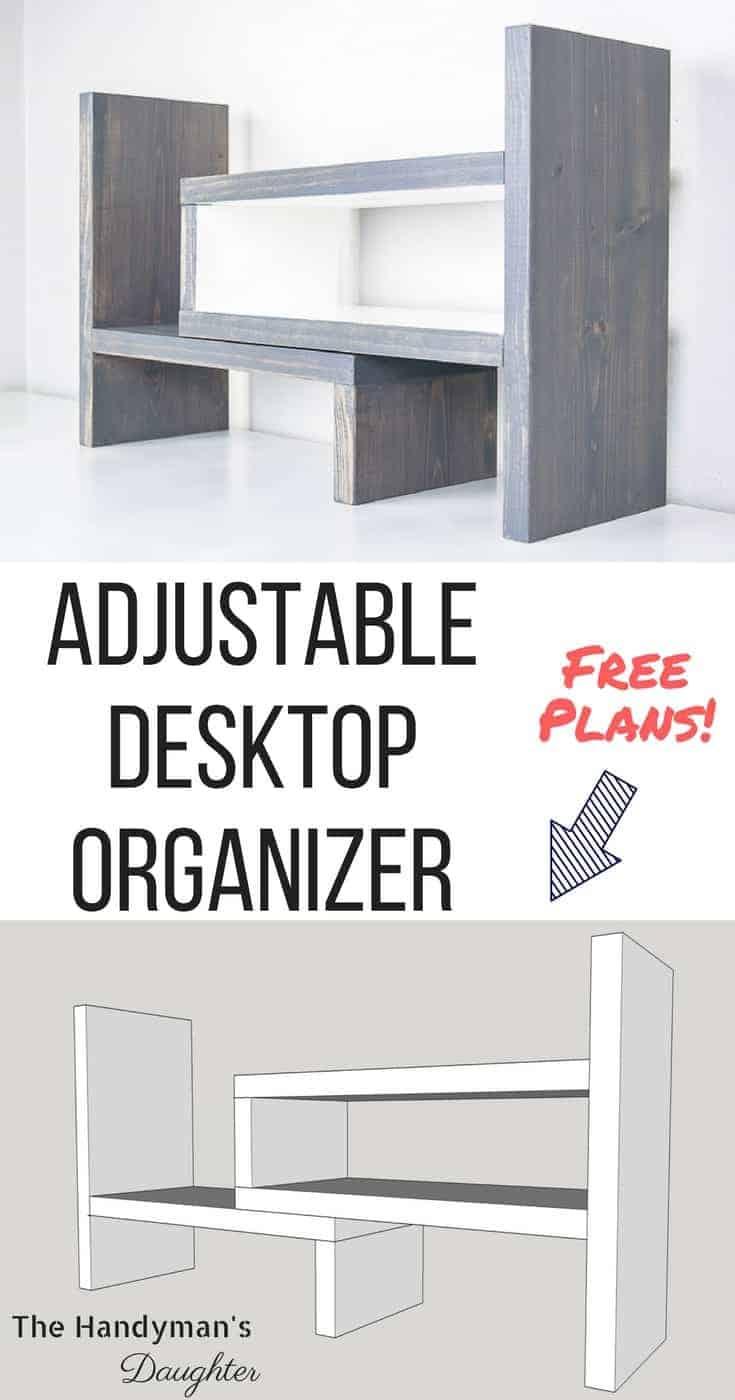 School starts today (yay!) and I'm preparing for another year of homework and projects! Lately, the cabinet in our living room has become a magnet for clutter. I want the most used school supplies easily accessible, while still keeping them neat. This adjustable desktop organizer is just what our family needs to contain the chaos!
This post contains affiliate links for your convenience. Purchases made through these links may earn me a small commission at no additional cost to you. Please visit my disclosures page for more information.
This area has become a dumping ground over the summer! Art supplies and paper mingle with camera equipment and power cables to create an eyesore in our living room.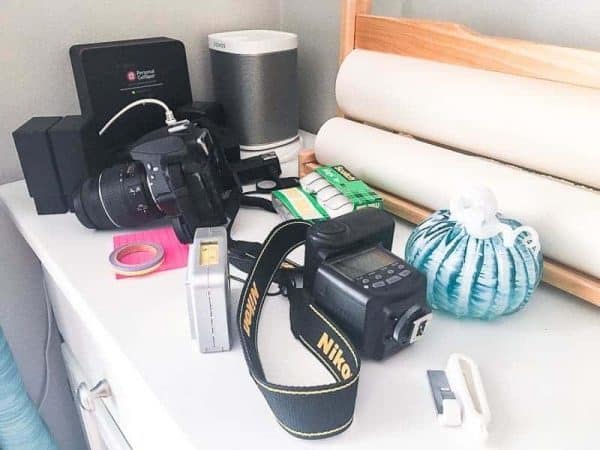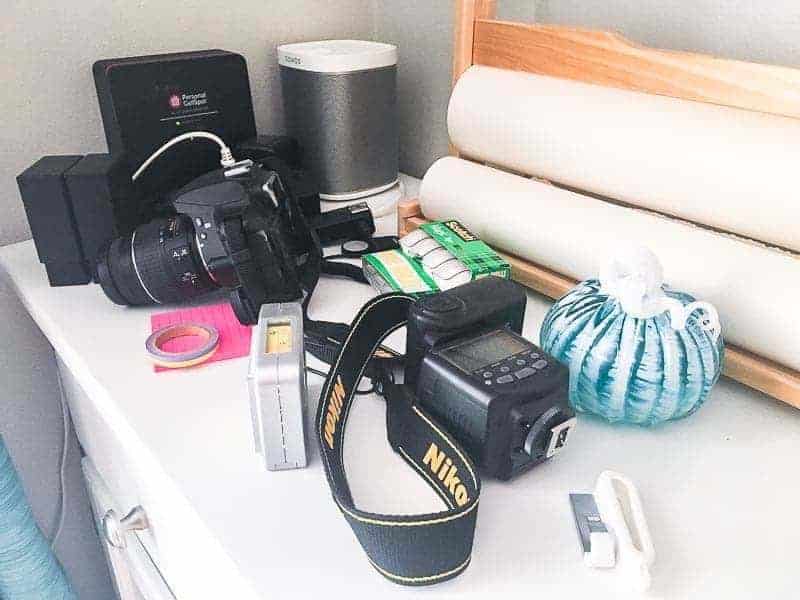 I organized inside the cabinet and created a designated spot for my camera gear. A few things got relocated to the playroom. Now I need the right storage for the rest!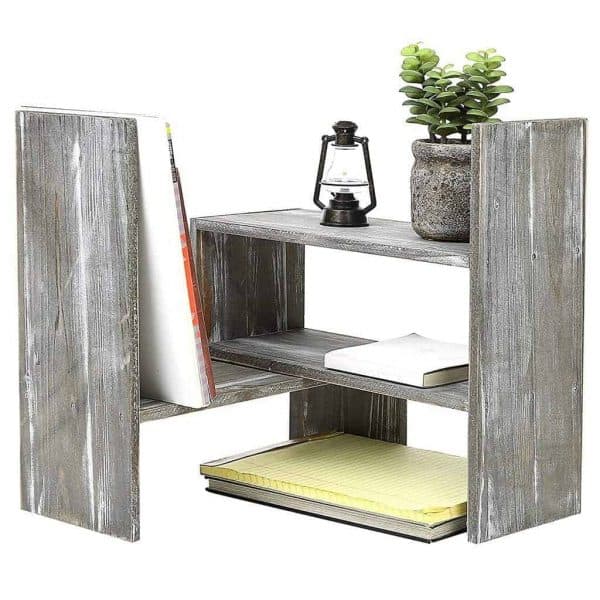 Since this space always on display, I wanted a desktop organizer that's just as decorative as it is functional. The living room doubles as my office, so I was looking for something that allowed me to keep my supplies on hand while still looking pretty. I turned to Amazon for ideas and stumbled upon this.But the price tag was way too high for what is really $5 worth of wood (if it's even real wood!) Why buy it when I can make it myself!
Materials Needed for Desktop Organizer
Don't forget your safety gear when woodworking! Here are my recommendations for safety glasses and ear protection. No excuses!
Instructions for Building a Desktop Organizer
The best part about this desktop organizer is that it only requires one 1 x 6 board! Cut it down into three 12" pieces, two 11 1/4" pieces and two 3" pieces. You can also change these dimensions to fit your space perfectly! You can download the free woodworking plans for this project by signing up for my email newsletter below.
Drill pocket holes into one end of each of the 12" pieces. These will be the horizontal shelves.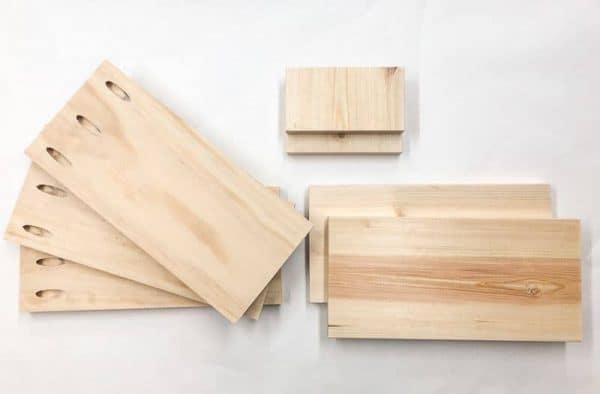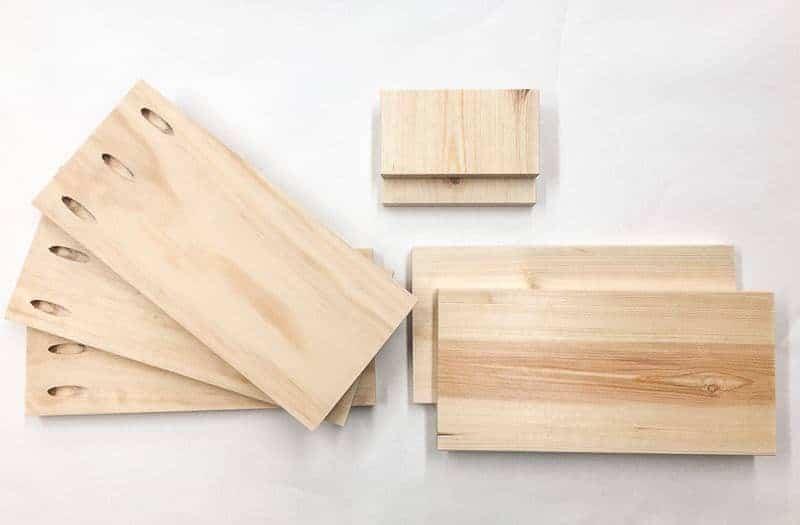 Attach one of the 12" pieces three inches up from the bottom of a 11 1/4" piece, using wood glue and 1 1/4" pocket hole screws.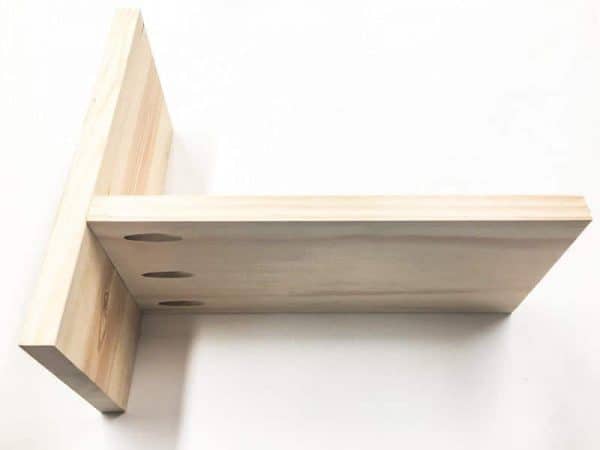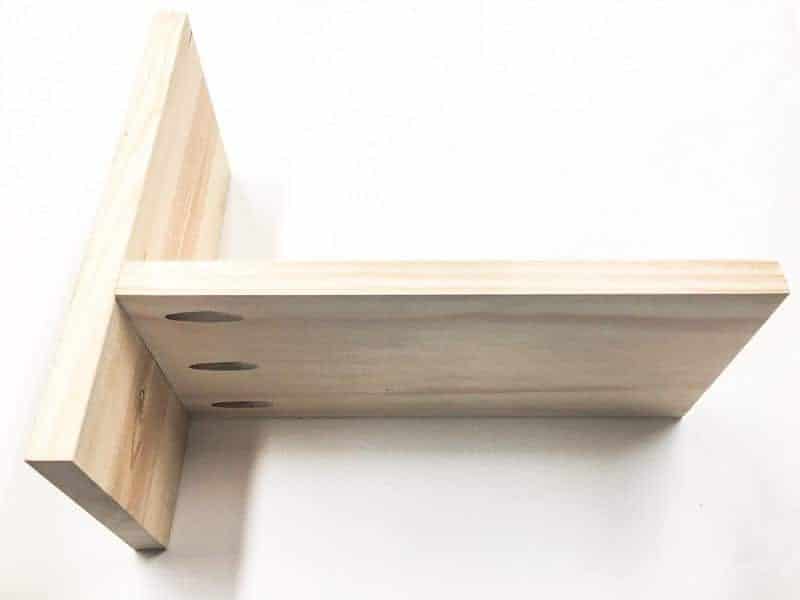 Attach one of the 3" pieces under the other end of the 12" shelf with wood glue and brad nails.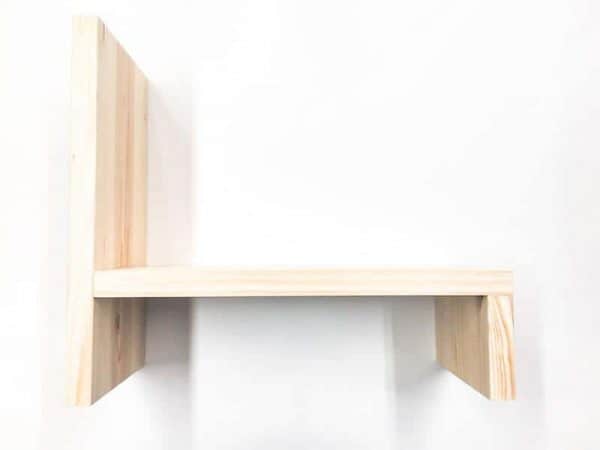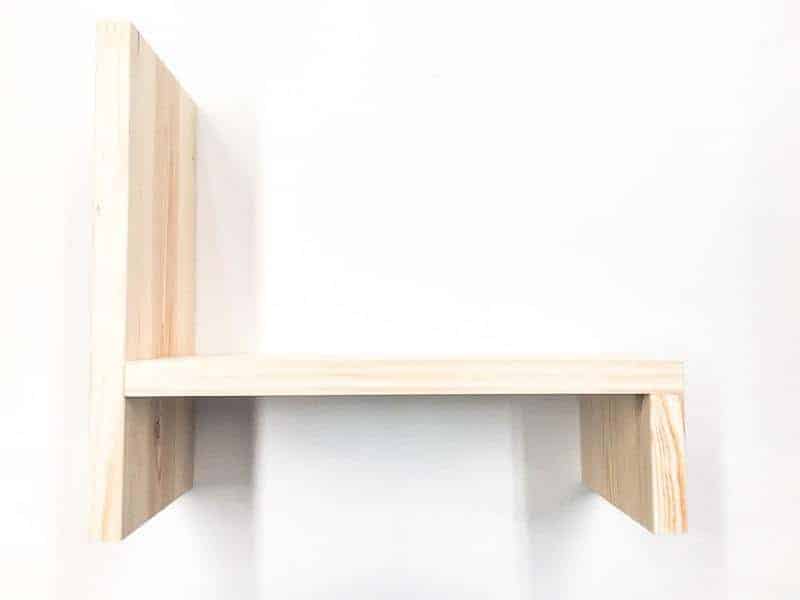 The second half of the desktop organizer will rest on top of the first, so getting the right height is crucial. On the other 11 1/4" piece, attach one shelf 3 3/4" up from the bottom, and the other 3" above that.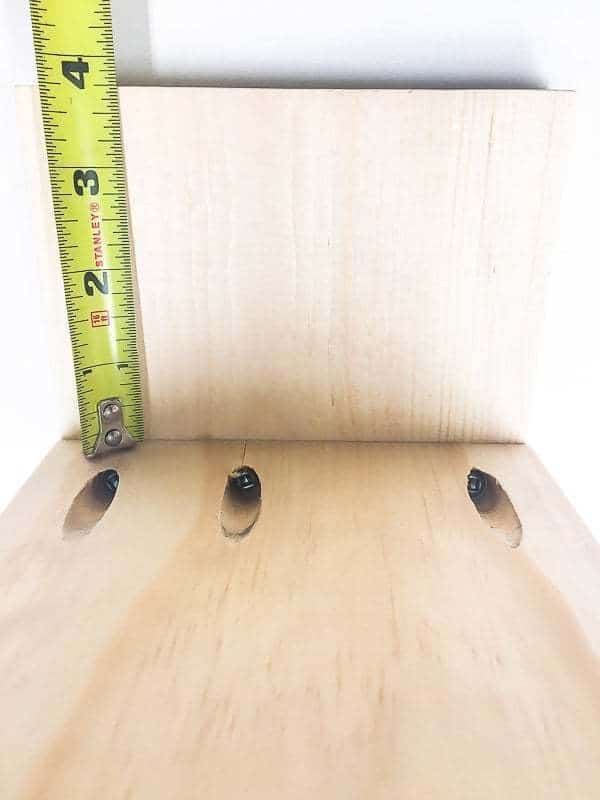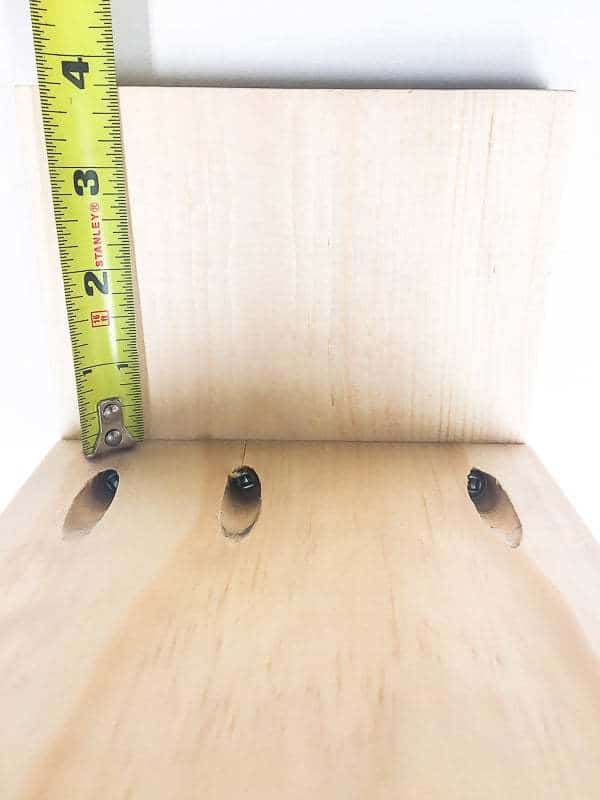 The space is pretty tight between the two shelves, so I used my right angle drill attachment to insert the pocket hole screws.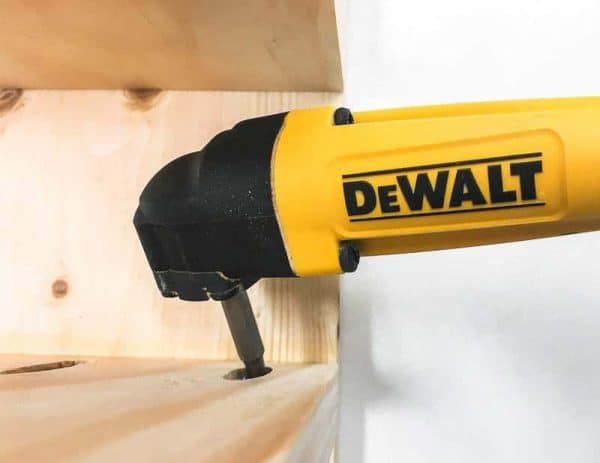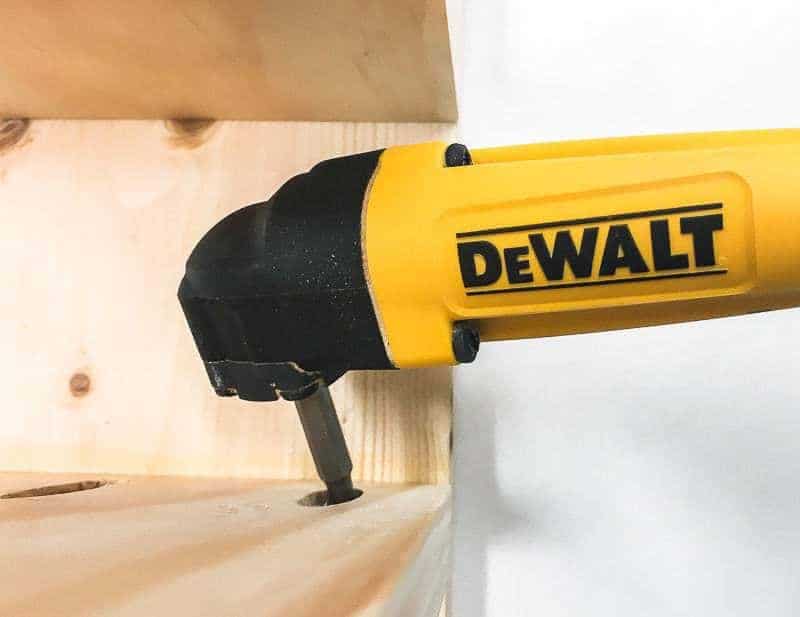 Glue up both ends of the remaining 3" piece and insert it between the two shelves. Nail it into place from above and below.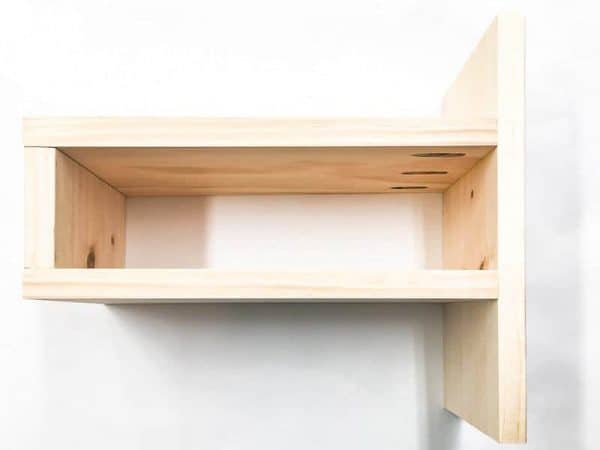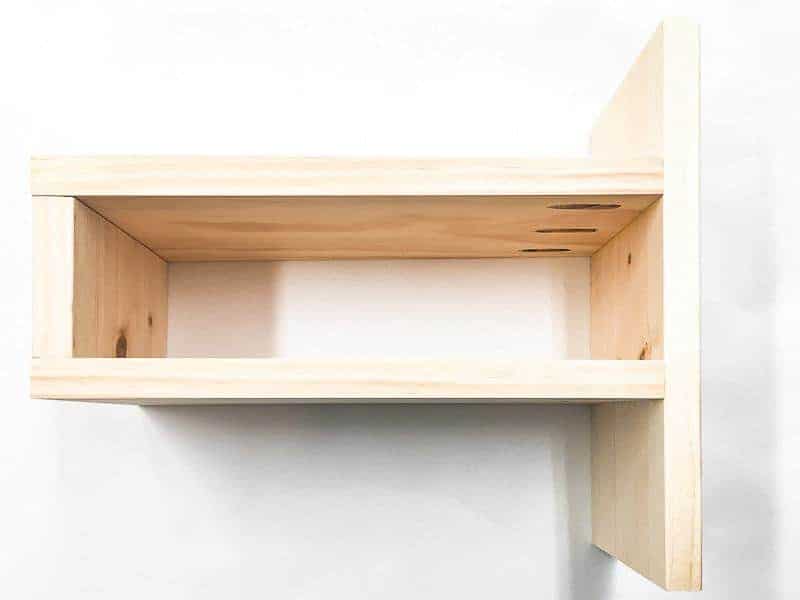 How easy was that! Now you can customize your desktop organizer with whatever stain or paint matches your decor. I went with my favorite gray stain for almost the entire piece, but brightened up the interior of the rectangular shelf with white paint. This two-toned effect is the same one I used on my hexagon side table, so now the color scheme is repeated throughout the living room.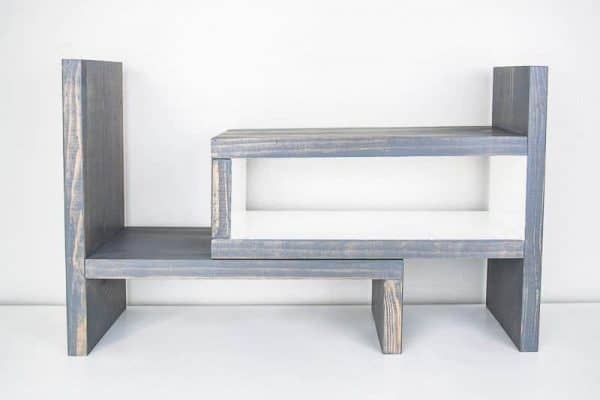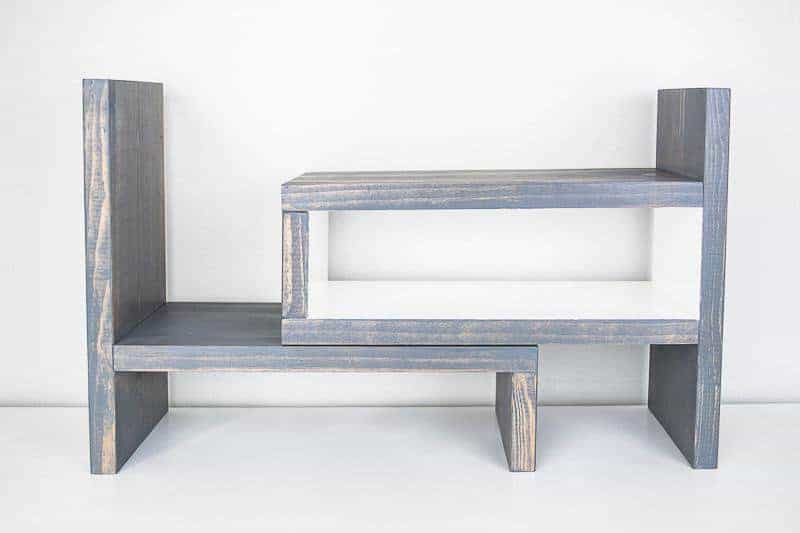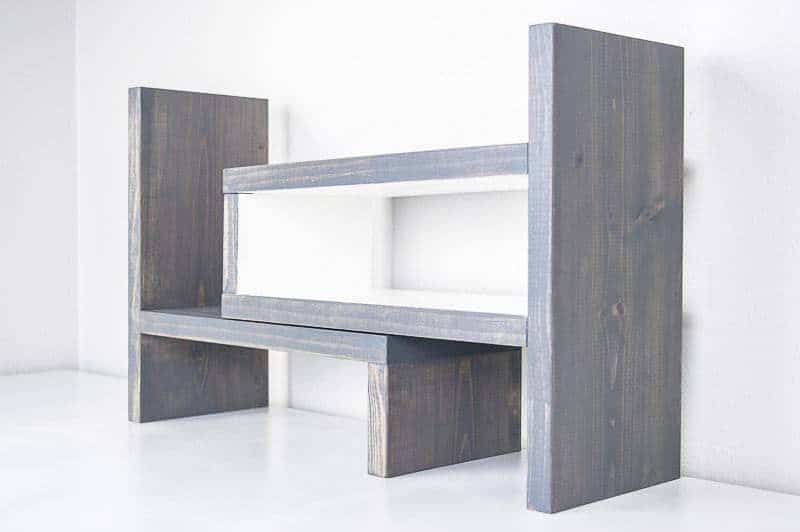 The versatility of this desktop organizer is perfect for our multi-purpose living room. I can stretch it out almost two feet long when we need lots of storage.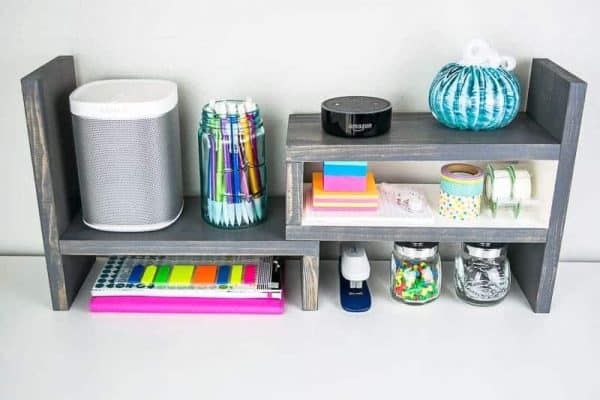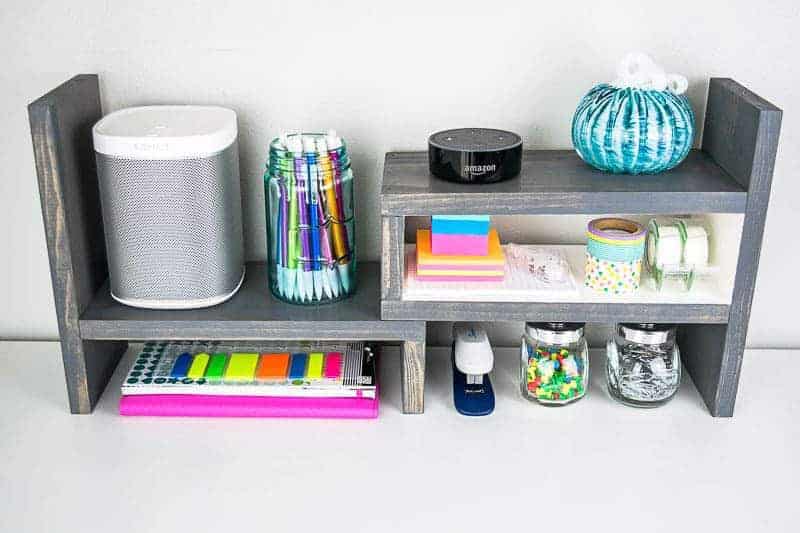 Or keep it compact to make room for things like Christmas decorations on top of the cabinet.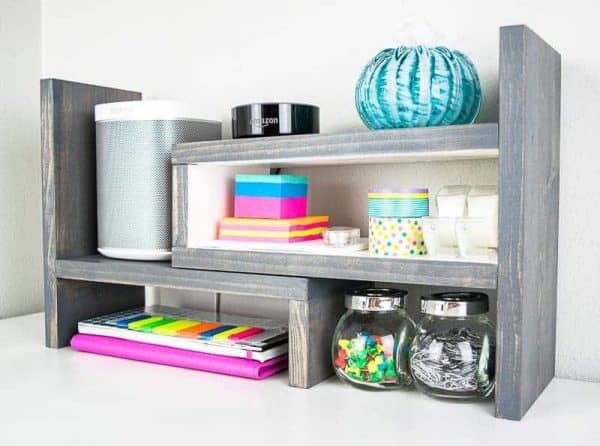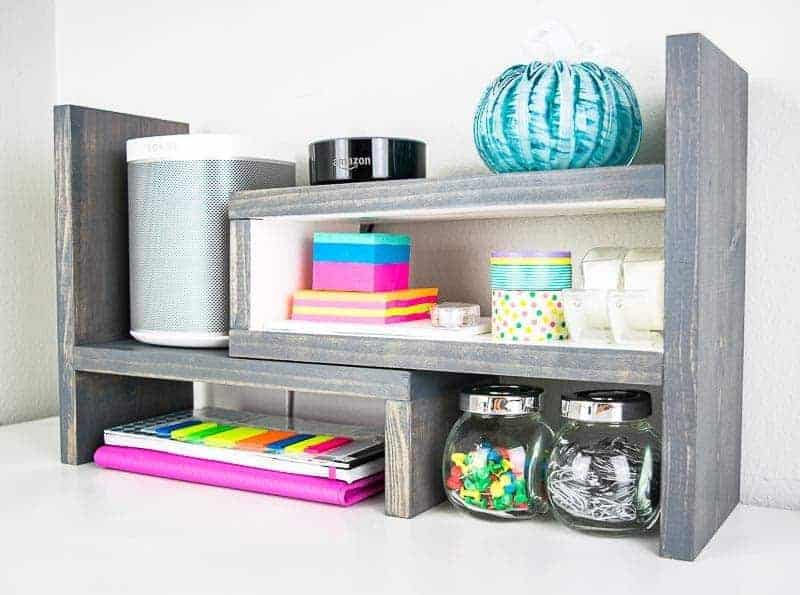 I can also rotate one side 90 degrees so it becomes a corner desktop organizer instead!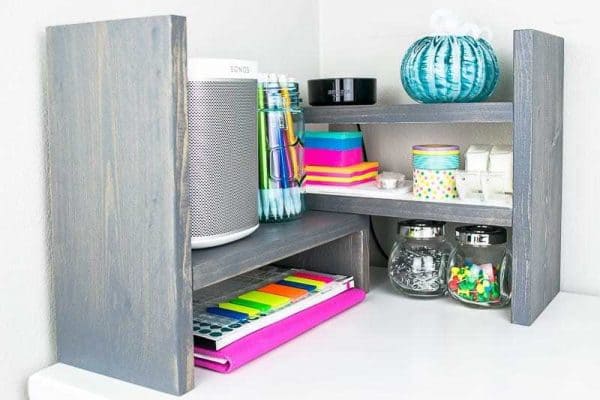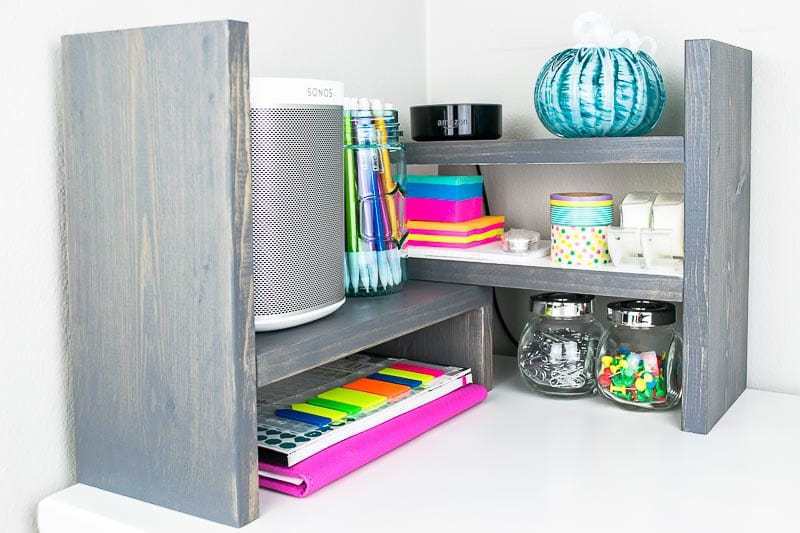 It's been wonderful having all my supplies in one spot, instead of rummaging through multiple junk drawers to find what I need. And of course, the Sonos speaker and Echo Dot are crucial for productivity! 🙂
I'm thinking of making another of these for the kitchen counter. You could fit a lot of spices in this small space! How would you use this desktop organizer, and in what configuration?
If you would like to keep up to date with my latest posts about woodworking, home decor and more, you can follow me on Facebook, Pinterest, or Instagram. You can also sign up for my email list below and get access the plans for this project and many others in my woodworking plans library!
Want more DIY projects?
Subscribe to get project ideas, home improvement tips, woodworking plans and more delivered straight to your inbox!